Seven Nationals bids will be handed out this weekend.

Our coverage of the 2022 College Series is presented by Spin Ultimate. Please support the brands that make Ultiworld possible and shop at Spin Ultimate!
Back in their traditional early-May slot for the first time in three years, there are few more exciting portions of the ultimate calendar than spring College Regionals. For some, these events will be the culmination of their season — or even college career — while for others it's just another step on their path toward the College Championships over Memorial Day weekend. Count on plenty of dramatic action and unexpected results along the way as every team fights to ensure they fall into the latter group.
Five regions will take to the fields this weekend across the country to decide their representatives heading to Milwaukee. We've got you covered on the storylines to watch, the expected contender tiers, and players who could make a difference in ending or extending their team's seasons.
Great Lakes
Score Reporter
Location: Fort Wayne, IN
Number of Bids: 1
Excitement Level: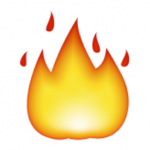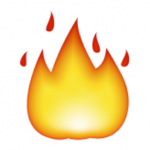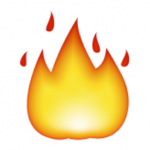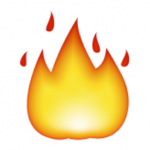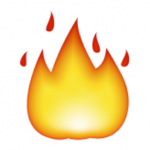 Major Storylines
"One (Is The Loneliest Number)" is once again the song of the season in the Great Lakes, as the region returns to the one-bid norm that it's had in all but three seasons since the college redraw in 2011. Gone are the two bids that Chicago Supernova and Michigan Flywheel took in 2021, left is just the lone spot in nearby Milwaukee with as muddy a picture as you could ask for coming into the weekend.
Chicago took down the regional title in 2021, propelled in large part by the now graduated Cassie Brown and rising star Jocelyn Sun, taking down Purdue Xpress 13-5 to clinch their place at Nationals. They then proceeded to make a splash down in Southern California with an impressive run to the quarterfinals, but their 2022 season hasn't landed with quite the same force. Two early-season losses to regional rivals Flywheel made it clear that Supernova would have their work cut out for them to win the region again, and a 6-3 loss to Northwestern Claw in the Illinois Conferences final sealed it. Sun and company know what it takes to make it to Nationals after their successful 2021 season, but it looks a much more difficult task than just six months ago.
This season, Michigan has come back around to where they've so often been before—set up as likely the favorites to make it out of the region and claim that solo bid to Nationals yet again. The label of favorites, though, has to be taken with a sharp grain of salt though after Purdue Xpress pasted Flywheel 12-4 in the Eastern Great Lakes Conferences final. That loss puts a damper on what was a solid regular season for Michigan that included wins over both Chicago and Northwestern. Led by Katrina McGuire, Miranda Baltaxe, and Claire Blazewicz, there's still time for redemption for Flywheel at regionals.
Now to finally get to the teams that actually won the two conference titles, Northwestern and Purdue. Northwestern was the last team other than Chicago and Michigan to make it to Nationals out of the Great Lakes region, beating Supernova out for the lone invitation in 2019, but their results before Conferences in 2022 left a lot to be desired. Still, they did take down Chicago once again and will hope to ride that momentum into regionals.
Purdue has been arguably the most snakebitten of all of the Great Lakes contenders, having not made it to Nationals at all since 2005 despite being the last team out three times in the past decade. Between winning Midwest Throwdown and their demolition of Michigan in the conference final, Xpress seem as well positioned as any of the four top teams to go on a run and finally take down that long-overdue regional title. They'll enter the weekend as the top seed and slight favorites to earn their way to Milwaukee, an unfamiliar position for the program.
The lone true wildcard in the region feels like the Grand Valley State Lakers, led by club national finalist1 Madalyn Simko. GVS had not played before Conferences this season and then proceeded to play Purdue to within one at Conferences with Simko leading the way. In what will likely be classic Midwest tournament weather with wind and rain in the forecast out in Fort Wayne, Simko and her nine compatriots could wreak havoc in a region that feels as wide open as it's ever been.
Contender Tiers
Expected qualifiers: Purdue
In the hunt: Michigan, Northwestern, Chicago
Potential spoilers: Grand Valley State,Illinois, Loyola Chicago, Notre Dame
Players Who Could Make a Difference
Madalyn Simko (Grand Valley State) – Where else could we start?? With her trademark upturned outback-style cowboy hat, it's hard to visually miss Simko out on the field and her play ensures that you don't. A dominant downfield cutter, Simko will be a problem for any defender unlucky enough to draw her as their matchup, and on the other side of the disc expect to see Simko match up against the toughest players Grand Valley State face. While the Lakers are still a long shot to steal a bid with their squad of ten, with a player like Simko on their side, anything feels possible.
Katrina McGuire (Michigan) – Also a competitor at the 2021 Club National Championships, the Flywheel veteran has put in meaningful time with Chicago Nemesis in the club women's division. A dynamic and energetic player, McGuire often initiates Flywheel's cutter movement with a quick burst, and then cycles back into the handler set where she displays an impressive array of throws. For Michigan to make it back to Nationals once again, they'll need McGuire to be that engine for their offense — especially if they're going to have any chance of revenge against Purdue.
Jocelyn Sun (Chicago) – For Flywheel's fellow 2021 college nationals contenders Supernova, they'll be looking to their star freshman from Boston to drive the team forward. A member of the 2020 USA U20 team, Sun primarily works out of the cutter space for Chicago, and shows a preternatural understanding of her position on the field and where the next open gap will be for her to dart into. She'll aim to make her handlers' lives easy in what will likely be blustery conditions throughout the weekend, and if she can, Chicago stands a real chance to make it back-to-back trips to Nationals.
– Jenna Weiner
Metro East
Score Reporter
Location: Stony Brook, NY
Number of Bids: 1
Excitement Level: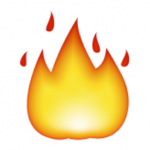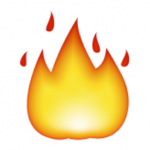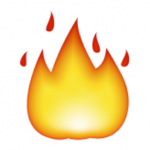 Major Storylines
There might not be a region where the favorites are less favored, and I don't just mean by the wider college ultimate community. The Metro East has been a paradise of parity for years and 2022 doesn't offer much hope of breaking the pattern.
The college regular season for the region was a messy one, partially because it seems like almost every tournament was played in the wind. Regionals look to have their own gusts, varying to 10-15 mph, though Eastern Metro East Conferences was at the same site, and the range was wider two weekends ago. At some points, completions were rare and throwing options were limited; at other points, the wind merely hampered some high floaters.
Reigning champion #24 SUNY Binghamton put together the region's strongest resume, building off a strong returning core and their 2021 Nationals experience. Rodeo let them see some of the strongest out-of-region competition any team faced, and they defeated Columbia 11-4 and Cornell in their Conference final 7-3.
The three challengers du jour — Yale Ramona, Columbia Curbside, and Cornell Roses — have not done a lot to separate themselves from one another. Ramona's results are the most impressive, and their fast-paced hex offense is both interesting to watch and passes the eye test. But a 10-6 loss to Cornell is enough to earn caution in earmarking a spot in the final. Adding to that confusion, Columbia played Yale to double game point in the EME Conference championship match.
The gap between the top four and the next four seems sizable. Connecticut, Syracuse, and NYU have each played within a goal or two of one of the top four, and Stony Brook lost to NYU by just one at Conferences. But those margins have been tightened by the aforementioned windy conditions. Still, one upwind break could be all it takes to send a surprise team into contention.
Contender Tiers
Expected qualifiers: #24 SUNY Binghamton
In the hunt: Yale, Cornell, Columbia
Potential spoilers: UConn, NYU, Syracuse, SUNY Stony Brook
Players Who Could Make a Difference
Wilhelmina Graff (Yale) – The leader in the clubhouse for the title of the region's best player could be Graff, a third-year player who might have taken the region by storm had the pandemic not interrupted her rise to power. Coming from the Utah youth scene, she brings the horsepower to Yale's offense. Along with Ellie Jose, Graff has the capability to dial-up high-quality deep shots to keep defenses honest.
Jolie Krebs (SUNY Binghamton) – Big Bear carry a deep bench of contributors, particularly from the backfield. Samantha Gonzalez is one of the most reliable players in the region, as she and Ava Champitto provide consistent play around the disc. But the fireworks often come from Krebs, the athletic rookie standout capable of tough plays and explosive throws. She received some votes in Rookie of the Year voting after her performance in Norco in the fall, and has the potential to dominate the Metro East for years to come. Big Bear might have the region's best player and best sixth-best player, too.
Liz Thomas (Columbia) – There isn't a clear number one star on Columbia, as Curbside gets contributions throughout. Aviva Weinbaum and Maia Donald fill in the backfield space, and they have a dangerous and deep group of fast and/or tall targets to work with. Thomas, however, can be a difference-maker as the connective tissue and a top defender, able to operate in the midfield to link a team mostly built around specialists.
Amy Stephens (Cornell) – The Roses pride themselves on depth, keeping in step with the region, but Stephens is the offense's pace-setter, absorbing touches and opening up the field with her throws. Daria Pachuka could be the X-factor, however, because of her ability to stretch the field and make difficult catches in traffic.
– Keith Raynor
North Central
Score Reporter
Location: Madison, WI
Number of Bids: 1
Excitement Level: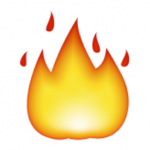 Major Storylines
It would be the upset of this century if #3 Carleton Syzygy didn't take the North Central's lone women's bid to Nationals. Based on the algorithm,2 Carleton is rated more than 700 points higher than the next NC teams: Wisconsin and Minnesota, so the bid is Syzygy's to lose.
With an incredibly deep roster that gets restocked each year with top youth players from around the country, there are too many names to mention. Well, okay, I'll mention a few. Carly Campana, Kate Lanier, and Tori Gray all just made the cut on Ultiworld's Top 25 College Players list, while Lauren Yamasaki-Liske, Alyssa Ehrhardt, and Mia Beeman-Weber were also in the top 50 — more than any team in the division. However, even without those six stars, Syzygy would still be the odds-on favorite. On no other team do the disc skills run as deep, so crazy weather conditions3 only make Carleton's advantage larger. If Carleton has a weakness it is their conservative bent on offense combined with active athletic defense that either shuts down all the lanes (a la Stanford's zone) or doesn't give their cutters any opportunities for separation (a la Colorado's matchup scheme).
Of the possible contenders, Minnesota Matrix look to have the strongest resume. Top of that list is that they scored nine points vs Syzygy at Conferences and beat Carleton Eclipse on double game point earlier in the season. Their recent wins vs Iowa (twice) and Iowa State bode well for them being able to maneuver the bracket to at least get to the final. On top of players from the extensive Minnesota youth scene, Matrix has added Austrian National team veteran Sandra Kniely (more below) to up their firepower, but it is hard to look past losses to teams outside the top 100 such as Truman State and Nebraska.
The most highly rated of the contenders is the home team, Wisconsin Bella Donna. They only played one regular-season tournament, but they dominated a thin Lake Superior Conference where they outscored their opponents 45-6. However, an early-season loss to Iowa State dropped them to the no.5 seed in the region. Bella Donna is a storied program, so they may have been developing to pull a surprise at regionals.
The other teams that have any sort of chance are Iowa and Iowa State. They dueled to universe point at conferences and both played close to Minnesota (with Iowa pulling out a 4-3 win at Midwest Throwdown). Iowa State has a nice win over Colorado State, while Iowa's other top result is 9-4 vs Kansas. Based on that win over Iowa State, Iowa gets a much easier pool assignment with only Carleton among the top 5 to contend with. That may enable them to be more rested to fight through the Sunday bracket and assures that they won't face Syzygy in the bracket before the final.
Contender Tiers
Expected qualifiers: #4 Carleton
In the hunt: Minnesota
Potential spoilers: Wisconsin, Iowa, Iowa State
Players Who Could Make a Difference
Tori Gray (Carleton) – The addition of speedster Tori Gray — Ultiworld's Fall series ROTY and a DPOTY runner-up — was huge for Syzygy this year. Look for her flying by her mark for a block then rematerializing alone in the end zone for the bookends. If they haven't already lost her on the fast break, defenders might be tempted to force her under, but she's also happy to take the easy yards then live up to her Mixtape heritage by hucking it deep.
Sandra Kniely (Minnesota) –  If Minnesota is going to make a play for a bid this weekend, Kniely is the likely candidate to lead the way. She has extensive experience with the Austrian National team, starting way back in 2013 in the EYUC U17 division and running through captaining the Austrian Mixed team at the 2019 EUC. More recently, she played with Catchup Graz at XEUCF and turned professional for Minnesota Strike. A versatile player, look for #4 making plays both downfield and hucking deep this weekend.
Anna Lane (Iowa) – Another first-year player already making an impact in the region, Lane is a goal-throwing machine for Saucy Nancy. Known as Wiz to her teammates, Lane was slinging at Conferences, tossing more than half of the team's assists in their third-place game against rivals Iowa State — and potentially through the whole weekend. A vet of the Madison MUFAbots mixed YCC program, the Wisconsin native likely broke some hearts in choosing to take her talents across state lines to a regional rival rather than staying closer to home for college.
– Scott Dunham
South Central
Score Reporter
Location: Commerce City, CO
Number of Bids: 2
Excitement Level: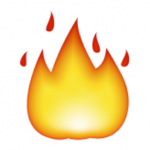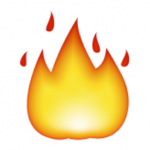 Major Storylines
The song has remained the same in this region for a number of years now — it is perennially a two-bid region dominated by two powerhouse programs in Colorado Quandary and Texas Melee. The last time one of either Colorado or Texas missed Nationals was way back in 2014, when upstarts Kansas Betty took the regional title. This season projects to be no different, with both Quandary and Melee sitting pretty in our top 25 and having breezed through their respective conferences without a challenge. That is not to say that the two are identical. While Colorado has had an especially strong season marked by the emergence of new star power, Texas has had a weaker campaign by their standards, dominating regional competition but struggling against other national contenders.
On that basis, and with the additional home-field advantage outside Denver, #3 Colorado is the decisive favorite to take the region. After a tied-9th finish at fall Nationals and a slower start to the spring season, Quandary really put the pieces together at Northwest Challenge, scoring blowout wins over fellow top five teams Carleton and Washington and giving #1 North Carolina all they could handle in the final. Then, they allowed only seven points in four games at Rocky Mountain Conferences, setting the tone for the separation between them and the regional contenders.
#18 Texas is also expected to qualify for what would be their seventh straight Nationals, but their path is less than assured. Melee will remember vividly the heroics they needed to edge out Washington University in the game-to-go last fall, and that was on their own practice fields in Austin. This time they travel to elevation, where the conditions will be familiar to the two teams with arguably the best chance to upend them: Colorado State Helles Belles and Colorado College Zenith.
Colorado College has a rare level of depth for a mid-level team, and truly have many players capable of making an individual difference. The key for them will be the success of their defensive unit as a whole. Zenith is at their most dangerous when they are able to pull and set up their zone, forcing opponents to complete throws consistently and making them a potentially streaky team that cannot be counted out of any game, no matter the scoreline. Zenith and Melee have already met once at Centex, a tight battle in the wind that resulted in a one-point victory for Texas. Texas and CSU have not met this season, though the Belles hold the recent advantage over Colorado College due to a 12-9 win at Conferences.
Don't count out WashU, either; their women's division program is developing a knack for making a Regionals run at one of the powerhouses. Meg Eisfelder,  are a formidable trio of cutters that can also power the disc up the field with their throws. Iron Horse's season this spring has been a bit underwhelming between some bad losses at Centex and forfeits at Conferences caused by COVID, but they have proven that they can step it up at the right time.
Contender Tiers
Expected qualifiers: #3 Colorado, #18 Texas
In the hunt: Colorado State, Colorado College
Potential spoilers: Kansas, Washington University
Players Who Could Make a Difference
Stacy Gaskill (Colorado) – The post-Olympics return of do-it-all cutter Gaskill has elevated Colorado's threat level on the national stage. A player with superior size and athleticism and steadily improving skills and field sense, the sky is the limit for Gaskill, and she gives Quandary the type of dynamic weapon that a title contender needs.
Mindy Radike (Texas) – For Texas, much of the offensive flow and production will fall on center handler Radike. Melee plays a scrappy, athletic, defensive-minded style that reflects their personnel, but they also function best when Radike provides the opposite: smooth, clean offense and the ability to break marks at will. In a field where many young players with COVID-altered timelines will still be new to the pressures of Regionals, Radike has years of high-level experience to lean on as well.
Meg Eisfelder (Washington University) – Part of a formidable trio of cutters alongside Julia Wang and Maggie Zhang, Eisfelder has developed a consistent throwing arsenal to power the disc upfield. With great recognition of spacing and a knack for shutdown defense, if WashU are hanging around late on Sunday at Regionals, it's likely Eisfelder's fingerprints will be all over their success.
– Sean Brady
Southeast
Score Reporter
Location: Decatur, AL
Number of Bids: 2
Excitement Level: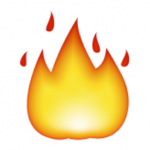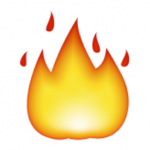 Major Storylines
For the seven of the nine years leading into the pandemic, the Southeast was a single-bid region. That scarcity provided a little bit of sizzle and drama to the regional championships, even if it wasn't truly a must-watch as there was often a heavy favorite from a program on an upswing year, whether that be Central Florida, Florida, Georgia, or Georgia Tech. This past fall, while a Marie Perivier-led Georgia looked like (and proved to be) a lock to pick up their eight Nationals appearance, a rare second bid made things interesting. Florida State pulled off something of an upset to earn their second-ever invitation to the College Championships; they notched only a single win in Norco, but they gained valuable experience, playing tight games against some elite squads. Their continued growth into this spring has been astounding and perhaps dulls the excitement of the Southeast again enjoying a second bid; Georgia and FSU appear to be well ahead of the chasing pack, though who takes home the regional crown should be a fun battle.
If we're just looking at stats on a page, #10 Florida State has proven to be the better team all spring. The Seminole Ladies have not lost a tournament, or even a game, yet in 2022 — and that includes a Centex win over some stiff competition. This is a disciplined team that has everything necessary to end the season of the rest of their region. Cami Lamont has seen their stock soar this year and improbably emerged as a potential foil for Perivier. As recently as 2021, Lamont was only well known to in-region experts and a few college ultimate die-hards. Now, Lamont is known as one of the top 25 players in the division, and is likely still somewhat underrated, somehow? The all-around dynamo is critical to FSU's success; if they're going to win in Decatur, Lamont has to have a major impact. The good news for FSU is that they've been nothing but impactful all season. But even beyond their star senior, FSU's depth is surprising even those that had them pegged for a Nationals berth in 2021. The Seminole Ladies are undoubtedly a safe bet to make it to Milwaukee, though Georgia will not be ready to surrender their regional crown just yet.
Chief among the reasons not to count out #23 Georgia in their quest for a third straight Southeast title is potential POTY candidate Marie Perivier. No one else in the region has the offensive weapons she has showcased over the past year, and very few seem to have the will to pull their team over the finish line no matter the opponent. Even with the few games where Georgia has faltered, it can't be pinned on Perivier, and she's made Athena must-watch ultimate when she's on the field. The team does not live and die by their star, but she certainly fuels their fire, and Athena will need plenty of that to secure their bid after a somewhat rocky season so far. It's important to note that Georgia has faced stronger competition than FSU overall, but the Seminole Ladies won all their games while Georgia has had some confusing losses.
For some unconscionable reason, Georgia and FSU have not squared off this season, which means we really don't know what a head-to-head will look like. Nevertheless, it's going to be an all-out battle between the top two, as we haven't really seen an emergent contender from the rest of the region.
If anyone is to challenge the duopoly at the top, Georgia Tech and Tennessee look like the likeliest candidates. Tennessee had managed a decent record on the spring and been hanging around near the fringes of the Top 25, though they were pipped for second at Southern Appalachian Conferences by a Georgia Tech squad that may be looking to make up for the disappointment of missing out on the second bid in the fall. Wreck's ledger is colored with plenty of red in 2022, but they have come on strong as the spring has progressed and didn't look out of place battling with ranked opponents at Centex. Both were beaten soundly by Athena within the last month, though perhaps they've learned some lessons that could serve them well this weekend. Also in with a shout is Florida; while FUEL has dropped four of their past five meetings with Florida State dating back to the fall, they have played their in-state rivals closer than many other opponents this spring, and familiarity can be a help as much as a hindrance here. They were the first team out in the fall and would love nothing more than besting the Seminole Ladies at Regionals.
Contender Tiers
Expected qualifiers: #10 Florida State, #23 Georgia
In the hunt: Georgia Tech, Tennessee, Florida
Potential spoilers: Central Florida, Alabama
Players Who Could Make a Difference
Lindsi Allman (Florida State) –  As good as Lamont is, FSU shines when Allman is working in tandem with her. Allman is a 1b to Lamont's 1a and centers a backfield that has brought FSU well beyond any preseason expectations. It's Allman's small-ball ability, coupled with incisive throws, that unlocks the field for FSU. When the Seminoles need someone to keep the disc moving, they turn to Allman. Their trust in her has proven to be well-founded.
Natalie Wilson (Florida State) – The third player in FSU's trilith is their do-it-all cutter downfield, Wilson is an athlete in every sense of the word, and is both their go-to outlet downfield and the mid in their zone. The moment the Seminole Ladies get the turn, she takes off downfield, forcing the opposition to scramble or let off an easy goal. Plays like that, simple but effective, make Wilson as dangerous as she is, and that's without even highlighting what a matchup nightmare she is to guard.
Martha Wilber (Georgia) – While Perivier takes most of the attention on Georgia, Wilber deserves a spotlight of her own. The 2021 BPOTY runner-up has continued to impress and improve, giving Athena a release valve whenever necessary as both a reset option and as a playmaker. Few people can match Wilber's size, giving Georgia's star all the room in the world to set her team up for success, which she does on almost every point she's on the field.
– Graham Gerhart
---
With the mixed division's Michigan Hybrid. ↩

As lovingly tended to by Cody Mills on his frisbee-rankings.com site. ↩

We all know that's possible in the NC and Madison looks to deliver with heavy rain, 20 MPH sustained winds, and gusts close to 40 MPH for Saturday, though Sunday's forecast of cool, cloudy, and 10 MPH wind is near ideal for Syzygy. ↩