Eleven more Nationals bids remain to be won.

Our coverage of the 2022 College Series is presented by Spin Ultimate. Please support the brands that make Ultiworld possible and shop at Spin Ultimate!
Back in their traditional early-May slot for the first time in three years, there are few more exciting portions of the ultimate calendar than spring College Regionals. For some, these events will be the culmination of their season — or even college career — while for others it's just another step on their path toward the College Championships over Memorial Day weekend. Count on plenty of dramatic action and unexpected results along the way as every team fights to ensure they fall into the latter group.
Five regions will take to the fields this weekend across the country to decide their representatives heading to Milwaukee. We've got you covered on the storylines to watch, the expected contender tiers, and players who could make a difference in ending or extending their team's seasons.
Atlantic Coast
Score Reporter
Location: Axton, VA
Number of Bids: 3
Excitement Level: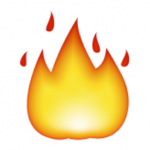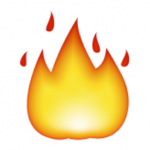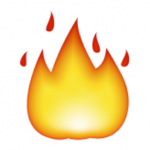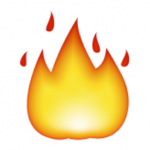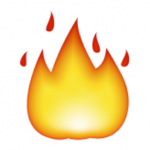 Major Storylines
Here is a picture of an AC men's regionals going to chalk: #4 North Carolina wins comfortably, #10 NC State and #16 Maryland have a sporting go at one another to take the other spot in the final to qualify, and the loser cruises for two games to win the backdoor. Drawing it out that way, it all looks very simple. Now, shake the Etch-a-Sketch blank, close your eyes, and wildly twist the knobs. The convoluted mess in the frame now? That's AC men's regionals.
One part of the chalk is still almost a guarantee: UNC Darkside to win the region. Fresh off a National Championship in December, they have worn the AC crown four times running and played in every regional final for the past 10 years. Even though the season has had a couple of small bumps, this is a team with John McDonnell and Matthew McKnight around the disc, Josh Singleton and Ben Dameron shooting or releasing from motion, Kevin Pignone and Andrew Li making every pass difficult on defense – not to mention a player in Liam Searles-Bohs who might be the best in the country. Teams will take their shots at Nationals, but opponents this weekend should congratulate themselves if they so much as get to double digits.
NC State Alpha have been the clear second banana behind Darkside dating back to 2019: clearly Nationals material, but clearly not a threat to take the region. They remain the strongest non-Darkside candidate to qualify on the strength of a roster that refreshed quickly after losing an enormous share of primary contributors after December. Trevor Lynch is the name you know on the offense: the All-American has been as good as advertised all season. He's supported well by Dylan Hawkins and Daniel Ferriter behind the disc, as well as a set of downfield cutters who have been picking up steam throughout the year. The D-line, however, is what pushes them into favorite status for the second bid. Explosive athletes Sean Wiles and Jacob Levine have been revelations for them. If there is a worry about this team (other than the region's notable depth) it is that they have fallen into lapses in judgment and concentration in crucial moments.
The team most capable of exploiting those lapses is an energetic, defense-first Maryland Space Bastards side. Maryland made waves back in 2018 by winning four consecutive elimination games to qualify for Nationals through the backdoor bracket. Dramatic flair aside, the 2022 Space Bastards have been a much stronger team than their predecessors, setting the trend for beating Georgia at Smoky Mountain Invite and then grinding out a spectacular fifth-place finish at Easterns without their best two offensive players. Jeremy Hess is a top-five defender in the country this year at minimum; look for him to set the tone for a deep unit on that side of the disc. Dan Friedman-Brown's solid handling is what carried them through Easterns short-handed; in Axton he'll have his favorite targets in David Zimmerman and Fred Farah back alongside him.
It's hard to know where to start with the rest of an extremely deep field. At least five other teams (Duke, UNC Wilmington, UNC Charlotte, William & Mary, Virginia) have a real shot to knock out one or both of NC State and Maryland, and three more on top of that (Georgetown, South Carolina, Virginia Tech) are more than capable of sending any of those contenders home early.
Duke Brimstone likely have the best one-two punch of that crew: Albert Yuan (see below) and Seth Weaver. As more than a few college teams have shown in the past – Florida and Harvard come to mind – that can go a long way in the postseason. Weaver has been an outstanding defender across all levels of play for a couple of years now – athletically, he stacks up well against Maryland's Hess or NC State's Lynch. What Brimstone lack is firsthand knowledge about what it takes to qualify for Nationals. For that intangible quality, turn to the Seamen of UNC Wilmington, who managed it just a few months ago. They looked strong at Easterns, even in their losses. Ethan Ylizarde is a marvelous thrower and a powerful presence in the reset space. Colby Francfort wins battle after battle in the cutting lanes shifting between mid- and deep-range, and Patrick Grossheim has emerged as a dependable playmaker.
William & Mary Merry Men have firmly entrenched themselves in the region's top half over the last half-decade, and they have continued to play well in 2022. Like Maryland, they look to go back to the Big Dance for the first time since 2018. Wins over many of their in-region rivals (NC State, UNC Charlotte, Virginia, Virginia Tech) this season have given them a major advantage for the weekend: a four-seed and relatively easy path to the semifinals that comes with it. Virginia Night Train find themselves a touch off of the Merry Men's pace, but they have been competitive throughout a full season of scrapping with a full slate of Atlantic Coast brethren. With a bid to Nationals in reach, they'll need to find a more consistent winning mindset to push all the way through to the end of what is sure to be a grueling weekend.
It would be a mistake to overlook 2022 upstarts UNC Charlotte Skyrise. Wins over Purdue and Ohio State from February's Queen City Tune-Up speak well of them; so does playing an excellent Vermont team to universe at Easterns Qualifiers. Led by the steady hand of Christopher Saacks on offense and sizzling Ben Simmons on defense, they are the surprise story who may have it in them to add a few more chapters.
Contender Tiers
Expected qualifiers: #4 North Carolina, #10 NC State, #16 Maryland
In the hunt: Duke, UNC Charlotte, UNC Wilmington, Virginia, William & Mary
Potential spoilers: Georgetown, South Carolina, Virginia Tech
Players Who Could Make a Difference
Albert Yuan (Duke) – Few people outside of the Atlantic Coast know much about Yuan, who has yet to find his way to the national limelight. He won't sneak up on anybody in his region, though. The hybrid speedster has been Brimstone's motor for several years. He's easy to root for and it would be a treat to see Duke breakthrough to Nationals and get to show him off to a wider slice of the community. Look for Yuan to take over the game with powerful upline cuts or to show off his athleticism in the deep space.
Ben Simmons (UNC Charlotte) – Is the secret out yet about Simmons? If it isn't, consider this the tea. Simmons is the best defender, the best thrower, and the best cutter on a sneaky-deep 2022 Skyrise side. He has all the tools you expect of a team leader competing at the highest levels, plus a kind of playing style that lends itself to creating unorthodox chemistry between his teammates and him. If Skyrise bully Maryland or NC State out of a bid, it will be because Simmons is cooking.
Jacob Sheedy (Maryland) – Fittingly for a team as deep as the Space Bastards, we dive a little deeper into the roster in search of a difference-maker. Sheedy is not yet a star on the level of some of his teammates (see above), but he may end up being the piece that puts Maryland over the top. A genuine deep threat, a good weekend from Sheedy would be an excellent pressure release for an offense thicker at the handler and mid positions. He pairs well with Hess, too, giving teams an extra problem to solve downfield after turnovers.
Jay Thomas (UNC Wilmington) – Thomas has been an instant impact player for the Seamen D-line. New to the Seamen as of fall 2021, he has been picking up technique and field-sense at a remarkable clip this spring. He made a few jaw-dropping plays at Easterns against tougher competition than he will see at AC Regionals. Predicting that he'll turn heads this weekend is easy. A much harder prediction? His outer limit as a player. It's safe to say we haven't caught sight of that limit yet.
Suhas Madiraju (NC State) – There are more athletic defenders (Wiles, Levine) on Alpha's D-line, as well as at least one steadier handler (Paul James), but Madiraju is the key guy on the team when it comes to stacking up breaks. With defensive footwork reminiscent of his heralded older brother,1 extensive experience with the Triangle Area's devastating reset systems, and one of the quickest triggers on a forehand huck you'll see in college, Madiraju could push Alpha out of reach of the other Nationals hopefuls. Furthermore, he seems to have shored up the turnovers that took a little of the luster off of his otherwise brilliant play earlier this spring.
– Edward Stephens
New England
Score Reporter
Location: Amherst, MA
Number of Bids: 2
Excitement Level: N/A. The humble 1-5 fire emoji rating system was not designed to handle the strain of five bid-earning teams confined within a two-bid region
Major Storylines
Int. USAU HQ – Early January 2022 – Day
Enter – USAU Employee #1: So, given that COVID is still happening and half of the people who went to Fall Nationals got Omicron, should we modify requirements for the upcoming spring season? Maybe get rid of strength bids based on current season performance again, so that teams don't have to play in the regular season if things get dicey?
USAU Employee #2: So we won't be sanctioning regular-season games, but letting teams do whatever they want? Which, let's be real, is probably play as much ultimate as they can?
USAU Employee #1: Okay, brainstorm, we start sanctioning games halfway through the season, but still don't use any of it for the rankings. For Nationals bids we go with historic performance and size bids. What's the worst that could happen? Everyone is confused and upset? We have to fiddle with development conferences to try to prevent teams from stacking the size bids and everyone gets really confused and really upset?
USAU Employee #2: I mean, I guess what could happen is that everyone just plays tournaments like it's a normal season and some region has, say, the team ranked #1 overall that has won every tournament they played, the hottest team in the country who has gone from anonymity to the top 10, a squad of incredible young talent who has wins over other semis contenders, a back-to-back Nationals qualifier with one of the best offenses in the country, a legacy program who lost on universe point in the game-to-go in the fall but is looking even better this spring, all of whom would have earned bids but instead get bottlenecked into a two-bid region because they didn't have enough bad teams come to sectionals?
USAU Employee #1: F@#&in' doubt it.
Fin
It's hard to put this weekend's New England Regionals into context. There are five teams that, per the usual strength bid formulation, would have earned the region a bid to Nationals. That, in and of itself, is virtually unprecedented and you can excuse USAU for not foreseeing such a development occurring. Four-bid regions have cropped up in the Men's division occasionally since the 2010 redraw, but a region with five teams in the bid-earning window is already a crazy story. So when you add on top of that the fact that only two of them can progress from the tournament, things get really nuts.
#1 Brown, #8 Vermont, #9 Massachusetts, #14 Tufts, and #15 Northeastern will all be competing for just two bids. That kind of talent could be its own pool at Nationals and no one would bat an eye, yet the reality of this year is that they are all in one region. And let us not forget #24 McGill, who fall just outside of the bid-earning window but could absolutely find themselves in the mix on Sunday.
Whoever emerges from the chaos at Amherst this weekend will have earned their trip to Nationals in a way that few teams ever have. Brown will feel hard done to have such a sterling regular season rewarded with such a daunting task. UMass have some big wins to hang their hat on this year, but a 12-9 loss to Vermont at Conferences will leave them trepidatious to the same extent their foes from Burlington will be emboldened. Northeastern and Tufts played out a crackling drama decided on universe point in the game-to-go in the fall and it speaks to how much of an escalation this tournament has undergone in a few months that the same game could now very well happen in backdoor quarters and we wouldn't be the slightest bit surprised.
Contender Tiers
Expected qualifiers: #1 Brown, #9 Massachusetts
In the hunt: #8 Vermont, #14 Tufts, #15 Northeastern, #24 McGill
Potential spoilers: Best of luck to you, good sirs
Players Who Could Make a Difference
John Randolph (Brown) – The recently crowned top player in the Men's division by Ultiworld's staff and player poll, Randolph has not yet needed to bust out a "break in case of emergency" performance for Brown yet this year. He's come up in big moments (the game-saving hand block on universe against Colorado stands out) and exerted himself more and more as the season goes on, but has not yet taken games by the scruff of the neck in the way a player of his abilities is capable of. If Brown find themselves in a tough spot with the chips down, Randolph will have his platform for that kind of takeover performance, and it will be fascinating to see what he comes up with.
Gus Norrbom (Northeastern) – Despite a laudable regular season, Northeastern find themselves in the unsavory position of having to pull off multiple upsets in order to get out of the region. It's going to take a toll, churning through so many high leverage games back-to-back-to-back. And no one on Northeastern is tasked with churning quite like Norrbom, whose entire offensive value proposition is his relentless, indefatigable work around the disc. If Northeastern can fight their way into a game-to-go, whether Norrbom is able to physically stand up to such a high-usage role over the course of the weekend will be a crucial question in deciding their fate.
Kouchuan Ponzio (Vermont) – The Vermont native who returned to his home state after a spell out in Oregon is Vermont Chill's highest-profile player and someone who will carry a lot of the burden for the team in crunch time. With such a strong crop of underclassman, Vermont are able to spread the rock around more than most upstart challenger teams, but in the crucible of Regionals, their ability to distribute touches will be put to the test. Ponzio has AUDL and high-pressure club experience and may need to tap into that reserve of poise to help UVM's young roster find its footing in unknown territory.
Zach Singer (Tufts) – The O-line center handler for Tufts, Singer's play could be the difference-maker for the E-Men. If Singer is able to consistently get open in the backfield, he can be trusted to make smart throws that keep Tufts's O moving smoothly. Not having to rely on Caleb Seamon to do everything is going to be important for the E-Men if they want to have the legs to win a game-to-go at the end of Sunday. Having Singer's steady hand at the wheel will be key to keeping Tufts afloat throughout the weekend and allow them to get a shot at redemption after their agonizing loss in the fall.
– Patrick Stegemoeller
Northwest
Score Reporter
Location: Walla Walla, WA
Number of Bids: 2
Excitement Level: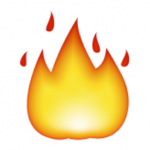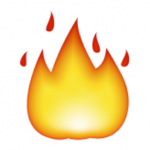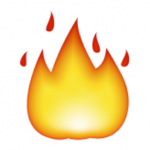 Major Storylines
The dominance of #5 Washington at the top of the region cloaks a mishmash of compellingly flawed teams who in a normal season may not have had the shot at Nationals that this season's quirks have provided.
For all of the uncertainty around the second bid in this region, the regional champ seems all but locked in. The Washington Sundodgers have gone wire-to-wire this season as the best team on the West Coast. Looking at the list of names on the squad, it doesn't take a great analytical mind to understand why. Manny Eckert, Lucas Chen, Stan Birdsong, Tony Venneri, Jack Brown, Sam Cook… Sam Cook! Did you even remember he was on this wildly stacked roster? Undefeated in sanctioned play, the question with Washington this season is how they stack up to the beasts of the East, which definitionally won't be a problem at Northwest regionals.
UW is way out in front of the region, leaving presumably #20 Utah State, #22 Oregon, and #25 Western Washington to fight it out for the second bid.
Utah State USULT was a surprise Nationals qualifier in the fall and just won the Big Sky Conference with a victory over rival Utah in the championship game. They entered the postseason on a hot streak, with wins over Oregon, UCLA, and UVic at Northwest Challenge in early April. Outside of those games at NW Challenge, the team's schedule has not been much of a gauntlet, cakewalking through their circuit of Big Sky tournaments.
Oregon has certainly played tougher competition than USULT over the course of the season, but it's still an open question whether or not that will matter. This is not the big name, star-driven Oregon Ego of the 2010s. Oregon this season has operated under the radar, by and large winning the games you'd expect them to win and losing the games you'd expect them to lose. This could foretell a sleeping giant in the postseason, one who has been steeling themselves with good reps all season and is now ready to put the rest of the country on notice. Ego played a very tight game with Washington at Conferences, and the stellar play of O-line handler Dave Barram could be signs of a revival in Eugene.
Of course, before the Ego hype train gets too far out of the station, let's remember that despite several good losses, they don't have any marquee wins. And one of those close losses came just two weeks ago to one of the teams they'll be in tight competition with: Western Washington. Western have had an up and down season, but rounded into form for Conferences, taking down Oregon 13-11 in pool play. Seeded fourth this weekend, they will have to go through Washington in semis if seeds hold, giving them a tougher road through the backdoor than whoever wins the likely Oregon/Utah State semi.
Of course, with no clear favorite for that second bid, getting some momentum through the backdoor bracket may be the key to success. This region has the feel of one where a team could lose two straight games-to-go, as whichever one of these middling teams finds their groove on Sunday is going to be the one to emerge with that second bid.
Contender Tiers
Expected qualifiers: #5 Washington, #20 Utah State
In the hunt: #22 Oregon, #25 Western Washington, Utah
Potential spoilers: Victoria, British Columbia, Oregon State
Players Who Could Make a Difference
Felix Moren (Oregon St.) – OSU's key offensive force, Moren has the juice to engineer an upset or two that could throw the Sunday bracket into chaos. With experience starting on the O-line for Portland Rhino in the semifinals of Club Nationals this past October, Moren's got the lighting-quick first step and poise with the disc to consistently get open and keep the ball bouncing even against fierce competition, making offense a lot easier for his teammates. Is OSU going to make Nationals? Almost certainly not. But don't be surprised if one of the favorites ends up coming away from the weekend talking about "the Felix game" in somber tones.
Filip Kragl (British Columbia) – What's up with the Canadian teams? No one knows! After a couple years off to just cook up north, Victoria and UBC are coming down across the border for the Series this spring. Who is even on their rosters? Hard to say! But by all appearances, Kragl will be playing for the UBC Thunderbirds this weekend. In addition to his immaculate name, Kragl stands out for his time playing with Furious George and his athleticism could be a different maker this weekend. UBC will get a shot at the early upset with the 3 v. 6 game against Oregon on Saturday afternoon, and a win there would set the tone for the weekend that the Canadians are not to be ignored.
Garrett Martin (Utah State) – The Seattle Sockeye player was Utah State's Callahan nominee in the fall and is back this spring as a leader for USULT. An aggressive cutter who plays excellent physical defense, Martin's talents have often scaled better on top teams, with many of his best moments coming at the highest levels for Sockeye and the Seattle Cascades. If he needs to put Utah State on his back in a game-to-go this weekend, it will be interesting to see how he puts his talents to use in a more central capacity than we've seen in his club exploits.
– Patrick Stegemoeller
Ohio Valley
Score Reporter
Location: North Huntington, PA
Number of Bids: 2
Excitement Level: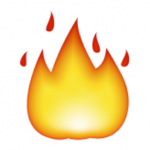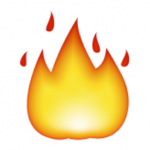 Major Storylines
#6 Pittsburgh has answered all of the questions this season after their disastrous run at 2021 Nationals. A 13-4 record in sanctioned play looks great on its own, but wins over Georgia (two of them!), NC State, and Cal speaks to En Sabah Nur's ability to compete at the highest level. Henry Ing just finished third in our Top 25 Players voting and his play alone has been enough to propel Pitt forward at times. But like any well-coached team, this is not a one-person show. Will Hoffenkamp's switch to defense has ignited a break attack that needs to be feared, especially when paired with the smart and speedy Myles Cooper. Marcel Oliart has grown from a promising rookie into a steady contributor, and Harry McNamara seems more and more comfortable with each passing tournament directing this team out of the backfield. A trip to the semifinal round at Easterns shows that growth is happening at the right time, and while Pittsburgh will be focused at regionals, it's not out of the question to ask how far this team can go into the nationals bracket.
#17 Ohio State has qualified for the last two College Championships and are favored to do so again this season, but with their weakest on-paper team since 2018, might this second bid be a spot for an upset? An up-and-down season has Leadbelly currently on the upswing, but crazier things have happened at regionals before (just look at last week's North Central and Metro East qualifiers!). Axel Agami has always been a stout and active defender, but his offensive game seemed to round into form at Easterns as Leadbelly found their preferred pace and flow. Noah Krumme stands out as a creative thrower — he'll need to be on his game this weekend for Ohio State to be at their most dangerous. Eric Coglianese is the veteran leader of this team and finds ways to excel all over the field. If this trio is lighting it up, OSU should have no problem advancing. If there are any slip-ups, however, there is enough talent in this region that qualification is not a guarantee for anyone other than Pitt.
So who exactly is the toughest challenger? Entering the season with a lot of hype, Temple seems to be the most likely to make the game-to-go. Their experience playing against top teams at Easterns, despite a one-win weekend, is sure to be valuable as the crucible of regionals only gets hotter as the tournament progresses. Nate Little is a superstar in the making — if there's any time for a coming out party, regionals would be the weekend. Elsewhere, Cincinnati, Case Western, Carnegie Mellon, and Penn State all have shown results that prove they'll be competitive, certainly with each other if not the top teams at the tournament. Whichever squads can emerge out of the backdoor bracket will stand a fighting chance at a massive upset, assuming they make it there healthy and motivated. It'll take a legendary effort for any of these teams to make nationals, but that's why we play the games.
Contender Tiers
Expected qualifiers: #6 Pittsburgh, #17 Ohio State
In the hunt: Temple
Potential spoilers: Cincinnati, Case Western, Penn State, Pennsylvania
Players Who Could Make a Difference
Axel Agami  (Ohio State) – The "other" Agami brother is now the star. A high-level defender with the skills to be handed the keys to the offense, expect Agami to have a major say in Ohio State's fortunes this weekend. Ohio State doesn't have the depth of talent that many top teams in the country do, but their top end (Agami, et. al.) has shone through when needed. On a team with growing skills and ambitious goals, Agami's steady hand should be enough to guide Ohio State back to nationals.
Eric Coglianese (Ohio State) – Another of Ohio State's veteran leaders, Coglianese is looked upon to provide comfort in a time of chaos and to make all of the little things happen properly on the field. His ability to keep Leadbelly focused and direct throughout what could be a rainy weekend will go a long way to ensuring Ohio State's qualification to nationals.
Will Hoffenkamp (Pittsburgh) – There are a number of individual Pitt players who can be called difference-makers, but Will Hoffenkamp stands out as both a defender and an offensive playmaker after a turn. An excellent positional defender, Hoffenkamp is trusted with one of the toughest jobs in college ultimate — patrolling the deep space. Often, he's able to deter a throw or earn a block and then it's off to the races in the other direction as his throwing skill and field general abilities take over looking for a Pittsburgh break. Along with Myles Cooper, Will Helenski, and Tristan Yarter, Hoffenkamp's play for the Pitt defense will be key to their advancement and their likely regional crown.
– Alex Rubin
Southwest
Score Reporter
Location: Davis, CA
Number of Bids: 2
Excitement Level: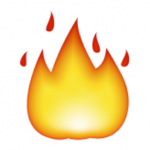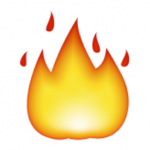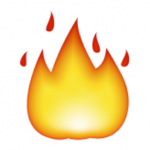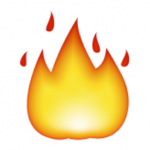 Major Storylines
After giving the entire West Coast fits throughout the early part of the season, #11 Cal Poly SLO ran into some trouble at Easterns, potentially giving regional rivals some insight into their vulnerabilities. SLO laughed such possibilities away with a dominant romp through conferences and enters regionals as the heavy favorites to both win the tournament and advance to nationals. With three wins over no.2 seed Cal already this season, SLO should feel confident, and they won't face any other challengers who have come within five goals of them in 2022. With the smartest defense in the country and a load of talent on offense, SLO is simply an unmovable force in the Southwest to the point where the question isn't if they'll qualify for nationals, it's by how much.
#12 California will be the favorite to take the second bid on the strength of their stellar season. Playing a tough schedule, Cal has wins over Oregon, Northeastern, and UCLA already on the books. The combination of a possession offense led by Andrew Roy and Evan Magsig, along with breakout star Gavin May and a stingy zone defense has Cal looking like a tough out in a bracket game when Roy and Magsig can cross over to defense to convert breaks. Rookie Dexter Clyburn has impressed in a number of roles already for Ursa Major and the continued great play from new and under-the-radar contributors is what sets Cal apart from the rest of the pack.
Right on their tails is UCLA, who scored wins over Georgia, Maryland, and Carleton at Smoky Mountain Invite. While they've been less successful in in-region competition, UCLA's top end led by Revolver players Riley Kirkman-Davis and Marshall Wildmann can challenge even the best defenses in the region. If the Smaug roster can step up and players like Bryan Cloutier, Luca Spycher, and Ian Geertsen have standout tournaments, it would not be a huge surprise to see UCLA find its way to nationals for the first time ever.
One wild card: Grand Canyon University. What the team lacks in disc skills, it makes up for with athleticism and grit. A stingy 1-3-3 zone has frustrated opponents all season, and with winds forecasted to gust up to 17 miles per hour on Sunday, that might be all they need to pull off a startling upset.
Contender Tiers
Expected qualifiers: #11 Cal Poly SLO, #12 California
In the hunt: UCLA
Potential spoilers: UC Santa Cruz, Grand Canyon, Stanford
Players Who Could Make a Difference
Matt Miller (Cal Poly SLO) – KJ Koo has gotten a lot of the attention both for being a great player and for stepping into a more featured role this season, but Matt Miller has also improved and positioned himself as one of SLO's most important players this season. A powerful thrower and smart decision-maker, Miller is a rock in the SLO backfield. On defense, he makes smart flashes and poaches to make opposing offenses move to their second and third options. If Miller is on his game, SLO will likely roll this weekend.
Dexter Clyburn (California) – Cal's do-everything rookie has switched positions a few times throughout the season and seems to have found a home on the D-line, roving the back of the field in the zone and quarterbacking the Ursa Major offense after a turn. The better Clyburn and the defense plays on their own, the fewer minutes Cal's offensive stars need to put on their legs. That points-played management could be key to coming into a potential regional final fresh and ready to score a season-changing upset. If Clyburn can manage to lead the D-line on his own, Cal will be a very dangerous team.
Riley Kirkman-Davis (UCLA) – An injury has set back Kirkman-Davis this season, but he is still far and away UCLA's most important player when healthy. A power thrower with the ability to get open in the reset space and as an initiating cutter, Kirkman-Davis can pick his matchup's weak points and attack them like few others in the college game. For UCLA to advance, RKD will need to put on a show.
Caden Sigerud (Grand Canyon) – Grand Canyon is a bit of a long shot at regionals, but as the lynchpin defender in the GCU zone, Sigerud will be vital to the success of the team this weekend. Look for him to seek out blocks and immediately stretch the field to put the other team on its back foot. If there is even the slightest hint of wind, GCU could make some noise, and Sigerud is a big reason why.
– Alex Rubin
---
2021 Defensive Player of the Year Suraj Madiraju ↩