Can Wall City stay hot or will Clapham and CUSB reassert their continental dominance?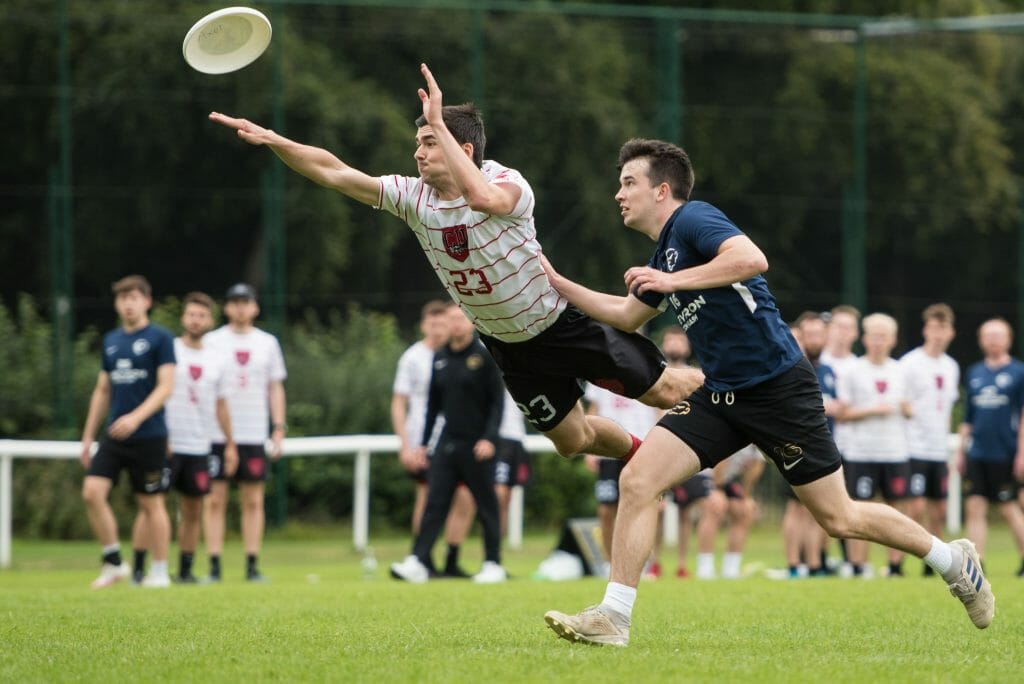 As in the women's division, the open division 11 draw at Tom's Tourney looks very strong this season. It might actually be the strongest group that's ever been at Tom's with some exciting games in prospect. The slightly-shorter-than-usual games2 mean some teams might be taking smaller rosters than usual and also mean that an early deficit is extremely tough to come back from, so the results might be a little unusual.
Tournament Profile
Dates: May 6-8
Location: Bruges, Belgium
Weather: Mostly sunny with showers on Saturday, Temperatures around 60-70°F/15-20°C and moderate wind throughout
Schedule: Tom's Tourney website
Streamed on: Tom's Tourney YouTube
European Champions Present
While Tom's has been seen as one of the highest-quality tournaments in Europe for some time, this is by far the best field that has ever been present in terms of prestige. The first European open champion to ever play at Tom's in the year it won Euros was CUSB La Fotta (Bologna, Italy) in 2019, which won Euros that year in a huge shock.3 The first reigning European champion to play at Tom's will be Clapham (London, UK) this season after the Bullfrogs won back their title from CUSB at this venue in September. The only two other former European champions still active, Chevron Action Flash (various, UK) and Flying Angels (Bern, Switzerland), will also be in the field here.
CUSB has been working to integrate Americans Goose Helton and Kurt Gibson into its roster ahead of WUCC, while Clapham has been dealing with some absences due to World Games training with a number of its players making the Great Britain training squad. Clapham will be sending a largely offensive line team to Bruges after the squad at the Elite Invite skewed more defensive, but it'll still be an extremely strong group.
Dark Horses Elsewhere
Wall City (Berlin, Germany) won the recent Elite Invite by defeating Clapham in the semifinal and CUSB in the final. There's no greater gauntlet in European ultimate than beating those two powerhouses back-to-back, and Wall City are the only team that has done so in many years. They'll be a contender here, as will Belgians Mooncatchers (Brussels, Belgium). Moon is a team with dizzying highs, like beating CUSB in their first game at xEUCF last year, and shattering lows, like missing out on the bracket with two other close losses after that huge win. When its top players — chiefly brothers Ben and Reph4 Jonkers — are firing, they are extremely tough to stop. Moon has also picked up some of Salaspils' (Salaspils, Latvia) top players this season including Arvids Orlovskis, Toms Albetins, and Didzis Malderis which will add to their depth.
Gentle (Ghent, Belgium) finished third at xEUCF and will also be a force to be reckoned with, as will Grut Open (Amsterdam, Netherlands) which, much like its women's counterpart, will be very strong if the main stars of the mixed team — including 2019 European mixed player of the year runner-up Walt Jansen and former All-Europe player Ben Oort — are present.
Who's Playing Who?
Some of the starting pools throw up some intriguing matches. CUSB La Fotta will face Grut Men, while Wall City will face the rapidly improving Alba (Glasgow, Scotland) and Gentle, and Chevron face the top two French teams, Iznogood (Noisy-le-Sec) and Tchac (Pornichet) respectively, both of whom are certainly good enough to pose problems and potentially cause an upset in the unique Tom's time conditions. Clapham and CUSB seem to be on a collision course for the title as we have seen so often in Europe in recent years, but Wall City spoiled that party once already this season, so the winner here isn't certain. It would be a surprise to see Clapham fail to win two tournaments in a row, even with the slight disruption that World Games training has caused to their season so far and their shorter lines.
Prediction: Clapham wins over CUSB, Wall City and Mooncatchers losing in the semifinals.
---