Malks, Roy, Kerr lead teams to next round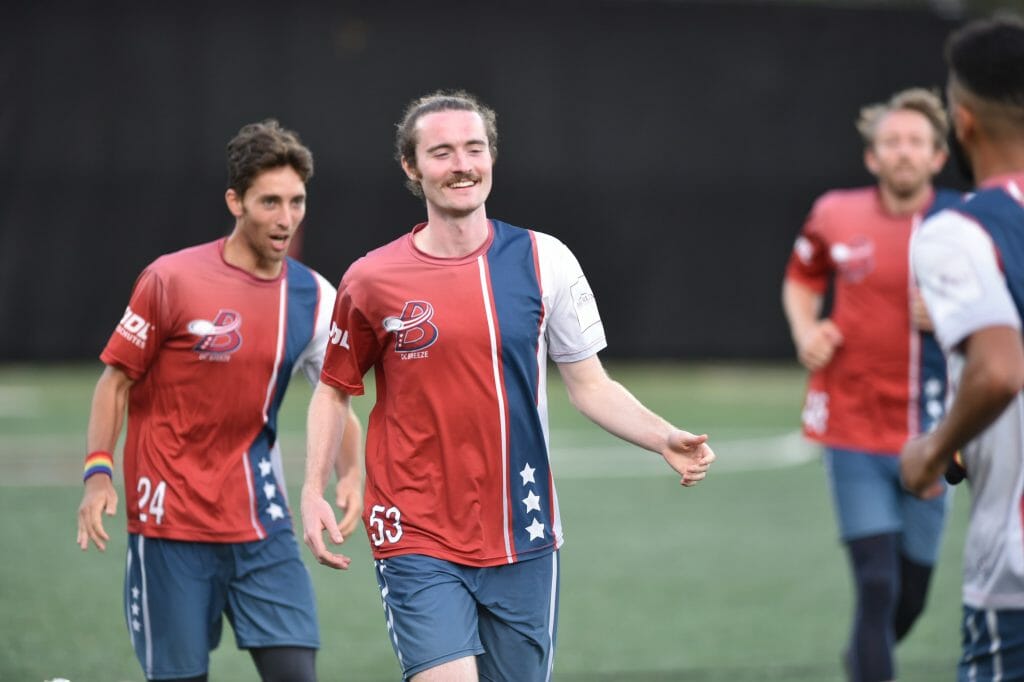 Jonny Malks, Andrew Roy, Jordan Kerr: these were the leaders in EDGE in their respective opening round playoff games from this past weekend. One is tempted to make a grand statement about the importance of a great handler having a good game in the playoffs, but it's clearly more than that, as for example, Jordan Rhyne and Alex Thorne combined for 847 throwing yards and just one turn for Philly, and Kerr in fact had relatively few throwing yards.
As it usually is, the story is more about depth. Summing up just the EDGE values on this list, DC and Salt Lake do indeed outpace their opponents by three to four goal equivalents, but the difference for Minnesota comes deeper in the lineup, as their top three scores total less than Indy's.
Better Box Score Metrics: Playoff Week 1 is only available to Ultiworld Subscribers
Already have a subscription? Log in
Whether you visit Ultiworld for our reporting, our podcasts, or our video coverage, you can help us continue to provide high quality content with a subscription. By becoming a subscriber, not only do you receive benefits like exclusive articles and full article RSS feeds, you also help fund all of Ultiworld's coverage in general. We appreciate your support!