The major takeaways from the season's concluding event, plus All-Tournament first AND second teams.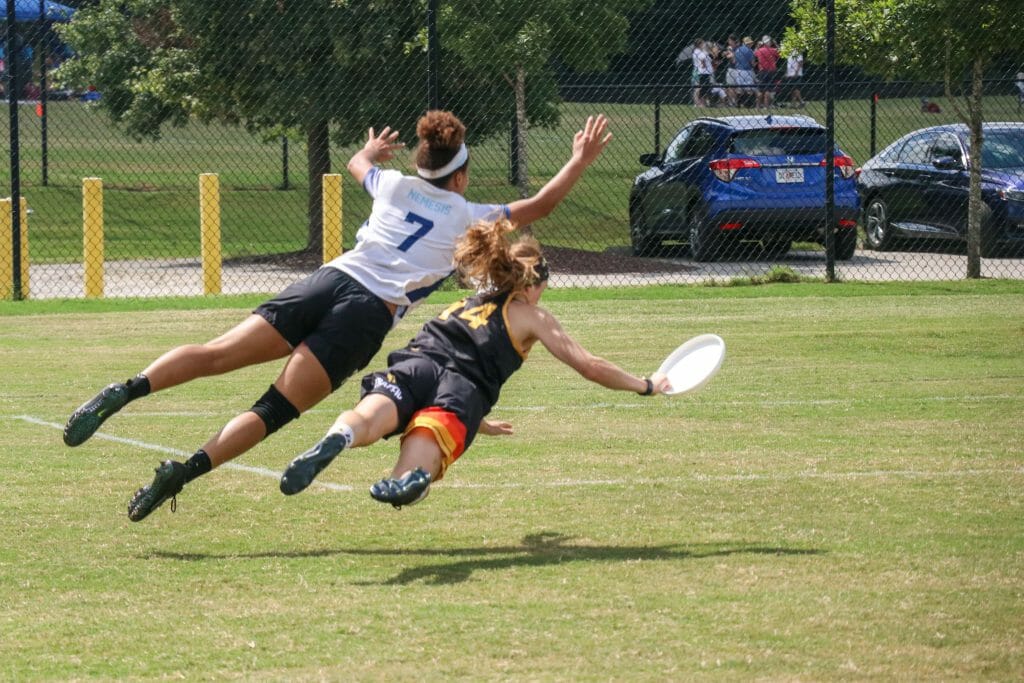 RALEIGH— We've finally reached the end of a really weird regular season. After months of very few women's divisions games to discuss, Pro Champs gave us some insight into where everyone actually stands in relation to one another. While we'd be silly to make any rash conclusions after one weekend, we can certainly mull over what we witnessed one final time before turning our eyes to the prize: the Series.
BENT Is on the Outside Looking In
Despite several upsets this weekend, no actual bids changed hands due to the results. Number one on the list of teams who will be disappointed by this is #18 New York BENT; despite playing more sanctioned games than almost any other women's team this season, they fell just short of taking home a bid for the Northeast. The New York crew only managed one win this weekend, against #15 Chicago Nemesis, and unfortunately that left them on the outside looking in.
2022 Pro Championships: Final Thoughts (Women's Division) is only available to Ultiworld Subscribers
Already have a subscription? Log in
Whether you visit Ultiworld for our reporting, our podcasts, or our video coverage, you can help us continue to provide high quality content with a subscription. By becoming a subscriber, not only do you receive benefits like exclusive articles and full article RSS feeds, you also help fund all of Ultiworld's coverage in general. We appreciate your support!