Two new Nationals teams and a powerhouse matchup at the top of the pool.

Ultiworld's coverage of the 2022 Club National Championships is presented by Spin Ultimate; all opinions are those of the author(s). Find out how Spin can get you, and your team, looking your best this season.
Pool A Preview — Pool C Preview — Pool D Preview — Competition Schedule
There's a fairly interesting narrative brewing in Pool B. By virtue of being a new team, San Diego Flipside wasn't invited to any premier Triple Crown Tour events and have yet to play any team east of the Rockies. In contrast, this has been quite a busy season for the Toronto 6ixers. Not only did the team play at WUCC, they also competed in two TCT events, giving them games against much of the field at Nationals. The uncertainty factor has been cranked up to an 11. It's not just the top 2 seeds that are adding to the unpredictability of the pool. This is Washington DC Grit's first appearance at the big dance. The team has had a very prolific season by their standards, but somehow have missed playing all the teams in Pool B, too. San Francisco Nightlock rounds out the pool as the most dangerous 4th seed at the tournament, making this one of, if not the, most exciting group of teams in the division.

San Diego Flipside
Seeding: Overall No. 2, B1
Power Ranking: #2
Regional Finish: Southwest 2
Overall 2022 Record: 23-4
Against the Nationals Field: 6-4
Against the Pool: 2-0 vs. Nightlock
San Diego Flipside has the distinction of being the first women's team to earn a top seed at Nationals as a first year program in over two decades. Not only that, they've done it in convincing fashion, beating established programs like Schwa, Riot, and Molly Brown on their way to Nationals. Over the course of three regular season tournaments, the team has only had close games with Fury, Traffic, and Molly Brown. Despite a 23-4 record, they've only lost to one team: the team up the California coast. Had they not played Fury four times this year, the team could have conceivably been the #1 seed.
Despite their regular season success, the team is now out of the frying pan and into the fire. Nationals doesn't provide any room for error, and the team's schedule has not put them up against many of the teams they'll have to beat to make it to semis — or even just to get out of their pool. It's a two-sided coin for San Diego: their lack of experience as a team has meant their opponents don't know what to expect, but it also means they haven't had the experience logged against these elite teams. "We are really looking forward to playing all the other top teams, starting with 6ixers," said captain Kaela Helton, adding later, "most of our players have never played teams like Brute or Phoenix in their careers, so the fact we will get those opportunities for the first time at Nationals is pretty exciting."
The inexperience on the big stage may not hold back this Flipside team, though. When their chips have been on the table, Flipside's had a winning hand more often than not. As Helton notes, their win over Molly Brown at BAT made a compelling case for their legitimacy: "Most of our players had never even played against let alone beat an out of region top 4 team. That game made a lot of the younger players truly realize what leadership had been saying for months, that we are able to compete at that level."
San Diego does feature a number of talented youngsters, which could be both a help and hindrance. 13 players on their team have never been to Club Nationals, unheard of for a top-seeded team. Still, many of those younger players are college ultimate heroes. The team is graced with the likes of Elsa Winslow, Camille Wilson, and budding superstar Ava Hanna, all of whom had a special commendation from their captain.
While there's still a lot to be shown for Flipside, their success will depend on scheme and system over individual talent. Yes, the roster features Kaela Helton, Dena Elimelech, and Kristen Pojunis, but it's built off the back of a well-oiled offense that's been adapted from a UCSD system that led the college program to a national title. Who's to say it can't translate to the club season?
"That fast paced aggressive UCSD style is definitely a big part of our foundation but we have also been able to adjust to best support our roster potential," said Helton. "I think we have created a good hybrid to take it to the club level."
Coming to Nationals, Flipside bring just as many questions as they do answers. They're attempting to do what no other team has done before in their quest to win it all. Based on the talent and results we've seen so far, getting out of the pool won't be a problem, but getting to the finals is quite an ask. For better or worse, we'll know where the coin lands on Flipside this weekend.
Likely Ceiling: Finals
Likely Floor: Quarterfinals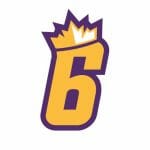 Toronto 6ixers
Seeding: Overall No. 7, B2
Power Ranking: #7
Regional Finish: Northeast 2
Overall 2022 Record: 13-4
Against the Nationals Field: 4-4
Against the Pool: N/A
For a team based out of Canada, the Toronto 6ixers sure have spent a lot of time in the US this year. Between WUCC, Elite-Select Challenge, Pro Champs, and Northeast Regionals, this team is among the most battle-tested teams coming into Nationals —a direct contrast to the team seeded above them. They'll need to leverage all that experience to conquer Pool B, as the consequences get pretty dire in quarters for the team that gets the second seed (spoiler alert, they'll play Fury barring a shock pool A upset).
Save that for later, though: right now, the 6ixers stock is skyrocketing. Toronto put themselves on everyone's radar in 2019 when they made it to the national final against Brute Squad, and while COVID kept them from attending in 2021, they stand every chance of making it to the final again this year if they can match their standard of play from three years ago.
Part of what makes Toronto so dangerous is their defense. As head coach Carla DiFilippo puts it, "Our scrappy D-line is what sets us apart. They go out there and apply pressure every single time they're on the field, and they can pull out seemingly dozens of different defenses flawlessly in a way that keeps the other team's O-line guessing every time the pull goes up." This has proven true in many games they've played, including a comeback against Scandal at Pro Champs where the team was trailing 9-4 only to come storming back, leading to Scandal barely scraping together a universe point victory. Meron points to this game as a defining moment for her team, something that they can carry as a sign of how they can play when they're locked in, but also a warning for opponents with what the team can do when motivated.
Motivation and resilience really are the calling card of this team. DiFilippo labeled 'determination' as a word the team can rally around, and it's gotten them through a brutally long season. It's also how their offense operates. Despite the presence of some big throwers, the team mostly grinds out under cuts and use their capable handlers to move the disc to the break side. So while Britt Dos Santos and Lauren Kimura might be their most recognizable stars, it's players like Reve Chan and Tiff Zhang that keep their offense clicking. Even on defense, DiFilippo highlighted Rachel Cooc and Sara Mar as two selfless players who can get the offense going after the turn.
Ultimately, it's going to take a full team effort to get the team out of their pool. With Flipside looming large and the chip-on-their-shoulder Nightlock and Grit rounding out their Thursday afternoon competition, nothing will come easy.
For 6ixers fans, the good news is that they haven't fallen into the trap of taking it easy leading into the tournament. Rather than trying to double-peak for their tournaments this year, the team set their sights on Nationals. "We divided the season into three phases: Development, Fine Tuning, and High Performance," said DiFilippo. "Rather than challenging ourselves to peak multiple times, we've focused on changing our definition of what success means based on where we are in the season and which phase we're in. Earlier on, this meant a focus on individual player growth. As we've progressed, the focus has slowly shifted to our overall team performance in big situations, with the goal of peaking at Nationals."
Likely Ceiling: Finals
Likely Floor: Quarters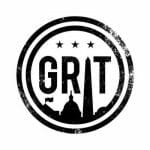 Washington DC Grit
Seeding: Overall No. 11, B3
Power Ranking: #10
Regional Finish: Mid-Atlantic 2
Overall 2022 Record: 18-4
Against the Nationals Field: 2-4
Against the Pool: N/A
It's rare that we get the chance to see a team arrive at their first Nationals, even more so for two such teams landing together in one pool. Washington DC Grit are trying to go a step further and also qualify for the bracket. This won't be an easy feat, as there aren't any free wins in the pool, but Grit's already proven they're capable of taking care of business after earning a bid for their region and claiming it with ease.
For them to get past Nightlock, and perhaps surprise San Diego or Toronto, Grit will have to rely on their chemistry as a team. They're cultivated more than a few unique traditions, including a laminated cheer book and a stuffed Gritty mascot, that have helped build a unique culture that sets them apart. That team ethos helps give the team a real identity to build around, even if it's not entirely self-serious. When asked about their strengths as a team, the captains happily responded with: "phenomenal chemistry because we are smol."
Regardless of how "smol" the team might feel, they have an oversized commitment to their system. No one player dominates the field or takes an oversized role. Instead, the team is process-oriented, distributing evenly between all players as they work the disc downfield. For opponents trying to gameplan for them, this provides no easy targets for matchups or defensive schemes, which is exactly what the team wants. "The fact that we don't rely on stars speaks to the depth of the team and the value of each player," said the captains. "We acknowledge this makes us harder to write about, but it is a strength of our program."
It's not just their depth that makes it hard to prepare for Grit — they're also new enough that there isn't a lot of knowledge around the team or their players. The roster features 14 players who are attending their first Nationals, including two of their captains.
If Grit's process goals do lead them towards the bracket, they'll have to get past Nightlock, which is a much anticipated game for the team as the San Francisco roster features three former Grit players. With no guarantees in Pool B, the matchup between these two teams has just as many implications as the game between the top two seeds.
Likely Ceiling: Prequarters
Likely Floor: Out on Day One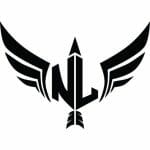 San Francisco Nightlock
Seeding: Overall No. 14, B4
Power Ranking: #12
Regional Finish: Southwest 3
Overall 2022 Record: 13-10
Against the Nationals Field: 0-9
Against the Pool: 0-2 vs. Flipside
At a first glance, this has not been the strongest of San Francisco Nightlock's seasons as a team. Heading into Nationals 0-9 against the field is not a good sign, and it would be hard to see them as anything other than the 4th seed in their pool. That's just the first glance, though.
Look a little harder and you'll see that their losses have only been to some of the best teams on the west coast. Nightlock has been done the disservice of competing in a region with both Flipside and Fury — put those losses into perspective and you're looking at a very dangerous 4th seed for a pool, certainly one that isn't going to give up any game for free.
There's a good case to be made that Nightlock will look sharper at Nationals than they did during the regular season. For a start, their Regionals loss to Flipside was a lot closer than anyone in San Diego wants to admit. 15-12 is a lot closer to a pyrrhic victory than an emphatic one, but it also indicates something that the Nightlock leadership agree on: the team is peaking at the right time. "The most exciting thing about our pool is that our team has not reached its potential yet," said the captains, "and we're hoping to showcase that at Nationals."
The captains were also quick to stress their excitement for showing how their work throughout the season will culminate at Nationals, especially after seemingly being underseeded according to projections. They've got their sights set on playing Grit, also citing the connection the two teams have.
As a team, Nightlock has had to adapt to a loss of some core players from their roster this year, but it's opened up opportunities for many young stars to grow into major roles. Rachel Chang has been a welcome addition to the team, as has Audrey Sheehy. In general, though, Nightlock is an unselfish team that likes to use their athletic cutters to keep the disc moving. Stagnation is more of an enemy to the team than most defenses, and they're leaning into the decision to focus on their own play rather than trying to predict their opponents.
"At Worlds, we found that knowing less about our opponents allowed us to focus more on our own skill and our superpowers," said the captains.
Being comfortable with their system and communicating after a turn has been a focus for Nightlock, which will serve them well at Nationals. While they've had trouble righting the ship after having a few breaks go against them, they have all the pieces to go out and get breaks of their own, and their offense is by far the best of any 4th seed. If they can maintain focus, they have every chance of being that sneaky 4th seed that beats their seeding and makes the bracket.
Likely Ceiling: Quarters
Likely Floor: Out on Day One