YCCs has been held in Minnesota since its inception.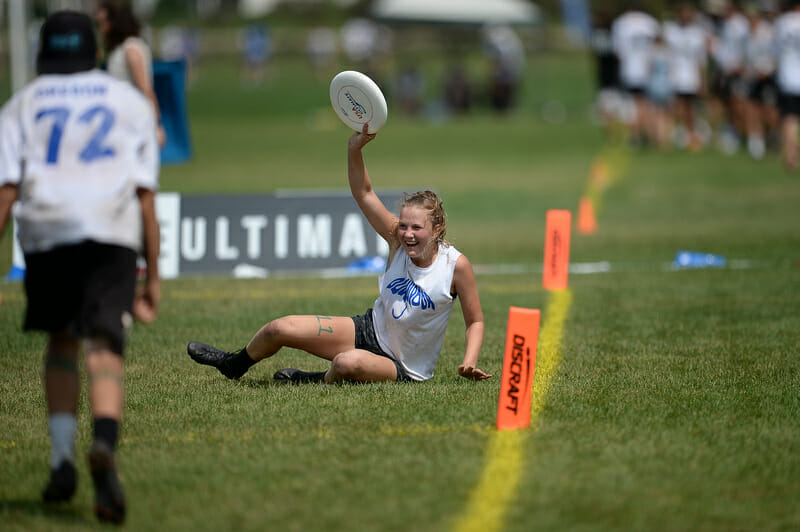 For the first time since the event's inception, the Youth Club Championships won't be held in Minnesota next year.
USA Ultimate announced that the 2023 US Open, which includes YCCs, will be held in Aurora, Colorado, just outside of Denver, ending a contract with the National Sports Center in Blaine, Minnesota, a year early.
"There was an opportunity to bring the event to Colorado and host it with [Altitude Youth Ultimate] and Colorado Ultimate, so we took advantage of that opportunity," said USAU Managing Director of Marketing Andy Lee.
Aurora has played host to many high-profile USAU events in recent years. Both the Pro-Elite Challenge and Masters Championships have been at the Aurora Sports Park in six of the last seven seasons. "AYU has hosted many large and prestigious tournaments for more than five years, including Colorado Cup, Masters Nationals, and the Pro Championships," said AYU Operations Manager Christian Gentry in a statement. "We strive to create the highest quality tournaments for all of our participants and we're very excited to have the opportunity to host the U.S. Open and bring together our fantastic community in support of the highest level of ultimate for both youth and adults."
The announcement still came as a surprise: USAU had committed to the National Sports Center in Blaine for four years starting in 2020. Minnesota Ultimate was already beginning to plan for the 2023 US Open: the organization did not find out that the US Open would not be returning to Blaine until USAU posted the news to its website last week.
"We were contracted with the NSC through 2023 to host the event, but that changed," said Lee. "So that agreement was over as the end of 2022."
Notably, Minnesota Ultimate dropped its affiliate status and ended its state-based organization with USA Ultimate last year after being a poster child for the programs for years. In 2019, Minnesota began to push back on USAU's revenue model for the programs, which send a small percentage of USAU member dollars from Minnesota members back to the state. Discussions around possible changes to the programs fizzled out, and Minnesota deaffiliated from USAU; many other large local disc organizations also eschew a direct partnership with USA Ultimate.
Lee said that there were a "variety of reasons" that USAU pulled the event from Blaine, one of which was Minnesota's decision to drop its affiliate status. "Anytime we can support a state organization and a local affiliate like AYU, we try to take advantage of that," he said.
"Overall, it's disappointing," said Minnesota Ultimate Executive Director Jake McKean, adding, "They decided to move an event and ignore issues instead."
The US Open heading to Aurora marks a return of the event to its inaugural home in Colorado back in 2012. The event's importance has grown in the last 10 years, attracting some of the top international clubs in select years and typically playing host to many of the US's best. Lee said that USAU is excited to have the event back in Colorado. "[AYU] has a long history of organizing really well-run events in a place that people enjoy going," he said.
For next year, the event will continue as a combined event with the adult club teams playing alongside the youth club ones. That is still subject to change in the future, but "the lion's share of the feedback has been positive" since the merger of the two tournaments, said Lee.
The 2023 US Open will be held August 4-7, with the adult competition taking place Aug. 4-6 and YCCs running from Aug. 5-7, matching the staggered schedule of the events that has been in place since the events merged in 2017.