We preview teams #6-15 in our Power Rankings heading into the 2023 college season.


Ultiworld's College Power Rankings, presented by the National Ultimate Training Camp!
We are excited to present the 2023 preseason College Power Rankings! As we head into a new season, we've looked at past performance, roster changes, preseason results, and more to figure out how we think the team could stack up this season. Take a look at our first rankings set of the spring college season and read up about each Top 25 team.
We will be counting down our rankings in three parts:
The #25 to #16
The #15 to #6
The Top 5
---
D-I Women's
6. Tufts Ewo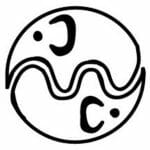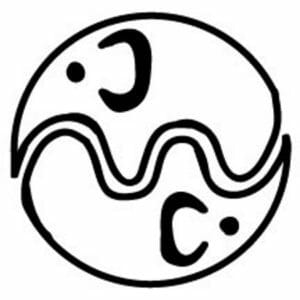 2022 Finish: #7 in Power Rankings, T-5th at Nationals, 23-8 record
While the roster itself has plenty of changeover, the biggest names are almost all back: Ostrowski, Schwartz, Goss, and Helling all return. Schwartz leads a sophomore class that could make huge strides, with Emily Kemp having a breakout at Nationals and a strong 2022 from Ariel Felcan. Dorothy Dimascio-Donahue could be a name to know come season's end. This is a balanced crew with elite college and club experience aplenty with a strong program behind it.
– Keith Raynor
7. Washington Element

2022 Finish: #5 in Power Rankings, T-5th at Nationals, 21-6 record
Abby Hecko and Element are back amongst the contenders once again this year, the 2021 POTY and 2023 U24 selection returning alongside fellow standout Sophia Palmer. The losses of Ikran Elmi and 2022 Callahan finalist Steph Phillips are offset by the additions of a potent rookie class that includes Anna Cauchy and Anna Pettis among others, setting up Washington to have yet another successful season.
– Jenna Weiner
8. Carleton Syzygy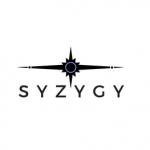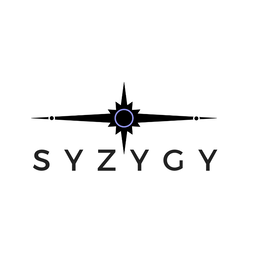 2022 Finish: #3 in Power Rankings, T-3rd at Nationals, 23-3 record
As has been the case for years, it's a matter of stars stepping up in place of stars for Syzygy, and such is the case again in 2023. Gone are Carly Campana, Kate Lanier, and Lauren Yamasaki-Liske, but still here are 2023 U24'ers Tori Gray and Alyssa Ehrhardt, Mia Beeman-Weber of the 2022 U20 team, and key contributors Emma Chin and Aria Kischner. It's the same as it ever was for Carleton, and they'll be heavy favorites to make Nationals out of the North Central for an incredible 32nd time in program history.
– Jenna Weiner
9. Stanford Superfly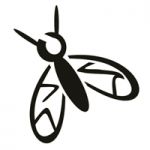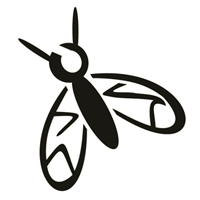 2022 Finish: #10 in Power Rankings, T-9th at Nationals, 23-10 record
The division's best coaches? Check, with Robin Davis, Jamie Nuwer, and Shayla Harris all returning as the 2022 Coaches of the Year. A star U24 selection? Superfly's got it in Hannah Huddleston, the do-it-all standout able to step up big on both sides of the disc when called upon for Stanford. Returning to Nationals for a second straight season? Certainly on the table for the resurgent Southwest stalwarts.
– Jenna Weiner
10. BYU CHI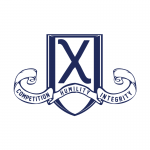 2022 Finish: #12 in Power Rankings, 11-5 record
BYU have been on an upward trajectory for years, and while they haven't quite secured a spot in the penthouse, this could be the season they establish themselves as elevated tenants. Kate Barry could be a star, but Maddi Robinson, Lauren Dobson1 and the other returners get a healthy injection of support from a very strong rookie group. That should help get over losses like Sailor Ong.
– Keith Raynor
11. Oregon Fugue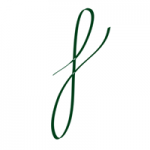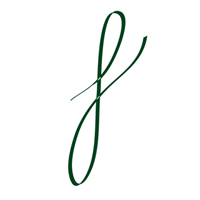 2022 Finish: #15 in Power Rankings, 3rd at Northwest Regionals, 12-13 record
No need to beat around the bush: the ballyhooed additions to the Oregon roster provide the impetus to rocket them up the board. Trout Weybright, Zoey Hughes, and Syris Linkfield are all top flight recruits, and there are potentially more solid reinforcements. They'll jump in with a solid group that was first out in the Northwest last year, with the returners led by fifth year Ava Jones and an undersung sophomore class. They'll have their work cut out for them in what could be the best region in the country this season.
– Keith Raynor
12. UC San Diego Dragon Coalition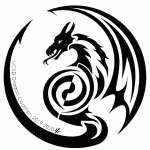 2022 Finish: #8 in Power Rankings, T-9th at Nationals, 26-11 record
It's the Abbi Shilts show in San Diego this season. The 2022 Catch of the Year winner and 2023 U24 selection will have to carry a heavy load for D.Co as the star returner, and will be without the help of fellow U24er Ava Hanna this time around. However, Shilts does have the support of an incoming rookie class that includes the likes of Liana Kitchel and Josie O'Toole who have made an immediate impact for UCSD. They may have lost one of their superstars from last season's success, but with a singular talent like Shilts D.Co should remain contenders even in the nation's deepest region.
– Jenna Weiner
13. Northeastern Valkyries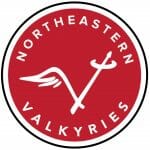 2022 Finish: #20 in Power Rankings, T-17th at Nationals, 15-12 record
While Northeastern survived a hellishly windy Regionals in the toughest region in the country in 2022, they were unable to bring home great results from Nationals. The school of hard knocks may have toughened them up for this year's run, which will happen without leader Duschia Bodet or handler Jasmine Der. But they do get Elise Freedman back from injury, after an excellent WJUC performance for Team USA, who should form a productive connection with star slinger Clara Stewart. It may be what the Valks get from players like Elyse Hall, Lucy Jin, Britney DeRoehn, and Johanna Guarin that defines how prominent their position in the national scene will be.
– Keith Raynor
14. Virginia Hydra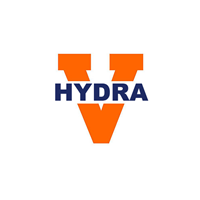 2022 Finish: #19 in Power Rankings, T-15th, 30-16 record
Virginia lived up to relatively high expectations in the fall by reaching the final at Blue Ridge Finale. Those favorable projections are due to their success in recent seasons, their lasting success over a decade, but also some of the exciting names on their roster. Kira Flores has been one of the best players in the AC for two seasons, and she's joined by U20 Team USA star Sydney Mannion. Along with Annabel Tripodi, Aviva Kosto, and the rest of the Hydra gang, Virginia's consistent quality should remain high.
– Keith Raynor
15. California Pie Queens

2022 Finish: #22 in Power Rankings, 6th at Southwest Regionals, 11-16 record
Despite being second out in the Southwest in 2022, California move up to start 2023 by virtue of their impressive returning core. Robin Anthony-Petersen and Betsy Siegal will power the Pie Queens offense forward, both with takeover ability that California will need in their numerous tight games out west. In a likely several-bid Southwest region, the Pie Queens could make their first Nationals appearance since 2017 this season.
– Jenna Weiner
D-I Men's
6. Georgia Jojah

2022 Finish: #7 in Power Rankings, T-5th at Nationals, 25-10 record
Jojah lost a lot of talent at the end of the 2022 season – so they're due for a drop-off, right? Eh, we're not so sure. They still have one of the strongest senior classes in the country, led by U24 selections Adam Miller and Aidan Downey. What remains to be seen – and what will determine the course of their spring – is how well some of last season's depth pieces can step into feature roles.
– Edward Stephens
7. Cal Poly SLO SLOCORE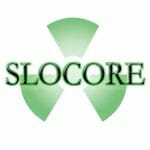 2022 Finish: #6 in Power Rankings, T-5th at Nationals, 31-7 record
The return of Calvin Brown will of course draw the most headlines for a SLO team looking to earn its way past the quarterfinal round for the first time since Brown's rookie season, but SLO is a top-to-bottom talented team. Alex Nelson, Anton Orme, Seamus Robinson, and Garrett Bush have all spent recent time playing on club teams that regularly make Nationals. That's before even mentioning the intelligent defenders like Kyle Lew, Keaton Orser, and Sander Fogarty who help make SLO's defense among the stingiest in the division. Losses like KJ Koo and coach Cody Mills will hurt, but in a division that cycles talent, SLO has plenty to remain comfortably in the top 10.
– Alex Rubin
8. Minnesota Grey Duck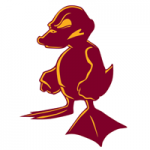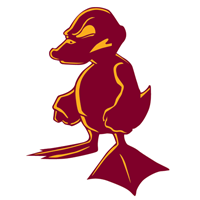 2022 Finish: #9 in Power Rankings, T-5th at Nationals, 15-10 record
Minnesota have become one of the most consistent teams in the nation over the past several seasons, and it's hard to see that changing in 2023. Paul Krenik and Sebastian Brauer are rocks, and the program continues to see a healthy trickle of talent flow in through guys like Max Dehlin of the U20 National team working their way up the depth chart. If they can get both the offense and defense going at the same time, they could be a significant threat.
– Patrick Stegemoeller
9. NC State Alpha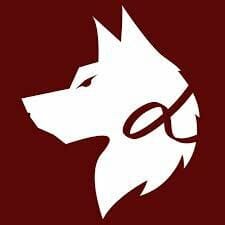 2022 Finish: #14 in Power Rankings, T-15th at Nationals, 27-18 record
Alpha have been consistently hovering around the top-10 for a few seasons, and all indications are that they will continue to do so. The upside depends on just how big a leap Sean Wiles, Suhas Madiraju, Cooper Williams and a few others take, but the depth and coaching point to a very high floor. High impact rookies like Henry Kennedy help ensure that the pack still has plenty of legs.
– Edward Stephens
2022 Finish: #12 in Power Rankings, T-13th at Nationals, 19-4 record
After a complete collapse at Nationals last year, Sundodgers are surely hungry for redemption. A strong Sockeye contingent in Tony Venneri, Jack Brown, and Assaf Golan should be able to compensate for the loss of Manny Eckert, Lucas Chen, and Justin Ting. They also added Nick Stuart and Matt Rehder to the coaching staff which will help address the discipline and system issues that plagued them last season.
– Jake Thorne
11. Texas TUFF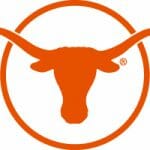 2022 Finish: #15 in Power Rankings, T-9th at Nationals, 22-14 record
Expect the same bold and high-variance playstyle that has characterized Texas ultimate forever. Matt Chambers, Aaron Barcio, Xavier Fuzat, Zach Slayton, and John Clyde are all really nice pieces that give TUFF quarters-upside at Nationals, with athleticism and deep throwing ability. The team has lacked stability in play, so the leadership will need to buckle down and their top throwers will need to choose shots wisely to break through, but their ability to get hot could make them a thorn in even championship contenders' sides.
– Jake Thorne and Keith Raynor
12. BYU CHI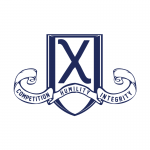 2022 Finish: #3 in Power Rankings, 15-0 record
BYU will likely take a step back this season with the departures of program stalwarts Jordan Kerr and Joe Merrill and coach Bryce Merrill. But a step back for BYU still has them competing against the top teams in the country and probably earning a few deserved wins. Jacob Miller (one of three Millers on the roster) is back for his fifth season to pair with AUDL breakout star Chad Yorgason (one of three Yorgasons on the roster). Porter Oyler returns after a standout rookie season, and Jensen Wells' continued growth as a handler will be needed to fill a major throwing void on a team filled with raw athletes. BYU has too much transition to keep their recent spot locked up in the top 5, but they could move up there by the end of the season.
– Alex Rubin
13. Carleton CUT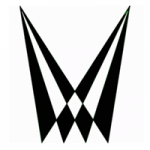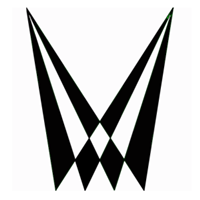 2022 Finish: #23 in Power Rankings, 3rd at North Central Regionals, 13-14 record
When is the last time CUT entered a season this under the radar? A meltdown at North Central Regionals last May belies the talent Carleton is bringing to bear in 2023 – they lose few significant pieces in their graduating class and add perhaps the top recruit in the country, Declan Miller. There was a sense last season that CUT needed to turn the keys over to their younger players and let them cook. This year, we'll see all of that exciting talent highlighted in key roles on the team and get a sense of how good they really are.
– Patrick Stegemoeller
2022 Finish: #11 in Power Rankings, T-5th at New England Regionals, 14-4 record
Would we view this UMass team differently if USAU implemented a normal regular season last year? The Northeast got stuck with only two bids despite upwards of five legit Nationals-caliber teams, and UMass were one of the odd teams out despite a very promising regular season. Losing Orion Cable unquestionably impacts their ceiling, but with dynamic talent coming through the program from all over the Northeast this should be a team with aspirations of getting into a quarterfinal at Nationals.
– Patrick Stegemoeller
15. UCLA Smaug

2022 Finish: Unranked in Power Rankings, 3rd at Southwest Regionals, 20-15 record
This is an ambitious ranking for a team that finished outside of the Top 25, but hear me out. Little to no roster turnover means a lot of the strong veteran support personnel are back to surround a premier offensive piece in Riley Kirkman-Davis. Additionally, Smaug adds an excellent freshmen duo in WJUC Loic Billaut and YCC breakout lefty handler Luca Adams.
– Jake Thorne
---
née Hall. ↩