9 bids are on the line this weekend!

Ultiworld's coverage of the 2023 college ultimate season are presented by Spin Ultimate; all opinions are those of the author(s). Find out how Spin can get you, and your team, looking your best this season.
There are few more exciting portions of the ultimate calendar than spring College Regionals. For some, these events will be the culmination of a season — or even college career — while for others it's just another step on their path toward the College Championships over Memorial Day weekend. Count on plenty of dramatic action and unexpected results along the way as every team fights to ensure they fall into the latter group.
Five regions will take to the fields this weekend across the country to decide their representatives heading to Ohio. We've got you covered on the storylines to watch, the expected contender tiers, and players who could make a difference in ending or extending their team's seasons!
Metro East
Score Reporter
Location: Batavia, NY
Number of Bids: 1
Excitement Level: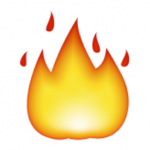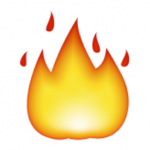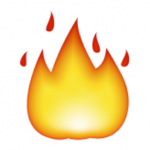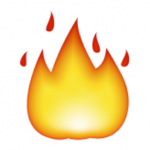 Major Storylines
One of the joys of college ultimate is the sheer madcap unpredictability of it. Every year, two or three teams you'd never have thought of as being on the National stage come out of the woodwork to crash the College Championships. And nowhere is this unpredictability more of a staple than in the lowly Metro East. In keeping with time-honored tradition, most of the region's teams completely dodged high-level tournament play, and the highest national ranking in the group is not even in the top 50 – Rutgers Machine, ranked #51.1 Between the failure of any one team to establish themselves at the head of the pack and a weather forecast for the tournament that can only be described as 'what-else-would-you-expect-in-April-halfway-between-Buffalo-and-Rochester?' there is simply no way to say with any certainty who is likely to qualify.
If history is to be any guide, the answer can only be one of three teams: Rutgers, Cornell Buds, and UConn Huskies. The three programs have taken the last 11 Regional titles between them, including one each in the last three years in a kind of long-form 'Circle of Suck'2 – Rutgers over UConn in the 2019 final, Cornell over Rutgers in 2021, and UConn over Cornell last year. Or we may be entering a new era. While Rutgers has remained at the front of the Regional pecking order, the other two have slipped, opening the door for the likes of Princeton Clockwork and RIT Spudheads, who have had some success in 2023.
Even with some regular season clarity, Conferences results muddled the picture. Princeton couldn't muster enough firepower to take down Rutgers – which is not a capital offense – but they also dropped tight games to Columbia Uptown Local and NYU Purple Haze. Meanwhile Cornell fell in the Western NY Conference final to a Waterloo Warriors team who did not even accept the bid to Regionals. The upshot? We know absolutely nothing – and that sets up what is likely to be a thrilling fight for the ticket to Cincinnati.
North Central
Score Reporter
Location: Madison, WI
Number of Bids: 2
Excitement Level: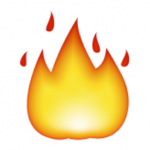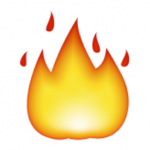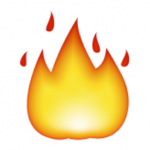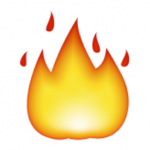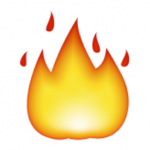 Major Storylines
The #21 Wisconsin Hodags have made Nationals for 20-something consecutive years, the longest such streak in the country. The three-time college champions have occasionally won the region or earned their own strength-bid, but they've become known in recent years for knocking out a favorite in the game-to-go. It seems they'll have to take that route once again this season if the streak is to continue with just two bids available and both Minnesota and Carleton looking stronger than the Hodags this season. Wisconsin has been here before and is likely relishing the opportunity to play spoiler once again.
What if I told you that the vaunted four-time national champion #15 Carleton CUT team has not won a game at the USA Ultimate College Championships in about five years? Since the 2018 quarterfinals, CUT has missed Nationals twice (2019, 2022), had a season canceled due to COVID (2020), and was forced to pull out of pool play due to an in-team COVID outbreak (2021). Not a single player remains from that 2018 team, though, and maybe the bad juju from their upset loss in the semifinal that year is finally gone. Led by star rookie Declan Miller, CUT has the goods to take the regional crown, as the team demonstrated by knocking off presumed favorite Minnesota at Conferences.
It's widely assumed that if Wisconsin is to pull off the upset and earn a trip to the College Championships that it would come at the expense of Carleton CUT…the same CUT team that just beat #13 Minnesota 15-10 to win the Northwoods Conference. Minnesota is about as solid as they come and that loss comes as a surprise, but there's no guarantee that they can win the close games that matter most – Wisconsin could come up with a great game against either Northwoods favorite.
Grey Duck has played a challenging schedule this season, balancing losses to UMass, UNC, Pitt, Brown, Texas, and Oregon with wins over likely Nationals teams in Vermont, Georgia, UCLA, and NC State…and, of course, Wisconsin. Paul Krenik, Ian McCosky, Anthony Jirele, and rookie Max Dehlin keep the offense humming along nicely. Like last season, the Minnesota defense seems to lack some punch. Minnesota's penchant for losing close games speaks to an offense that can keep putting in holds but a defense that can't earn breaks back even if the offense surrenders just one or two each game. If CUT or Wisconsin jumps out to an early lead, Minnesota may need to rely on crossing over its stars to make it out of the region.
Northwest
Score Reporter
Location: Salt Lake City, UT
Number of Bids: 3
Excitement Level: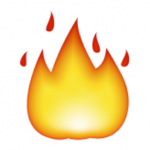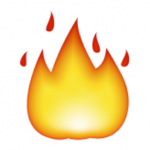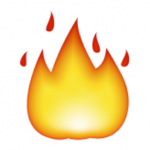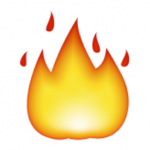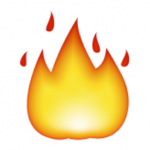 Major Storylines
Where to begin with the Northwest? With no clear separator in the regular season, Washington Sundodgers, Oregon Ego, and British Columbia Thunderbirds are all in a flat tier above the rest. These Northwest power schools all had rather disappointing seasons given their talent and pedigree. The teams a tier below — Oregon State, Victoria, and Utah State — all present interesting challenges that will make for a contentious and drama-filled weekend.
Oregon passed the eye test early on in the season with an embarrassment of offensive riches. Itay Chang is having an excellent campaign leading the O-line and crossing over to defense to get breaks. Chander Boyd-Fliegel has also been dynamic as a power thrower and receiver who makes offense look easy. They beat Colorado to win the Presidents' Day Invite but have not been able to get up to that level consistently since, with some frustratingly low energy performances at Stanford and Easterns. They've got the most talent in the region but could choke if they do not respect their competitors.
Washington has had a tumultuous season thus far. Losing captain Assaf Golan to a season ending knee injury and Tony Venneri's not being fully present has taken its toll on the upside of this team. When they are on, they are characterized by their polished offense. Jack Brown, Jasper Dean, Max Ramstad, and Martin Le have all been fantastic in their own right. Their offense will perform, but it'll be the growth – or stagnation – of the D-line that'll determine their fate at Regionals.
UBC's trajectory has been encouraging. Similar to Oregon, they are loaded with talent. Devon Bringeland-Powell has been solid all season as a hybrid, but in the games I've seen the UBC offense flows better when he is assertive and around the disc frequently. Abeer Lamba has been whipping dot pulls and is an aggressive shooter when the D-line forces a turnover. Given recent results, UBC might even be the favorite to take the first bid.
Oregon State Beavers have enough talent to get wins on the best teams in the field. Felix Moren and Ben Thoennes are artists with the disc and throw jaw dropping shots every game. If these two are hitting, they could make a deep run.
Utah State Scotsmen fans, get ready to rise up because Ben Hoffman is back from injury for the postseason. Hoffman put up the most goals at Nationals last year as a freshman and will be a massive boost for this team's potential to defend their Northwest Regional title. I do not expect him to be 100%, but any contribution from a player as talented as Hoffman will go a long way.
It'd be surprising to see Victoria Vikes make their way through the gauntlet of more talented teams in the Northwest but it's not outside the range of possible outcomes. Justin Pettenuzzo and Richard McLeod are great but it isn't clear the supporting pieces on the roster are strong enough to get it done.
South Central
Score Reporter
Location: Tulsa, OK
Number of Bids: 2
Excitement Level: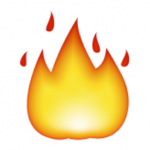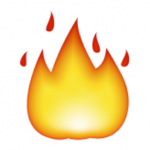 Major Storylines
After last year's shambolic bid allocation – where a third bid was functionally stolen from New England and ended up in the eager hands of Washington University Contra – South Central Regionals will be back to regularly scheduled programming3. Colorado Mamabird and Texas TUFF are the clear favorites to claim this year's two bids.
Colorado has had the upper hand against Tuff dating back to 2018 when Texas came from the four seed to end what was at the time the longest active Nationals streak in college ultimate.4 This year, the gap has been tighter than what we have become accustomed to. Texas comes into the tournament ranked third in the country, ahead of Colorado who is a very respectable fifth. Colorado will still be the top seed at the tournament as they have a head-to-head win over Texas from Centex, but this generation of Mamabird players could be facing their stiffest competition in the first-place game yet.
Based on Texas' regular season, that should be a sure bet. Unfortunately for TUFF, they have run into a string of injuries to some top players in the past few weeks. The biggest loss is Matt Chambers, who tore his ACL in the Centex final against Colorado. We have seen players in the past produce miraculous results on a torn ACL (see: Gabe Hernandez for Stanford in 2018) so you cannot count out Chambers 100% from playing and contributing. That said, if he does play his impact will surely be limited relative to what he can do when healthy. Texas will need all the starpower they can muster to overcome an undeniably strong and deep Colorado team. Calvin Stoughton and Danny Landesman are the top dogs on Mamabird and have elite talents below them in the form of Conor Tabor, Levi Tapper, and freshman Ryan Shigley.
The one possible usurper is WashU Contra, who are solidly the third-best team in the region. WashU has even more upside than they did last year, returning most of their roster from the Nationals run in 2022. With Texas not at full strength, WashU might just be able to steal the show from TUFF.
Southeast
Score Reporter
Location: Tallahassee, FL
Number of Bids: 1
Excitement Level: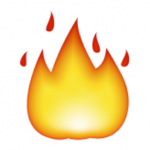 Major Storylines
What a fall from grace for the Southeast. Not too far removed from a three-bid year, this year's obvious nationals contender to take the sole bid (Georgia Jojah) was just 10-12 on the season heading into Conferences. While there are other good teams in the region, none feel like a major threat to knock off the 2021 finalists.
Jojah's season got off to a promising start at Florida Warm Up, where wins over Brown, Pitt, and Carleton mitigated a one-point loss to Minnesota. Per usual, Georgia flamed out at Smoky Mountain Invite; their only win was 15-6 over a Tennessee team that did not qualify for regionals, but only losing by 2 goals to UNC left room for optimism. Unlike previous seasons, Georgia could not right the ship at Easterns, falling to Tufts, SLO, Wisconsin, and Vermont to finish pool play winless. Though Jojah hasn't lost a game since, their competition hasn't exactly been tough. Aidan Downey and Adam Miller are still the axis upon which Jojah revolves. They'll be enough to get out of one of the country's weaker regions, but their time as a Top 5 team in the country may end up being short lived.
With just one bid to fight for, it's anybody's guess who will emerge from the chaotic nature of the regionals bracket to challenge Georgia. Auburn Aetos has historically been the next best team out of the Southeast. Their winless experiences at Smoky Mountain Invite and Easterns (including a 15-3 loss to Georgia) is not particularly encouraging, nor is their surprise Conferences loss to an unheralded Vanderbilt Armada squad.
Florida has performed admirably this season, posting an 18-8 overall record and recording key wins over competitive teams like Middlebury, Colorado State, and Virginia Tech. Michael Arbutine is the latest in a long line of Florida standouts with takeover potential and might be enough to drag them through to the final.
Emory Juice have challenged themselves this season, traveling to compete at the President's Day Invite and at Huck Finn. Walking highlight reel Justin Burnett helps keep Juice competitive…he's bound to come up with more than his fair share of 50/50 opportunities. Their February win over an ascending UC Santa Cruz team is aging nicely – though their 15-11 loss to Georgia at conferences may hint at the ceiling for Juice.
Lastly, we'd be remiss not to mention 2-seed Alabama-Huntsville Nightmares, who have not lost a game since January 29th and have taken home the Mardi Gras, College Huckfest, and Gulf Coast Conferences titles. Sound familiar? Huntsville Space Force used a similar formula to muscle their way to the 2022 Club Championships. All of that winning sure builds a lot of confidence, and their 13-8 win over Florida has aged nicely…but Florida is also the highest ranked team who they've played. It would not be surprising to see UAH make it to the title game, but pulling an upset once there would be one of the most shocking results the ultimate world has seen.
Exclusive for Subscribers: Breaking down each region's contenders into tiers and the players who will define each tournament…
---
Bonus Content for D-I College Men's Regionals 2023: Weekend 1 Preview is only available to Ultiworld Subscribers
Already have a subscription? Log in
Whether you visit Ultiworld for our reporting, our podcasts, or our video coverage, you can help us continue to provide high quality content with a subscription. By becoming a subscriber, not only do you receive benefits like bonus content and full article RSS feeds, you also help fund all of Ultiworld's coverage in general. We appreciate your support!