Aside from PoNY, Pool B is loaded with question marks.

Ultiworld's coverage of the 2023 Club National Championships is presented by Spin Ultimate; all opinions are those of the author(s). Find out how Spin can get you, and your team, looking your best this season.
Pool A Preview — Pool C Preview — Pool D Preview — Competition Schedule
At first glance, Pool B seems straightforward: a cakewalk for the title contenders, a smooth ride into the bracket for a legacy program, and a fierce battle to play into the bracket at the back end. Look again, though. The presumptive world-beaters (PoNY) show that they can be beaten. The newest kids on the block (RDU) have already shocked the favorites once in 2023. The perennial mystery team (Doublewide) have the widest range of potential outcomes in the division. And the second-newest kids on the block (Vault) proved only a year ago that they can bully their way into the bracket. We might be in for a wild ride yet.


New York PoNY
USAU Ranking: #2
Power Ranking: #2
Regional Finish: Northeast 1
Overall 2023 Record: 21-3
Against the Nationals Field: 11-3
Against the Pool: 1-0 vs. Doublewide, 0-1 vs. RD United, 1-0 vs. Vault
What is there left to write about this team that hasn't already been written? They have been fixtures at the top end of the division for the last four seasons – PoNY are the only team to have reached semis the last four years. That level of consistent excellence is exceedingly rare.1 At the same time, the expectations for this team aren't just to make it to semis again. They want a second championship to add to the mantle.
It's a tough ask, as illustrated by the way they have come up a little short every year since 2018. That said: this has all the earmarks of being the year. The team landed some major recruits (Ryan Osgar, Jack Williams), beefed up their already world-class defensive depth (Cam Wariner, Sean Mott), and are benefitting from internal development that is starting to yield best-in-career performances from players who were already star-level (John Randolph, Antoine Davis, Sam Little, Jibran Mieser). The defense is at least two-and-a-half rotations deep and replete with two-way berserkers. The relentless onslaught has made for the most smothering second-halves we've seen all year as opponents are simply worn down by the effort of trying to stay ahead of them for a full game.
And the offense? It's a potluck. Everyone brings their piece, and it all tastes great. You'll see set plays for one-throw deep looks, grindy-resets, cutter-driven sideline-to-sideline work, high-paced work in small spaces (like some of the iconic Medellin Revo sets), or dagger shots from midfield. "We definitely want to dictate the pace against our opponent, but that pace can be malleable," said Little. "We want to play offense kind of like New York City car traffic. Yes there are lights that in theory you should adhere to, red lights and green lights, but the reality is that everyone will respond to the person being the most aggressive on the road. So I think we do a really good job of letting individuals take the reins point to point."
So everything is great with PoNY, right? Well, probably. But even aside from the standard difficulties – namely Truck Stop, Chain, Machine, Ring, or the best effort from anyone else gunning for a title – there have been questions. The 15-7 loss to Truck at Pro Champs showed some pretty big cracks on offense, particularly in the reset space. Assuming they've ironed it out, there's still the question of whether they've had enough on-field time with everyone to head off any chemistry mistakes. They have missed major pieces at most of their events. And it remains to be seen whether two enormous offensive drivers, Sean Keegan and Jeff Babbitt, will be healthy enough to contribute at their fullest.
Likely Ceiling: National Champions
Likely Floor: Quarters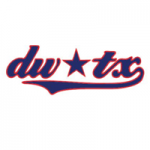 Austin Doublewide
USAU Ranking: #8
Power Ranking: #8
Regional Finish: South Central 1
Overall 2023 Record: 15-6
Against the Nationals Field: 4-6
Against the Pool: 0-1 vs. PoNY, 1-0 vs. RD United
If you know what to expect from Austin Doublewide at Nationals, please reach out. I have no idea. They could catch fire, hand PoNY a pool play loss, and incinerate a path deep into the bracket. Or they could catch fire and end up a smoldering wreck on Thursday while a pair of teams without even a quarter of their history move past them. Personally, I wouldn't be surprised either way.
Let's start with the cheery outlook. They have a brilliant and experienced offensive commander in Chase Cunningham, they lured back one of the ultimate downfield connective tissues in the game when they brought Abe Coffin into the fold once again, they have a hell's army of block-getting defenders (Matt Armour, Alec Wilson Holliday, Joey Wylie), and, frankly, they operate without giving a tinker's damn what anybody expects of them. The grind was instilled in them from an early age as a kind of Texas birthright.
"I like to attribute some of [our mentality] to the gauntlet of Texas youth sports. All of us grew up playing sports in Texas, and they get crazy-competitive crazy-early," said captain Noah Chambers. "The one thing you're always taught is 'Don't stop fighting until the end.'"
The other side of the coin, however, is that sometimes this team (at least to judge from past tournaments and past years) just don't have it like they should. The offense has found more than its fair share of potholes on the road. You can call it a turnover bug, you can call it regression, or you can call it a rough patch – but the bottom line is that for whole halves at a time they give up the disc far more than they should. They've let poolmates Vault get under their skin in the past, and that rash might flare up again on Thursday, to their detriment. PoNY overwhelmed them in the second half of a game at Pro Champs. RDU are still unseen enough at the top levels that they could present a game planning problem. None of these are necessarily dealbreakers, but it all feels kind of hazardous. In all likelihood, this is a team that will take a spot in quarters and give whomever they face there a titanic battle. But would it really faze you if they don't?
Likely Ceiling: Semis
Likely Floor: Out on Day One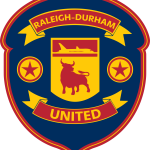 Raleigh Durham United
USAU Ranking: #12
Power Ranking: #15
Regional Finish: Southeast 3
Overall 2023 Record: 22-6
Against the Nationals Field: 1-5
Against the Pool: 1-0 vs. PoNY, 0-1 vs. Doublewide, 0-1 vs. Vault
Welcome to Nationals, RDU! This outcome has been on the agenda since the team's inception, and they finally made it a reality with some careful planning and a monomaniacal commitment to winning a third bid for the Southeast.
"We lost four times to Ring in the Series last year," explained captain Clint McSherry. "And we figured that if we could get ourselves a third bid and not have to fight against a Ring or a Chain, we could have a really good opportunity… And then throughout the course of the season, our goal in every game was point diff. Very literally, point diff. We said every point against every opponent matters, because if we want that third bid, we need every single point." Between squeezing every drop of juice from the point-fruit tree and making some difficult rostering decisions, they made it work.
Check and check. Now what? A taste of the bracket would be nice – but it isn't going to be easy. Yes, RDU handed PoNY a loss on the first day of the season. No, it probably isn't going to happen again. They'll have the games against Doublewide and Vault up on the bulletin board as bigger priorities. RDU have a lot of high-flyers on the team. Albert Yuan moves like Sonic the Hedgehog, Brett Matzuka has made a career out of pushing the pace in one direction while distracting the defense with the threat of going another direction, and youngster Tobias Brooks is only the spearhead of a bid-crazy downfield corps. The fundamentals are all there for an upset.
The experience? Not so much. Win or lose, this is going to be a major growth point for a squad who have been steering themselves toward just this sort of education for the last three years. What they do with what they learn here – again, regardless of outcome – is what will determine whether we see them in the same situation a year from now, just as hungry and perhaps a little wiser.
Likely Ceiling: Quarters
Likely Floor: Out on Day One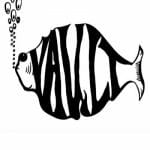 Virginia Vault
USAU Ranking: #15
Power Ranking: #11
Regional Finish: Mid-Atlantic 2
Overall 2023 Record: 14-9
Against the Nationals Field: 3-7
Against the Pool: 0-1 vs. PoNY, 1-0 vs. RD United
There are two ideas about Vault competing for supremacy in the eye of the casual fan. First, there is the clear talent that carried them to within a point of quarters at Nationals last year – with some impressive additions. Steven Wartinbee and Miles Grovic return to an offense that has added a sneaky-solid handler in Elliott Rosenberg. Cam Barnhardt and Brandon Lamberty (to name just one prominent pair of D-line wreckers) have welcomed the well-documented athleticism of Joe Merrill to the fold for the 2023 campaign.
"The team from last year to this year has improved so much in terms of the talent we've brought on. And also just chemistry and knowing our sets, and buy-in to leadership and strategy," said coach Joe Dweck.
If the roster weren't argument enough, the team's results push it across the line. There was, of course, the massive win over Revolver in pool play last year as an opening statement. Then there is the team's continued dominance over lower-order clubs. And playing close with Bravo, PoNY, and Ring as late as September of this season is the final level of reinforcement. There's no arguing with it: this is a Nationals team, through and through.
And yet.
What kind of a team will they be on the ground in San Diego? Regardless of the difficult conditions, the rough ride through Regionals – having to fend off Garden State at the end after losing to them once on Saturday – is worrying. So was the goose-egg-shaped number of victories they took back home from their first run at Pro Champs. They belong at Nationals, yes, but they have not definitively shown that they have what it takes to win important games once play begins.
Vault are used to the doubt, though.2 One might even say they thrive with a chip on their shoulders. Of course, if they knock off RDU and Doublewide – both well within their ability – they might have trouble finding any more doubt to feed on.
Likely Ceiling: Quarters
Likely Floor: Out on Day 1
---
See: Sockeye's tumble from 2019 champions to not qualifying for the tournament. ↩

Specifically, they are used to haters like me casting aspersions in these pool previews. ↩