Phoenix, Flipside, Nemesis, and Nightlock

Ultiworld's coverage of the 2023 Club National Championships is presented by Spin Ultimate; all opinions are those of the author(s). Find out how Spin can get you, and your team, looking your best this season.
Pool A Preview — Pool C Preview — Pool D Preview — Competition Schedule
At first glance, this top top heavy pool seems poised to go according to seed, but there's plenty of opportunity for chaos. The last time Phoenix played Flipside, it came down to a single break, and Nemesis vs. Nightlock has always been a close contest. Even if things end up going according to seed, Pool B will be one to watch.

Raleigh Phoenix
USAU Ranking: #2
Power Ranking: #1
Regional Finish: Southeast 1
Overall 2023 Record: 18-1
Against the Nationals Field: 8-1
Against the Pool: 1-0 vs. Nemesis
In 2021, Phoenix came one point shy of making the final at Nationals, declaring to the rest of the division with their on-field performance that they 'got next'. After a rocky 2022 season that saw them lose the 2021 POTY all season and a quarterfinals exit that was marred by a miscommunication between the observers and the coaches on the cap situation, Raleigh are back to make good on their promise.
There's an argument to be made that Phoenix coming in as the second overall seed at the tournament is an insult. This is a roster that lost only a single game all season and avenged their loss to Scandal – the tournament's top seed – in two subsequent grudge matches at Pro Champs on their way to win the entire tournament. Those two wins over the presumptive title favorites are enough of an argument for Phoenix to come in as the favorites, and they'll be looking to prove that in pool play. "We don't go into any game thinking we can't win it," declared Phoenix captain Bridget Mizener when looking back on Pro Champs, a mentality that they're carrying into Nationals.
A look up and down the Raleigh roster does not produce much surprise. Thanks to the homegrown talent from the local colleges, there are only a few players that haven't been a fixture of the North Carolina ultimate scene since their youth, and those few are some of the best players in the world. The dominance of UNC over the past three years has turned Mizener, Dawn Culton, and Alex Barnett into household names, but when you have Sarah Meckstroth and Qxhna Titcomb on the roster, too, it's easy to see why the hype around this team hasn't solely been their college-to-club pipeline. Phoenix are deep, disciplined, and deadly. Even with their relative youth, their confidence has been earned.
While Chicago Nemesis and San Francisco Nightlock will have nothing to lose in their games against Phoenix, it's unlikely they'll pose much of a threat. The main hurdle for Raleigh comes from a very interesting matchup against Flipside. The last time the two teams met was 2022 Nationals, where they went to universe point in a game that would have been declared one of the best of the tournament if it hadn't been in the consolation stages. Both sides are young and play the fast break very well, but their combined offensive lines likely won't give the defense many opportunities to even earn a break. Both Raleigh and San Diego also have a coaching staff that made names for themselves in the college division and are now looking to match that success at the club level. Flipside's as tough a draw for Raleigh as any of the Pot 2 teams across the tournament, which should prepare them well for the bracket regardless of the outcome.
Likely Ceiling: National Champions
Likely Floor: Quarters

San Diego Flipside
USAU Ranking: #6
Power Ranking: #6
Regional Finish: Southwest 2
Overall 2023 Record: 11-6
Against the Nationals Field: 4-5
Against the Pool: 1-0 vs. Nightlock
Despite losing a few key pieces from their 2022 squad, San Diego Flipside have avoided the dreaded 'sophomore slump' of a new team and appear to be just as dangerous as they were in their first season. The novelty has worn off from the Southwest powerhouse with their matriculation into the Triple Crown Tour, but in its place there is an efficient offense and opportunistic defense. They have simply performed like a team ready to defend their home turf at all costs.
Flipside are not without their puzzling losses coming into the tournament. Losing to Vancouver Traffic and Tokyo MUD earlier in the year doesn't exactly scream 'National Champion' from the offset, and the losses they've suffered to Molly Brown and Fury are the type of games they'll need to win if they're to reach their full potential. The good news for them is that they've already proven they can beat Fury – which they did back in July – and, more importantly, their fiercest competition in pool play is a team they played to sudden death when they faced off last.
Getting past a Nemesis team that they have not seen before might prove to be difficult if not for the fact that their leadership has a penchant for deep-dives on film. "Our coach is a huge film junkie," said Team USA star Kaela Helton. "He scours all possible games and has assigned some players to film watching." Snippets of games can only take a team so far, and Flipside have been eager to highlight the experience the team now has under their belt as the key to getting out of pool play. "Going to the US Open, getting to play against international teams, I know that was critical for our younger players this year," noted Helton.
As is the case with a lot of new teams, Flipside is a relatively young roster but that hides the combined experience of their stars. Of the teams in the top eight, they're one of only two teams1 not to have multiple players ranked in the top 25 Club Players of 2023. While Kaela Helton is great, she's far from the only one on the team contributing at a high level. Kaitlyn Weaver flies under the radar at the national level considering her on-field ability, and Megan Maxfield has quietly been one of the most efficient bucket-getters in the entire division.
Any team that has come this far has stars on their team, that's a given. Where Flipside come into their own is their balance. They're a smaller roster, one that has to rely on every player they're bringing to the tournament, but the system they run does an excellent job of highlighting the strengths of their personnel.
The case against Flipside for winning it all is that they haven't managed to win a tournament yet all year, even with wins they got over tough competition. It's not enough for them to have a few good games if they're to make a deep push in the bracket. Flipside has all the tools to make it out of pool play, and this will be their moment to show that they're bracket-breakers, too.
Likely Ceiling: Semis
Likely Floor: Prequarters

Chicago Nemesis
USAU Ranking: #12
Power Ranking: #12
Regional Finish: Great Lakes 1
Overall 2023 Record: 12-4
Against the Nationals Field: 3-4
Against the Pool: 0-1 vs. Phoenix
No one gets to Nationals without being somewhat of a known quantity, but Nemesis are perhaps the hardest team to nail down in the entire division. A solid win over Seattle Riot shows that they're worthy of making the bracket and are not going to be an easy out. On the other hand, they haven't been able to put up convincing results against teams in the top eight, meaning it'll be hard for them to get out of prequarters. Still, the first challenge is in their pool, and if they're to prove that they're better than their seeding, a win over Phoenix or Flipside would go a long way.
For Nemesis to get past either of those two teams they'll need their defense to be the ones to carry them there. The team has been quick to praise their offense this season while acknowledging that their defense has carried them when necessary. "We have a lot of trust," said captain Connie Chan, "when O-line is out there, they are going to score. If there's a turn, they are going to get it back. For our D-line, we've got their back. We're going to get breaks back for them." Against competition of Flipside & Phoenix's caliber, those few breaks are the difference-makers, which is why it's all the more critical for Nemesis to be locked in when they have break chances. They've already shown the resilience necessary to come back from being down a handful of breaks in their game against Riot at ESC; unless everything goes in their favor, they'll need to prove they can do it again when the stakes are at their highest.
To hear Nemesis tell it, they're very high on their team's overall talent level this season. Sarah Lipscomb, Caitlyn Tien, and Madison Moore have all received praise for their speed and defensive capabilities, but it's Claire Schmitt that is undoubtedly the emerging star on the team, "If you don't already know, you should know," says Chan, "I'll just say they can launch it. I won't say their favorite throw, but they can make those long throws."
It's not just the overall talent from Nemesis that puts them in an exciting spot. The team haven't had any reps against Flipside since their inception as program, meaning we'll be seeing a game where both teams are testing out what works against each other and don't have a lot of data points to go off. That holds a slight advantage for Chicago, as keeping Flipside from getting comfortable is definitely one of the win conditions necessary for them to earn an upset.
Even if the pool goes according to seed, Nemesis are still a team to keep an eye on all tournament long, especially if they keep getting opportunities to play opponents that haven't been able to do much scouting beforehand.
Likely Ceiling: Quarters
Likely Floor: Out on Day One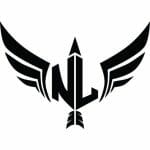 San Francisco Nightlock
USAU Ranking: #13
Power Ranking: #13
Regional Finish: Southwest 3
Overall 2023 Record: 12-13
Against the Nationals Field: 3-12
Against the Pool: 0- vs. Flipside
It takes a lot to earn a bid to Nationals, and in the case of Nightlock, it takes a lot to hold onto that bid, too. Nightlock made Nationals by the skin of their teeth, and if they're to make it out of their pool, they'll likely have to replicate that high-wire act.
The path to Nationals might have been a difficult one for Nightlock, but it'll easily be rivaled by their pool. Phoenix, Flipside, and Nemesis have all put up some substantial wins over elite competition and while some good games against Traffic and Schwa are an encouraging sign of growth with this team, they haven't been able to hang with any team in the top eight for the full duration of a game. When there's only three spots available to get to the bracket, that puts Nightlock and Nemesis on a collision course to win their contest against each other.
One point in Nightlock's favor is that the last time they played Nemesis the game went to universe point, with Nightlock coming out on top. Granted, this was at Nationals in 2022 and the makeup of the two teams is substantially different. Gone are the offensive weapons of Malina Wiebe and Rachel Chang. In their place, Camila Flowerman and Esther Filipek have risen to prominence on the Nightlock roster. Still, Nightlock have rarely relied on individual heroics to win them games. They're a 'system' team through and through. They often rely on their structure to win them points rather than iso plays or deep shots. "We've been working all season to build systems to beat these teams," said captain Kara Hammer. "Coming in [as the bottom seed] where we play point by point, it's a great spot to be in."
Being the bottom seed of any pool is not easy, so having a mentality that puts the onus on the other teams to play at their peak just to match with Nightlock is really about as strong a mindset as you could ask from the young squad. They know they're not going to play a perfect game, but as long as they can force their opponents to make similar mistakes, Nightlock aren't worried. "Very few O-lines are going to be perfect," said Hammer, "and that's okay by us. We've come back from some pretty big deficits this season."
The betting odds still don't favor Nightlock emerging from their pool, and it'll be an uphill battle if they do, but that doesn't seem to faze the team. Nightlock relish the chance to play spoiler in Pool B, which is about as good a goal as possible to have in their position.
Likely Ceiling: Prequarters
Likely Floor: Out on Day One
---
Toronto 6ixers are the other ↩