After perennial title contenders San Francisco Fury, it's anyone's guess how Pool C will shake out between their long-term rivals in Seattle Riot, a young but talented New York BENT, and Pittsburgh Parcha who will be hungry to break into the upper echelons

Ultiworld's coverage of the 2023 Club National Championships is presented by Spin Ultimate; all opinions are those of the author(s). Find out how Spin can get you, and your team, looking your best this season.
Pool A Preview — Pool B Preview — Pool D Preview — Competition Schedule
A historical rivalry rekindled, a fresher face trying to make it third time lucky, and a squad that feels like it has the widest range of outcomes in the division. It's Pool C and it's Fury, BENT, Riot, and Parcha duking it out on day one. With Parcha beating Riot and Riot beating BENT, and Fury above it all, this pool seems unpredictable in just about all ways but one, though it's still bound to be fun.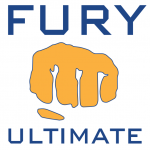 San Francisco Fury
USAU Ranking: #3
Power Ranking: #4
Regional Finish: Southwest 1
Overall 2023 Record: 17-6
Against the Nationals Field: 11-6
Against the Pool: 1-0 vs. Riot
When it comes to writing about Fury, it feels as though you can nearly copy-and-paste from previous years. They're once again Southwest champions for the 11th year running, the longest streak by any team in the division in at least the last two decades, and once again enter Nationals as one of the top seeded teams. Their roster is largely the same as last year in classic Fury "we don't rebuild, we just reload" fashion, and you wouldn't be wise to bet against them going undefeated in pool play for an umpteenth year running.1 And yet, this wasn't the same Fury season as we've seen in recent years.
Instead of dismantling their competition en route to an undefeated regular season, which was the story last year, Fury lost two games at each of their regular season tournaments. Now granted, those losses have come to a grand total of three combined teams, Scandal, Molly Brown, and Flipside, and Fury got the better of Molly Brown and Flipside at other points as well. That just leaves top seeded Scandal as the only team that Fury haven't taken down this season, alongside Phoenix who Fury haven't yet played. The takeaway, then? Perhaps it has been that same kind of SF season, with only two teams left unbowed in the face of Fury.
One of the most remarkable things about Fury, besides their incredible longevity at the top of the division, is how little their roster turns over year-to-year. Despite being one of, if not the, oldest teams in the division for the last several years now, Fury routinely only lose a small handful of players during each offseason, and usually fill those holes with other exceptional players. It makes for a level of continuity effectively unmatched in the division, and leaves those looking on wondering what it is that makes Fury so worth coming back to.
"For me personally, it's definitely the community," said Fury's 2023 Pufahl Award nominee Maggie Ruden. "It's like you said, I've been on the team for 12 years. I'm very interconnected on the team and in a sense, I can't imagine my year without a Fury season in it. And a lot of that is because of the togetherness, the people.
"And yeah, last season was tough," she continued. "And it makes you want to keep playing and see what else we can do, because despite those losses, I really believe in us and think we're the best."
Indeed Fury set the standard for excellence in the division, and after the stinging losses to Scandal earlier this season and the way they fell short in the final last year, don't be surprised to see them back as the best in the division, as it seems to always have been, and as it seems to always be.
Likely Ceiling: National Champions
Likely Floor: Semifinals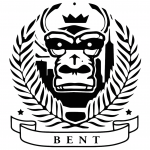 New York BENT
USAU Ranking: #8
Power Ranking: #7
Regional Finish: Northeast 2
Overall 2023 Record: 19-5
Against the Nationals Field: 4-4
Against the Pool: 1-0 vs. Parcha, 0-1 vs. Riot
Welcome back to the show, BENT! After making the jump to Nationals in 2021 and then falling short in a two-bid Northeast in 2022, New York not only earned their own bid this time around but kept it as the second place finisher in the region behind Brute Squad. Despite their placement as the nominal 6th seed2 — notably higher than their best ever program finish of 10th way back in 2010 — BENT still feel like one of the most volatile prospects in the division this weekend.
The argument for BENT playing up: talent wins out at the end of the season. Even with Elizabeth Mosquera out with an injury, an on-paper top three of Yina Cartagena, Abby Hecko, and Ella Juengst is a pretty strong starting point. That's not even accounting for the numerous long-time BENT reps like Aki Younge, Wei Gao, and Lauren Woods, or Cartagena's compatriot Ximena Montaña. With players that strong, it's no wonder BENT have wins over 6ixers, Nemesis, Parcha, and Grit to their name, and close losses to Brute Squad and Phoenix as well. If this BENT squad play to their well-hyped potential and if the chips fall their way, there's a case to be made for them to make a run all the way to semis. Then again…
The argument for BENT falling well short of their potential: inconsistency, and a loss to the team seeded directly below them. Yes, the pool play rematch between BENT and Riot is one to be circled on the day one calendar, in part because of simply how scintillating their last game was back at ESC. With Riot claiming the universe point win in Indiana, BENT can't rest on the laurels of their seed line, and will need to be focused for that midday game to avoid losing to the Seattlites for a second time this season. If they do drop to third in the pool – assuming they can get past Parcha, that is – BENT would likely face off against Phoenix or Flipside in prequarters, and that could spell an early end of the road for New York.
The thing is, if you'd asked BENT at the start of the season if they were happy with where they ended up, the answer would likely have been yes. They're back at Nationals, and if they just hold their seed it would make for the best finish in program history. That's a pretty good place to be, and now they just have to make good on that start this weekend in San Diego.
Likely Ceiling: Semis
Likely Floor: Prequarters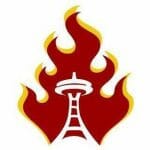 Seattle Riot
USAU Ranking: #11
Power Ranking: #10
Regional Finish: Northwest 2
Overall 2023 Record: 13-10
Against the Nationals Field: 8-10
Against the Pool: 0-1 vs. Fury, 1-0 vs. BENT, 0-1 vs. Parcha
If there is a bigger mystery in the women's division than the final trajectory of this year's edition of Riot, I sure don't know what it is. That's perhaps to be expected: Riot are breaking in a ton of very young players this season, and youth can be both brilliant and brilliantly inconsistent. There is no better illustration of their range of possibilities than their two most recent games against Northwest rivals Schwa. Back at Elite-Select Challenge, Riot were on the receiving end of a fixed-fight style smackdown, playing almost determinedly behind their peers to the tune of a 15-6 loss. Regionals was a whole other story, though, as Seattle engineered a 12-point swing and a win to swipe the second spot and kick Oregon down into the backdoor bracket.
It isn't all a seesaw. They have veterans like Julia Snyder, Shira Stern, and Abbie Abramovich in place to steady the ship. And a few of the 2023 additions — Taylor Hartman and Karen Hill, among others — come in as relatively established presences. But there is significant boom-or-bust potential in some of the others. There are times when Chloe Hakimi — who, at 16 years old, hasn't even started college yet — looks like one of the top players in the division already. The traditional Carleton-to-Seattle pipeline brings a major trio in Carly Campana, Aria Kischner, and Kate Lanier who could harness their years of chemistry to help push the club forward. And, intriguingly, they have Josie Gillett's legendary Bates handling in the mix. It could all be quite potent — or it could fizzle. It's all theoretical.
What isn't theoretical is that they already have a win over BENT. That will stand them in good stead, at least in terms of confidence. It might even give them a scouting edge. Whether that will translate into a coveted second-place pool finish is anyone's guess, but with a rough prequarter likely awaiting whoever finishes third in Pool C, they'll have that matchup circled in red ink.
"I'm excited to see them in pool play," said Riot captain Julia Snyder. "I think reflecting and chatting with folks on BENT about that game, I think we both felt like it was the best game that we'd each played that season. It seemed like we were well matched and also didn't know each other that well, and I feel like that makes for a fun matchup."
"We have some old Riot players on BENT too, so I think just relationship wise it's cute to see Abby Hecko and Tiffany Phan out there," added Snyder's co-captain Abbie Abramovich. "I think we have a good time with BENT and are super excited to play them again."
They would be wise, in their ambition to take it to BENT, not to overlook Parcha, though. Riot have shown the potential for having a very bad game, and if they aren't careful it could bite them at the wrong moment here. Playing Pool C caboose is, unfortunately, not out of the question. But regardless of outcome, we are going to get a fantastic look at what this new-look Riot might offer in the future. What a privilege!
Likely Ceiling: Quarters
Likely Floor: Out on Day One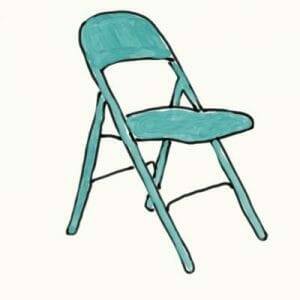 Pittsburgh Parcha
USAU Ranking: #14
Power Ranking: #15
Regional Finish: Mid Atlantic 3
Overall 2023 Record: 13-12
Against the Nationals Field: 3-12
Against the Pool: 0-1 vs. BENT, 1-0 vs. Riot
Pull up a seat for the Parcha show — just don't let go of it if you don't want it thrown across an end zone in celebration. Year three of the new Mid-Atlantic powerhouse has resulted in a third consecutive Nationals appearance for the program. They finished 11th overall last year and 10th in 2021 — will 2023 see them push to an even higher level? That pretty much all depends on what happens Thursday in Pool C.
Okay, let's get one thing out of the way: as good as Parcha can be — and they have flashed very, very good moments — they aren't beating Fury. It's out of the question. The goal, then, is to make prequarters with as favorable a matchup as possible. That means avoiding the B2 crossover (likely either Flipside or Phoenix) at all costs, and *that* means they need to beat both Riot and BENT on Day 1. That may sound like a tricky ask — but when you check the season history, you'll see that Parcha already have a win over the youthful, mercurial Riot.
That leaves BENT. Can they do it? Carolyn Normile has the potential to be the best player on the field in that matchup, even considering BENT's heavy hitters. A few hot performances from Charlotte Koerner, Annelise Peters, and everyone's favorite Money Mellon Sara Liang3 could give them a quick strike edge. That isn't necessarily a resounding "yes" to answer the question, but it's a "yes" all the same. There is real potential in this Pittsburgh side.
"Everyone knows that Sara Liang is good, but I think this year Sara has stepped up in a big way on offense and really just been a more assertive handler," said Parcha captain Erin McCann. "And it is just stunning to watch and really cool to have her as a teammate."
There is, alas, a warning to go with the potential. It doesn't inspire too much confidence that they dropped a game at Regionals to Grit, although that might have been circumstantial, given the scramble to reschedule that tournament. The bigger red flag is probably the overall 3-12 record against the Nationals field. Those signs point to an uphill battle. Fortunately for Parcha, they probably know how to get aboard the Incline for just such a journey.
Likely Ceiling: Prequarters
Likely Floor: Out on Day One
---
Specifically, their streak goes back to at least 2001 from what we can tell, which is just a mind-boggling stat ↩

Or Pot 2 team depending on how you want to categorize them ↩

Shout out, as always, to the Money Mellons ↩