There's plenty of shared history between Molly Brown, 6ixers, Traffic, and Grit.

Ultiworld's coverage of the 2023 Club National Championships is presented by Spin Ultimate; all opinions are those of the author(s). Find out how Spin can get you, and your team, looking your best this season.
Pool A Preview — Pool B Preview — Pool C Preview — Competition Schedule
Pool D has long been labeled the most dangerous pool, even though their have been only three upsets in this pool in the past few seasons. But hey, just ask Pool A, who has lost every prequarter against Pool D denizens in that same timeframe. While the new draw system didn't deal the cards the same way, somehow this hand still feels fraught with risk. That's because these players have some background demanding to see one another's hands and taking each other's chips. Don't expect anybody to fold early this year.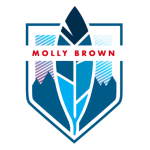 Denver Molly Brown
USAU Ranking: #4
Power Ranking: #3
Regional Finish: South Central 1
Overall 2023 Record: 20-4
Against the Nationals Field: 14-4
Against the Pool: 2-0 vs. 6ixers, 1-1 vs. Traffic, 1-0 vs. Grit
It's hard being the best, and Molly Brown have learned that lesson in full over the course of the 2023 season. Where once the Denver squad could hang their hats on being the underdogs, the nobody-believes-in-us team, the dark horse candidate, now they're the defending champs and have had a target painted on their back since from the outset. Aside from an early season hiccup at the Pro Elite Challenge-West, Molly Brown has performed to expectations, losing only to other top-seeded teams. This is Nationals now, though, and every team in their pool has been scouting them furiously to get any advantage they can over the titleholders.
The random draw for pools didn't exactly work out in their favor. For a start, the win they had over Toronto at the US Open was not as definitive as they'd have liked, and the 6ixers have retooled since then. Traffic landing in their pool is another challenge, as they've already suffered a loss at the hands of the Vancouver squad. Even their game against Grit won't become a win without meeting resistance. The DC team took them to 14-9 when they played in September and while Molly Brown was in control for most of it, they expended a lot of energy which cost them in their next game. Nothing will come easy to them in their pool.
If Molly Brown's worried about their pool, they're not showing it. The team's more relieved to see teams they've played before than unknown elements. "We'll use the data we have of playing them in the past to prepare," said Saioa Lostra, "but seeing them before… hopefully that'll help." With the loss of Joaquin Nagle from their coaching staff, it'll be interesting to see coach Alexia McCaskill's adjustments in preparation for Nationals, but even if their game plan has not deviated much from their regular season play, they have an abundance of talent that can carry them through.
Denver has four players ranked in the Top 25 of the women's division, and three of those are in the top ten. Claire Chastain and the Cardenas sisters are more than enough to match up against any roster's top end, and the full list of Molly Brown could probably make a case for being in the top 25 in some capacity. As shown last season, there's not really an easy answer to stopping Denver's offense with Valeria in the backfield and Kristen Reed or Lisa Pitcaithley giving her an almost free option downfield every time. On defense, does anyone really want to see Manu, Stacy Gaskill, or Sam Peletier matching up against them? Really?
There's a reason this team are the current titleholders. Despite how difficult their pool matchups might be, Molly Brown are tougher — on paper, at least. For this squad, anything shy of a semifinal appearance would be a surprise. This does put them under an immense amount of pressure, but they've already proven they can handle it. Toronto, Vancouver, and DC should all give them good games, which is exactly what they need if they're to build into the bracket.
Of course, getting out of pool play is the first step, but they've set their sights much higher: "Our goal this year is to not lose in semis again," said Emma Cortright, only half-joking. "We're trying to keep that curse away."
Likely Ceiling: National Champions
Likely Floor: Quarters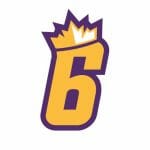 Toronto 6ixers
USAU Ranking: #7
Power Ranking: #8
Regional Finish: Northeast 3
Overall 2023 Record: 12-8
Against the Nationals Field: 4-8
Against the Pool: 0-2 vs. Molly Brown, 1-0 vs. Traffic, 1-0 vs. Grit
Let's start with the good for Toronto. They were one of the best teams in the regular season, losing only to other teams in the top eight. They have impressive wins over Traffic and Grit, which is going to be crucial. They've recently retooled and have a few veterans of the European scene bolstering their already impressive roster. Now onto the bad news. They're in a pool against Molly Brown, a team that's three for three against them the last three times they've faced off. Oof.
Toronto don't exactly need to win their pool to secure their spot in bracket play, but beating Molly Brown sure would go a long way in proving their legitimacy as a title contender. They also can't afford to lose to Traffic. This is a team that they've consistently beat down pretty much since the team's conception, but recent matches have been far closer than past years. 6ixers narrowly beat Traffic 14-12 at CUC two months ago, and the margins in that game were almost invisible. Considering how secure a team in Toronto's position can normally feel coming into Nationals, pool play seems a lot less cut and dry than it might for other second seeds.
While both Denver and Vancouver have had their chances to game plan for Toronto thanks to the multiple times they've clashed throughout the season, the 6ixers have had the chance to do the same. "We're feeling pretty confident against Traffic and Grit," said Alyssa Mason. "We've played them before, we know their styles. Also Molly Brown as well! Although that's more of a toss-up. It's just been so close between us and we've been ramping up so we're looking forward to that matchup."1
The loss of some key pieces from Toronto's 2022 roster is something to keep an eye on at this tournament. Lauren Kimura, Laura Kinoshita, Hannah Dawson, and plenty others leave big shoes to fill. In response, the team has turned more to Britt Dos Santos, Sarah Jacobsohn, and Christine Jurychuk to take on more responsibility. Britt Dos Santos is one of the best players in the world right now and has been playing like it, which makes Toronto even more of a 'must-watch' team for the livestreams. Keep an eye out for Jade Huangfu, Tiff Zhang, and Amanda Hadwen, too.
Toronto consider themselves grinders. They'll need every bit of that mentality to get themselves out of pool play and in a position to succeed in the bracket.
Likely Ceiling: Semifinals
Likely Floor: Prequarters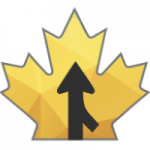 Vancouver Traffic
USAU Ranking: #9
Power Ranking: #9
Regional Finish: Northwest 1
Overall 2023 Record: 16-8
Against the Nationals Field: 10-8
Against the Pool: 1-1 vs. Molly Brown, 0-1 vs. 6ixers, 1-0 vs. Grit
You can imagine the collective groan let out by Traffic's roster when they heard they had to play the 6ixers yet again this year. In fact, you don't have to imagine, they're more than willing to talk about it. "We were joking about it earlier. Of course it would happen," said Jessie Tai wryly. "But Nationals is where we are going to peak and where we are going to play the game we want to see against them."
Having to play the 6ixers again notwithstanding, Traffic had one of the hottest starts to any team this year, winning five straight games over Nationals quality competition on their way to a second place finish at the Pro Elite Challenge-West. That included a win over Molly Brown, which was proof of concept for the team that they can take on anyone and win. After cooling off for the rest of the season, the questions about the team have somewhat returned. They're still a highly competitive team – no one can win the Northwest region without being an elite squad – but the teams they're facing above them in the pool have both won their most recent matchups against Traffic, and Grit is no slouch, either.
For Traffic, getting a win over either Denver or Toronto will be crucial. The most likely matchup in prequarters for the third seed in pool D will be either Scandal or Brute Squad, and teams should go as far out of their way as possible to avoid either of those two. Traffic has lost twice in the regular season to both of those teams, which means they're aware of the stakes.
The early season win over Molly Brown should be Traffic's guiding light. They believe strongly that Molly Brown is a great matchup for them and know enough of the defending champion's playbook to feel confident in their matchups. "They're the only top four team we've actually beat," said Tai. "We've seen them a lot but we're still very excited. We know it's going to be an awesome game."
Part of Traffic's confidence comes down to their roster. Players like Juli Ohsada and Alicia Brolly have made an immediate impact for the team despite their rookie status, and it never hurts to have Catherine Menzies or Sarah Norton on your team. The team has a wealth of talent beyond those mentioned, not to mention the kind of poise that you want to see in a team trying to break the bracket.
It's easy to see Traffic coming away from pool play with an upset under their belt. Of all the teams on the three-line, they have the strongest case for getting past the top two seeds. Nationals is generally where the best of teams batten down the hatches, so Vancouver won't have an easy path of it. One thing to keep in mind, though, they've done it once already in pool play, so they could easily do it again.
Likely Ceiling: Quarters
Likely Floor: Prequarters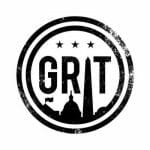 Washington DC Grit
USAU Ranking: #16
Power Ranking: #14
Regional Finish: Mid Atlantic 2
Overall 2023 Record: 9-12
Against the Nationals Field: 1-12
Against the Pool: 0-1 vs. Molly Brown, 0-1 vs. 6ixers, 0-1 vs. Traffic
Every year there's a team that has done all the hard work to attend the important TCT events throughout the year, played against elite competition, earned their region a strength bid and successful captured that bid, only to arrive at Nationals and realize they haven't won a game against any other team at the tournament. That's not exactly Grit this season — they did beat Parcha at Regionals — but it does show just how much the deck has been stacked against them in San Diego.
This year's random draw for pool placement was supposed to level out the playing field somewhat for lower seeded and higher seeded teams alike. Instead, Grit find themselves in one of the most difficult pools against three teams that have already convincingly beaten them this year. That's just tough luck.
Grit are not without some level of confidence, though. Better the devil you know than the devil you don't. By matching up against teams they've already played before, DC can focus further on matchups and individual game preparation. "We know a little bit more of what to expect, we're not going in blind," noted Kinsey Miller. The opportunities for Grit will be few and far between, but if they can capitalize on their opponents underestimating them or coming into the game a little less prepared, there's room for Grit to go on a run. They put in all the work to make it to Nationals, no reason to think they won't keep at it now that they've made it to San Diego. As captain Molly Barlow notes, "No matter who the opponent is, no matter who is across us on the line, we're ready to take it one point at a time."
The additions Grit's made to their roster this year should help put them in a good place to build momentum in close games. Lia Schwartz and Emily Kemp have been valuable pickups for the team, albeit fulfilling very different roles, and a host of other young, hungry capable players will bolster the already solid roster that Grit has assembled. Sarah Lord, Meghan Bartlett, and Madison Cannon will likely remain the top producing players in pool play, but the team is very high on their ability to win with the full breadth of their roster.
Grit have no free games on their schedule. They're far younger and less experienced than the other teams in their pool, and haven't seen the same level of success as their competition. That being said, they were underestimated last year and made the bracket. That's reason enough to give them a fighting chance.
Likely Ceiling: Prequarters
Likely Floor: Out on Day One
---
Need a reminder of just how close? Go back and watch their tremendous semifinal last year. ↩