31 games will be streamed!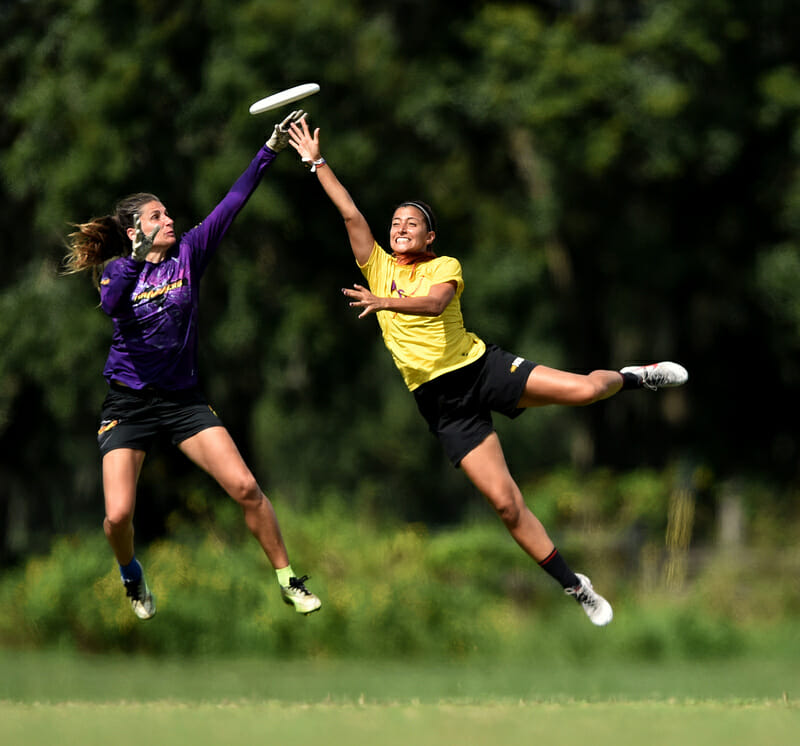 We are just over a week away from the WFDF 2023 Pan-American Ultimate Championships! More than 80 teams across six divisions will compete for gold in Punta Cana, Dominican Republic, from November 28th to December 2nd. We've got you covered for all the action from the Caribbean!
More PAUC Coverage Than Ever + Spanish Language Broadcasts
Once again, Ultiworld will be expanding game coverage to new highs at a WFDF event. 31 games are scheduled to be streamed from PAUC this year, including all six divisional finals.
The English commentary team will be led by Emi Fitzgerald and Ian Toner, along with Robyn Fennig and Danie Proby, who will join the broadcast booth when not competing in tournament games as players.
"In addition, WFDF and its exclusive production partner Ultiworld are proud to present live Spanish-language commentary of more than a dozen PAUC matches," said WFDF Managing Director of Broadcasting and Marketing and Executive Producer Tim Rockwood. "We are pleased to have Gaby Jiménez, Josué Soto, Toni Ramos, Andrea Trujillo, and other Pan-American players and coaches behind the microphones during the week and for Saturday's finals."
The Spanish language streams will be in addition to English language streams of all primary showcase games.
Full Streaming Schedule



How to Watch
There are two primary ways to get access to the PAUC livestreams: with an Ultiworld subscription or an Event Pack.
Here are the specific options:
Please note that the primary showcase pitch features multiple cameras and commentary; the bonus pitch features a single camera stream with natural sound only.
All livestreams will be immediately available as VOD; subscribers have access to the games for as long as they are subscribed. Event Pack purchasers will have lifetime access to the PAUC games in their Pack.
Current Standard/Full subscribers can upgrade their plan to All-Access/Plus and only pay the difference in the monthly/annual price.
Select Country Discounts
Event Pack access in select countries — Colombia, India, and Venezuela — will be discounted to $4.99. Users from those countries will need to have a payment method with an address from that country saved in their Ultiworld account to automatically receive the discounted price.
This is a pilot program with room to expand to include more countries in the future.
If you need additional assistance activating this discount, check out this help article.
Are There Any Free Streams from PAUC?
Yes, there will be daily free games on the first three days of PAUC!
Tues., Nov 28, 12:30 PM ET: Warao v. Makawua [Open]
Wed., Nov 29, 9:45 AM ET: Aerosoul v. Venus [Women's]
Thurs., Nov 30, 12:30 PM ET: Prequarter [Mixed]