Past Articles from Ben Banyas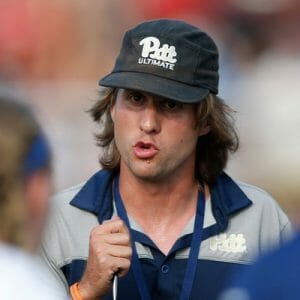 Ben Banyas has been playing ultimate since 1998, and coaching since 2002. He has coached in four College Nationals (including semis), played at Club Nationals (after 20 years), Masters Nationals (finalist) & Masters Worlds (semifinalist), and gotten eliminated at Sectionals by a B team. He was an All-Region player due to his hucks, only to have to learn how to throw again after his elbow was shattered. He's experienced pretty much all of the ups and downs our sport has to offer. Most recently, he has played for Baltimore Rest Stop (2017-present), Pittsburgh Temper (2019), and coached the University of Pittsburgh Danger (2015-2019).
Opening up about my mental health connected with others and elucidated some elements of the sport that need more attention.
Find us on Twitter
Recent Comments
Find us on Facebook