Past Articles from Matthew "Skip" Sewell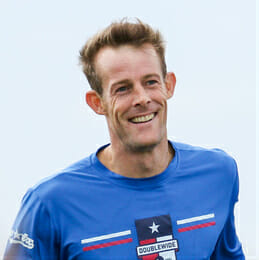 Matthew 'Skip' Sewell is one of the most productive defenders of his generation. A multiple champion in Club, he has contributed to the current state of the game extensively off the field as a coach, entrepreneur, and organizer. He has a knack for reading offensive tendencies in any scheme and destroying the best laid plans of opponents (though more and more in Goaltimate lately). He in fact does not visibly age, which helps.
Ultimate is rarely played in perfectly calm conditions. Let's stop pretending it will be and learn how to appropriately prepare and strategize for the elements.

From two of the most successful strategists in the game, a comprehensive, in-depth education on how to prepare for and adapt to windy conditions better than your opponent.
Find us on Twitter
Recent Comments
Find us on Facebook