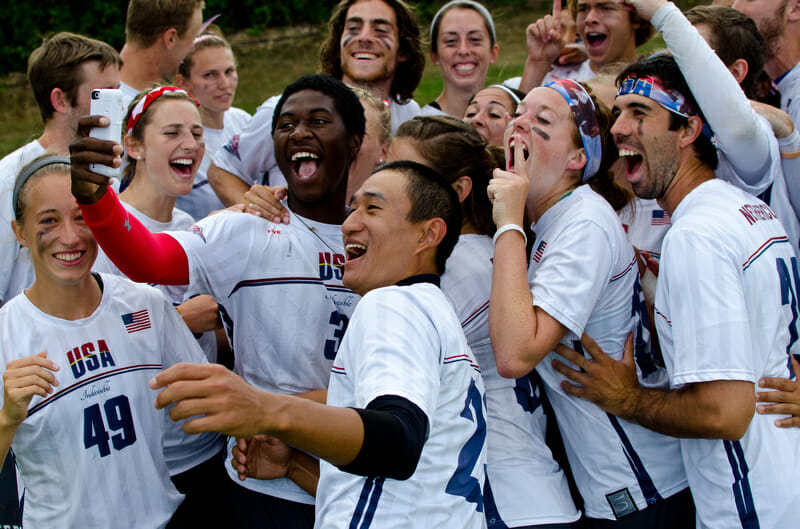 The Team USA coaching staffs for the 2018 Under-24 World Championships are now set.
The head coaches, announced at the end of September, and assistant coaches, announced just before Thanksgiving, are as follows:
Men's Division
Head Coach: Bob Krier
Asst. Coach: Joe Durst
Asst. Coach: Mike MacKenzie
Mixed Division
Head Coach: Martin Aguilera
Asst. Coach: Lauren Boyle
Asst. Coach: Jake Henderson
Women's Division
Head Coach: Alex Snyder
Asst. Coach: DeAnna Ball
Asst. Coach: Nancy Sun
It is an impressive staff to say the least. Every coach has extensive experience with many coaching at multiple levels of the sport. Krier and Aguilera both have two gold medals as the head coach of previous U24 (then-U23) Men's and Mixed teams, respectively. Snyder was an assistant for the 2015 U-23 Mixed team that won gold.
Durst, Boyle, and Sun all have experience coaching past U-24 teams. Ball, Henderson, and MacKenzie are all decorated coaches.
With the coaching staff in place, the focus turns towards team selection. Player applications are open now through Sunday, December 11th. Tryouts will take place next June with rosters announced in July.
The 2018 U-24 World Championships are being held in Perth, Australia, on January 7-13, 2018.