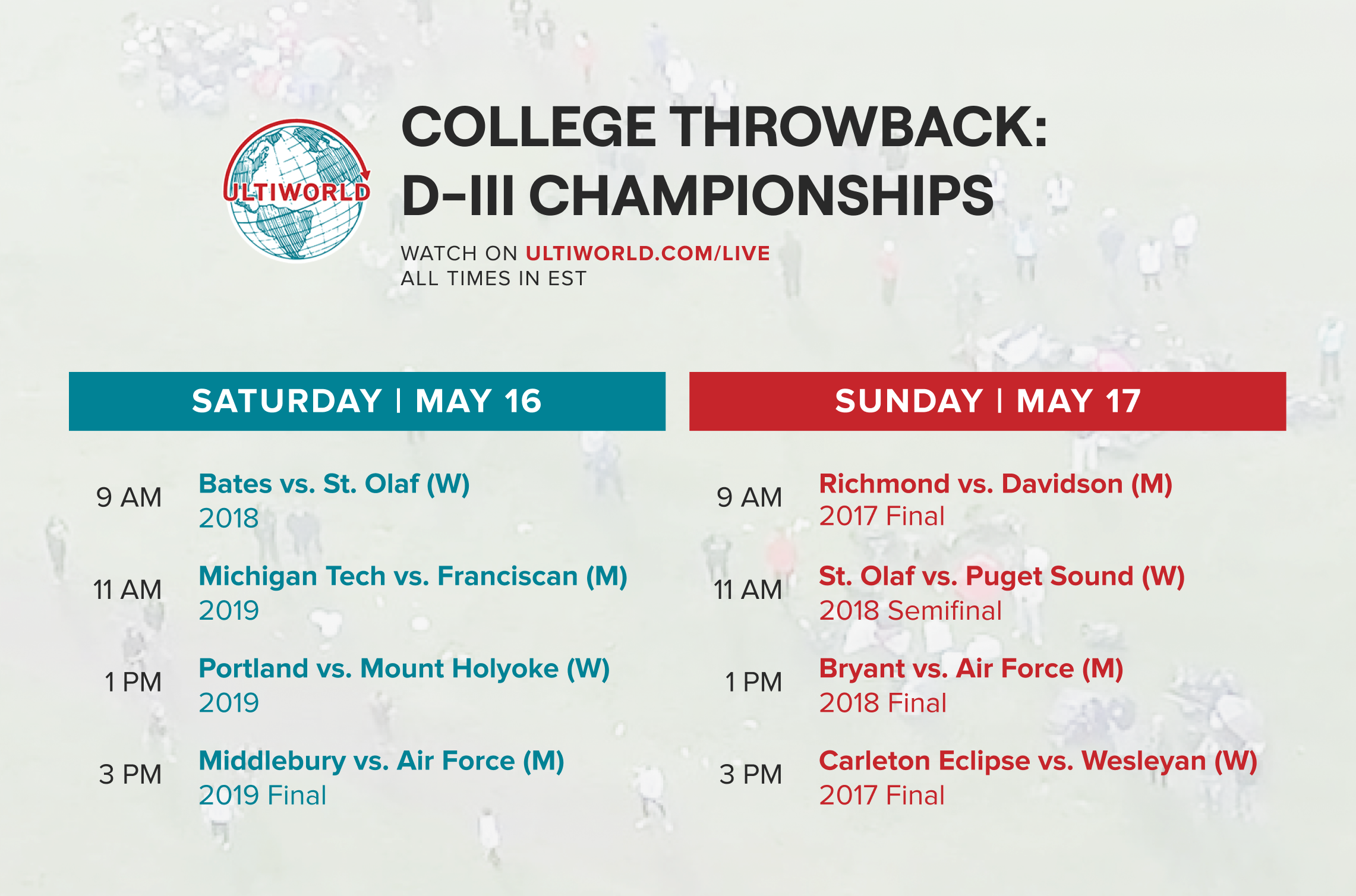 We know you miss ultimate and we do, too. This weekend was scheduled to be the Division III College Championships, and we were really looking forward to reporting on (and streaming!) the event.
That's why we're having a College Throwback weekend. While we don't have live games, we reached into archives to find the best games from D-III Nationals past, and we'll be streaming them round by round Saturday and Sunday. Watch along on our Live page or on our YouTube channel, where you can join the conversation!
If you enjoy our coverage and want to see more, please consider becoming a subscriber! We need your help as much as ever before.
All times Eastern.
Saturday, May 16th
9:00 AM: Bates v. St. Olaf (W) [2018]
11:00 AM: Michigan Tech v. Franciscan (M) [2019]
1:00 PM: Portland v. Mount Holyoke (W) [2019]
3:00 PM: Middlebury vs. Air Force (M Final) [2019]
Sunday, March 29th
9:00 AM: Richmond v. Davidson (M Final) [2017]
11:00 AM: St. Olaf v. Puget Sound (W Semifinal) [2018]
1:00 PM: Bryant v. Air Force (M Final) [2018]
3:00 PM: Carleton Eclipse v. Wesleyan (W Final) [2017]