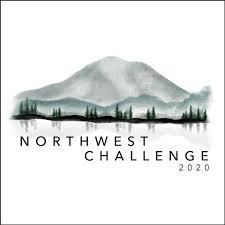 Following tournament cancellations in Japan and Italy, the US has had its first ultimate event — Northwest Challenge Tier 2 & 3 — cancelled due to the outbreak of the COVID-19 coronavirus.
"Out of an abundance of caution for each of you and the communities where you live, we are officially cancelling NW Challenge Tier 2&3," DiscNW Director of Operations Rusty Brown wrote to teams in an email.
"We are truly sorry for how this will affect your college seasons. This decision was not reached without very careful consideration by everybody at DiscNW. We are following the guidance of [Washington] governor Jay Inslee, who [recommends] that groups cancel all non-essential travel at this time."
Bid fees are being reimbursed and teams were given notice with more than a week until the start of the tournament to help them try to recoup travel costs. NW Challenge Tier 2&3 is an important tournament for many smaller programs and D-III teams in the Northwest.
Washington has been the biggest hotspot for the coronavirus outbreak in the United State. The University of Washington in Seattle just announced this morning that it is cancelling in-person classes and moving all classes online for its 50,000 students.
DiscNW is releasing daily updates about the coronavirus outbreak and the organization's plan. All DiscNW league games for youth and adults have been cancelled this weekend.
Northwest Challenge Tier I, one of the most important elite events of the college season, is still on the schedule for March 27-29, but tournament organizers tell Ultiworld that a cancellation is being seriously considered. A final decision is expected by late next week.