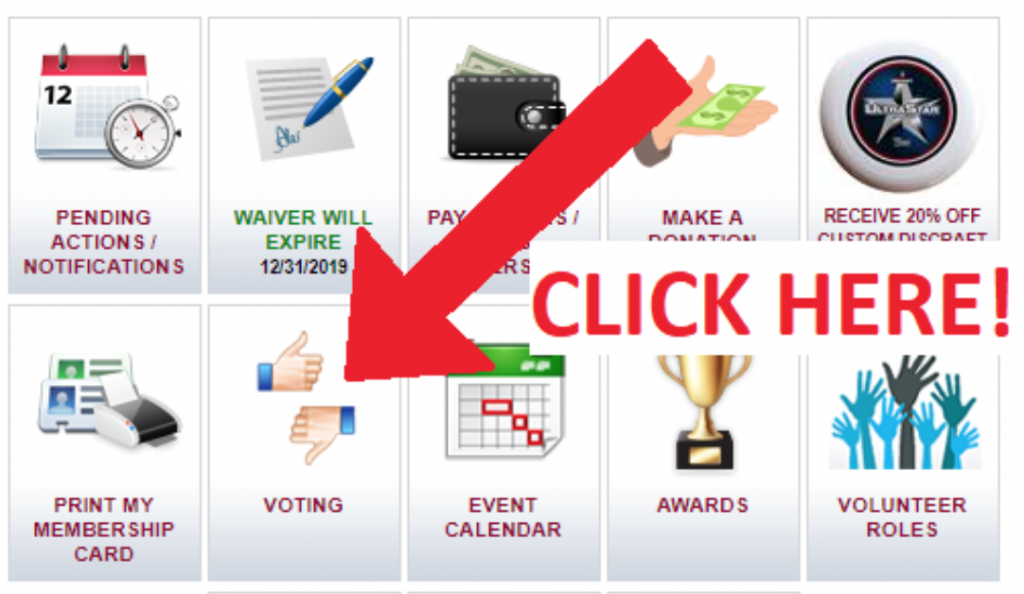 Disclosure: Board candidate Steve Sullivan has served as Ultiworld's executive editor since July 2015. Kyle Weisbrod has written numerous articles published by Ultiworld.
USA Ultimate has announced that seven candidates are running for two open board positions on the 2020-2022 Board of Directors.
Five candidates — Terrell Hoagland, Vikram Makhija, Ryan Natzke, Steve Sullivan, and Kyle Weisbrod — are running for the at-large seat. Angela Lin and Ian Toner are running for the elite athlete seat.
While the general membership can vote in the at-large seat election, only elite athletes — those who have represented the United States at a World Championship event within ten years, finished in the top half of Nationals within the last two years, or been a member of a National Team within the last two years — can vote in the elite athlete seat election.
Below are statements from the candidates on why they feel they are a strong candidate for the board. There are more questions and answers from the candidates on USAU's website.
Voting is open through Tuesday, December 17th, at 2 PM Mountain Time. To vote, log in to your USAU account and follow the instructions.
Terrell Hoagland
I am an ultimate player. This sport has been a core component of my life for over 20 years now. As an active and ongoing participant in every type of event from pickup games, leagues and grassroots tourneys to USAU Club and Masters series events there is no doubt that I have my finger squarely on the pulse of our sport. My network of valued teammates and respected opponents stretches across the USA. I hear their passionate voices from all sides. I have seen what initiatives have worked and what has fallen flat or worse yet, potentially alienated members. There are many concepts and ideas out there that have tremendous value which come from beyond our own respective bubbles. Time has granted me enough knowledge to respect the fact that many outside opinions may have credence if given proper analysis. The success of our governing body parallels the success of ultimate in our country. I have a perspective on where our organization has been and see a vision for its future. Achieving that vision is a collaborative project that succeeds by distilling all the best ideas from our sports national leaders into actionable, highly replicable and impactful efforts. This board of directors campaign effort is for all of us. A core concept of any building endeavor is establishing a broad structurally sound foundation. In the case of USA Ultimate this base is our membership. It must be maintained, cultivated, and grown. I am the candidate of and for the everyday player, coach and organizer. A tireless advocate for the rights of our diverse membership to receive equitable treatment from our organization despite competition level, age, gender or race.
Thank you for your consideration.
Vikram Makhija
My connection with ultimate began fifteen years ago when my colleagues at the time introduced me to a lunchtime game. As an immigrant to the US, I'd played a lot of soccer and basketball, but was struck both by the unique beauty and camaraderie of ultimate. I haven't stopped playing since. I hope to contribute back to our community by bringing my experience operating and building businesses as well as unique professional and personal perspective to build on USA Ultimate's goals of inclusion, engagement and governance.
I'd be honored to have your support and the opportunity to serve our sport and community on USA Ultimate's Board of Directors. Thank You.
Ryan Natzke
I'm not good at ultimate.  I've never played at a high level, I'm not fast, and while I'm a fair poacher with decent throws, I'm a pretty significant defensive liability.  I have been playing or been involved with the sport for over 20 years and love this sport as much as anyone reading this right now.  Given my history with the sport, my involvement and passion for youth ultimate as well as my professional, executive and board experience, I believe I would bring value to the USA Ultimate Board in achieving its goals to further this crazy sport for the next 5, 10, 20 years and beyond.
Steve Sullivan
I have been lucky enough to be a part of the ultimate community for close to two decades. As someone who fully immersed myself in the sport from the time I learned about it, membership in this community has become a major part of my identity — as I know is the case for many others.
Over the years, I have experienced the sport as almost every different type of stakeholder, from local league player to elite athlete, from event organizer to fan, from media partner to local disc org employee. I have volunteered in a variety of capacities within the sport as a way to pay it back for all that it has given me, and am excited to offer my time and talent to help strengthen USAU and its efforts to serve the entire ultimate community.
The sport has advanced a lot in the years since I started playing. Rapid growth has meant that the vital social and competitive connections tying players across the country together are disappearing or experienced by fewer and fewer players. The expansion also means that the USAU membership now has differing — and sometimes conflicting — opinions on big issues like spirit, equity, and growth. The organization is faced with a number of critical choices that will define what ultimate looks like in the future.
I have a deep appreciation for all those who built this sport up and for what they have passed on to us today. I recognize that the sport will never go back to exactly the way it was before and am excited to be a part of it as it continues to evolve to serve a broader community.
I'm running for the board to make sure every decision that is made takes into consideration how it will affect everyone involved in the sport, preserving as much of what is great about ultimate as possible as it grows for the future. I would very much appreciate the opportunity to do so. Thanks for your consideration.
Kyle Weisbrod
Ultimate is at a crossroads.  USA Ultimate is the players' most potent vehicle for driving the sport where we want it to go.  The community, when unified, is well-positioned to achieve our goals for the sport of growth, access, equity, diversity, inclusion, sustainability, spirit of the game, and increasing credibility.  But to do that the organization must continually listen to and engage with the players and other stakeholders and work productively together toward those goals. My focus as a Board Members will be in these three areas:
1. Align with Local Disc Organizations
Local disc organizations provide the vast majority of playing opportunities for players. Those organizations have people and programs on the ground in places where USAU doesn't.  And the goals of those organizations overlap greatly with USAU's goals.  There is tremendous potential to better align goals and resources between USAU and local organization large and small that will help those leagues, USAU and ultimately the players.  This starts through listening closely to the leagues and what they need and designing a more sustainable and mutually beneficial league affiliate model.
2. Increase Transparency and Communication
For many players, USAU feels like a black box of decision making. Community members that are elected to the Board often become far less communicative.  We can't see which board members are voting for which proposals and so we can't support or replace board members that we agree or disagree with.  I will work within the USAU's policies to provide as much transparency as I can.  I will maintain my presence on twitter, reddit and other forums. I will work to improve the culture of communication between USAU and its members and where USAU's policies hinder optimal communication, I will work to improve those policies.
3. Support an Accessible and Sustainable Competition Structure
As a parent, I see the costs of youth sports first hand.  Where I live, competitive 5th grade soccer is something that is increasingly only accessible to children with parents of means as dues can easily climb upwards of $1,000/season.  Our competitive structure for adult play has long been built for the affluent and many of the changes to that structure over the past decade have further cemented that by increasing costs.  Our youth competitive structure already has large financial barriers.  With clear goals around equity, diversion and inclusion, it is time for us to review all of our competitive structures and determine if they are incompatible with our goals for the sport in terms of who can participate in and access it.  I will work to ensure that ultimate's competitive structure becomes the model for an accessible, inclusive sport.
Ultimate has the potential to become a leader in the sports community for the next generation. Our low intrinsic costs, unique conflict-resolution framework, inclusive values, player-driven governance on and off the field, and balanced yet exciting gameplay mean we are well-positioned.  But to do that we need to put our money where our mouths are and embody the values we claim to represent. And we need to work together to achieve what we are capable of.  As a board member with your vote I'll work represent the players and allocate the dollars toward our values and goals.
Angela Lin
I'm interested in helping to shape the future of ultimate through as many routes as possible. Collaboration and working together to build effective processes are the way I work and the things I bring into everything that I do. I work hard toward my goals and commitments. My experiences as a player and leader on teams at various levels in the USAU structure (national team, elite club team, newer/developing club team) combined with experiences on more of the administrative side (regional coordinator) give me unique perspectives that I think could be helpful to the Board. I also have a lot to learn and am excited to begin understanding the business and non-profit side of USAU more, to listen to the perspectives of well-established and newer Board members with fresh ears and attention.
I would like to help figure out how we can bring the organization and its players together, as I feel there can be big disconnects at times. The only way for us to push for a great future beyond what we all imagine right now is to connect, understand each other, and build it together. I would like to help figure out how we can make ultimate more affordable and accessible for everyone – from existing players to those who have never played before. I would like to amplify the voices of those in our community who generally are less represented (be that because of race, gender, economics, geography, or any other factors). Thanks, and I'm open to answering any questions you may have.
Ian Toner
I've been fortunate enough to compete at and cover many levels of the sport we love. I've made lifelong friendships, plenty of mistakes that have led to growth and unforgettable memories in victories and defeats.
I feel a strong responsibility to give back to the sport that's given me so much opportunity to pursue passions and build relationships with teammates, competitors and organizers. To apply what I've learned about life, competition and community from my experiences on and off the field to help our sport move forward.
Our game has a special opportunity to grow while continuing to be a force for good in communities around the country. I believe my communications-oriented skillset and experiences, along with a growth mindset and commitment to expanding my perspectives, can help USA Ultimate make the most of that opportunity at this critical time.