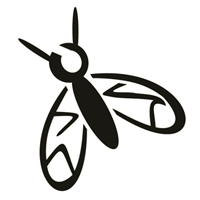 Stanford
Established
1995
Based in
Stanford, California
Nicknames
Superfly
Personnel
Coaches
Robin Davis, Jamie Nuwer
Captains
Caitlin Go, Deanna Abrams, Michelle McGhee
Roster Announcement
stanford.edu
Postseason titles
Championships (8)
2016, 2007, 2006, 2005, 2003, 1999, 1998, 1997
Regional
titles (7)
2016, 2015, 2013, 2006, 2005, 2002, 1999
Sectional
titles
2016
Postseason appearances
Championship
appearances (20)
2016, 2015, 2014, 2013, 2012, 2011, 2010, 2009, 2007, 2006, 2005, 2004, 2003, 2002, 2001, 1999, 1998, 1997, 1996, 1995
Regional
appearances (22)
2016, 2015, 2014, 2013, 2012, 2011, 2010, 2009, 2008, 2007, 2006, 2005, 2004, 2003, 2002, 2001, 2000, 1999, 1998, 1997, 1996, 1995
Sectional
appearances

Italic indicates team received a bye to Regionals.

2016
Links
Website
ultimate.stanford.edu
USAU Page
play.usaultimate.org
Facebook
superflyulti
Twitter
@SuperflyUlti
Stanford is a college ultimate team based in Stanford, California. The team competes as a member of the Southwest region and the Nor Cal section in the College DI Women's Division of USA Ultimate (USAU).
Recent Ranking
Stanford moved up to #19 (from #21) in our DI Women's Division Power Rankings on February 20th, 2019.
Recent Videos
For more videos try searching our video archives on VHX.
Seasons
Year
League
Region
(finish)
Section
(finish)
Regular Season
Postseason results
Captains
Coaches
Wins
Losses
2016
USAU
Southwest
(1st)
Nor Cal
(1st)
21
6

1st Place at College Championships
Won Championship Final (Whitman) 12-10
Won Championship Semifinal (Oregon) 15-13
[7-0 record]

1st Place at Southwest Regionals
Won Southwest Regional Final (UCLA) 10-7
[4-0 record]

1st Place at Nor Cal Sectionals
Won NorCal Conference Final (California) 12-8
[5-0 record]


Veronica Cruz, Monisha White
Robin Davis, Stephanie Lim, Jenny Wang
2015
USAU
Southwest
(1st)
NorCal
(1st)
15
5

2nd Place at College Championships
Nationals 2nd

1st Place at Southwest Regionals


2014
USAU
Southwest
(2nd)
NorCal
(2nd)

T-13th Place at College Championships
Nationals 13T

2nd Place at Southwest Regionals


2013
USAU
Southwest
(1st)
NorCal
(1st)

T-13th Place at College Championships
Natinals 13T

1st Place at Southwest Regionals


2012
USAU
Southwest
(5th)
NorCal
(2nd)

T-13th Place at College Championships
Nationals 13T

5th Place at Southwest Regionals


2011
USAU
Southwest
(2nd)
NorCal
(1st)

T-3rd Place at College Championships
Nationals 3T

2nd Place at Southwest Regionals


2010
USAU
Northwest
(4th)
Bay Area
(2nd)

T-13th Place at College Championships
Nationals 13T

4th Place at Northwest Regionals


2009
USAU
Northwest
(2nd)
Bay Area
(1st)

T-3rd Place at College Championships
Nationals 3T

2nd Place at Northwest Regionals


2008
USAU
Northwest
(5th)
Bay Area
(1st)

5th Place at Northwest Regionals


2007
USAU
Northwest
(2nd)
Bay Area
(1st)

1st Place at College Championships
Nationals 1st

2nd Place at Northwest Regionals


2006
USAU
Northwest
(1st)

1st Place at College Championships
Nationals 1st

1st Place at Northwest Regionals


2005
USAU
Northwest
(1st)
Bay Area
(1st)

1st Place at College Championships
Nationals 1st

1st Place at Northwest Regionals


2004
USAU
Northwest
(2nd)
Bay Area
(1st)

2nd Place at Northwest Regionals

T-3rd Place at College Championships
Nationals 3T


2003
USAU
Northwest
(2nd)
Bay Area
(1st)

1st Place at College Championships
Nationals 1st

2nd Place at Northwest Regionals


2002
USAU
Northwest
(1st)
Bay Area
(1st)

2nd Place at College Championships
Nationals 2nd

1st Place at Northwest Regionals


2001
USAU
Northwest
(2nd)

2nd Place at College Championships
Nationals 2nd

2nd Place at Northwest Regionals


2000
USAU
Northwest

1999
USAU
Northwest
(1st)

1st Place at College Championships
Nationals 1st

1st Place at Northwest Regionals


1998
USAU
West

1st Place at College Championships
Nationals 1st


1997
USAU
West

1st Place at College Championships
Nationals 1st


1996
USAU
West

2nd Place at College Championships
Nationals 2nd


1995
USAU
West
(2nd)

2nd Place at College Championships
Nationals 2nd

2nd Place at West Regionals
Lost final (UC Santa Cruz) 7-15
[4-1 record]