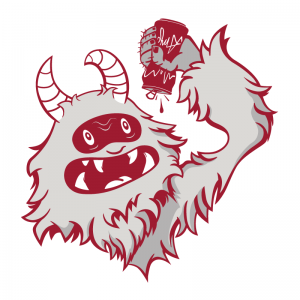 Philadelphia AMP
Established
2006
Based in
Philadelphia, PA
Personnel
Coaches
Patrick Sherlock
Captains
Andrea DeSabato, Ben Pelleg, Melissa Devlin, Stephen Ng
Roster Announcement
ultiworld.com
Postseason appearances
Championship
appearances (11)
2016, 2015, 2014, 2013, 2012, 2011, 2010, 2009, 2008, 2007, 2006
Other achievements and wins
Pro Flight
Finale
Champion
2016
Chesapeake
Open
Champion (3)
2016, 2013, 2007
Beach
Nationals
Finalist,
Womens
2016
Pro-Elite
Challenge
Champion
2013
World Club
Championships,
7th Place
2010
Philly
Invite
Champion (3)
2009, 2008, 2007
Boston
Invite
Champion (2)
2008, 2006
Links
Website
phillyamp.com
Facebook
facebook.com
Twitter
twitter.com
PFF highlights, short
vimeo.com
PFF highlights, long
vimeo.com
Chesapeake highlights
vimeo.com
July highlights
vimeo.com
Philadelphia AMP is a club ultimate team based in Philadelphia, PA. The team competes as a member of the Mid-Atlantic region in the Pro Flight of the Club Mixed Division of USA Ultimate (USAU).
Recent Ranking
Philadelphia AMP moved up to #1 (from #2) in our Club Mixed Power Rankings on November 20th, 2019.
Recent Videos
For more videos try searching our video archives on VHX.
Seasons
Year
League
Region
(finish)
Section
(finish)
Regular Season
Postseason results
Captains
Coaches
Wins
Losses
2016
USAU
Mid-Atlantic
(3rd)
23
3

6th Place at Club Championships


Andrea DeSabato, Ben Pelleg, Melissa Devlin, Stephen Ng
Patrick Sherlock
2015
USAU
Mid-Atlantic
(2nd)
11
7

11th Place at Club Championships


Ben Pelleg, Melissa Devlin, Raha Mozaffari, Stephen Ng
Patrick Sherlock
2014
USAU
Mid-Atlantic
(1st)
10
10

9th Place at Club Championships


Melissa Devlin, Nick Hirannet, Raha Mozaffari
Patrick Sherlock, Jill Furfari
2013
USAU
Mid-Atlantic
(1st)
19
2

6th Place at Club Championships


Jill Furfari, Kevin McCormick, Melissa Devlin, Patrick Sherlock
2012
USAU
Mid-Atlantic
(1st)
Founders
(1st)
15
14

14th Place at Club Championships


Jill Furfari, Kevin McCormick, Patrick Sherlock
2011
USAU
Mid-Atlantic
(1st)
Founders
(2nd)
5
9

8th Place at Club Championships


Jill Furfari, Kevin McCormick, Patrick Sherlock
2010
USAU
Mid-Atlantic
(1st)
Founders
(1st)
8
12

12th Place at Club Championships


Jeff Loperfido, Jill Furfari, Patrick Sherlock
2009
USAU
Mid-Atlantic
(1st)
Founders
(1st)
24
5

5th Place at Club Championships


Eugene Yum, Jill Furfari, Patrick Sherlock
2008
USAU
Mid-Atlantic
(2nd)
Founders
(2nd)
18
3

7th Place at Club Championships


Eugene Yum, Jill Furfari, Patrick Sherlock
2007
USAU
Mid-Atlantic
(1st)
Founders
(1st)
19
9

3rd Place at Club Championships


Jeff Snader, Kathi Jenkins, Peter Knappenberger
2006
USAU
Mid-Atlantic
(1st)
Founders
(1st)
16
3

5th Place at Club Championships


Jeff Snader, Kathi Jenkins, Peter Knappenberger