The Santa Barbara Invite offered an early look at the Southwest and a few out-of-region competitors.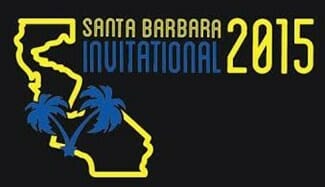 SANTA BARBARA — As the first competitive west coast tournament of the college season, Santa Barbara Invite offers the earliest glimpses of how the Southwest, as well as a few teams from other regions, will look each season.
While some of the results from this past weekend raised more questions than answers, there was still plenty to learn from the matchups that unfolded in sunny southern California.
Washington Vaults Into The National Conversation
As detailed in the finals recap earlier this week, Washington dominated the competition in Santa Barbara this weekend, really only encountering difficulty in their quarters match against Tulane and in the final against Arizona State.
When the Sundodgers were on, like in their 13-7 drubbing of British Columbia in semis, they were really on. Hucks lofted out into space for streaking receivers to run on to, break cuts followed by well-timed break continuations, and handlers dictating the offense with quick disc movement.
The main problems for Washington came when opponents succeeded in limiting their primary weapons by granting more respect to deep cuts and staying tighter on the break side, as ASU did in the final.
When that happened, the Sundodgers displayed a great deal more vulnerability and a smaller capacity for adaptability and depth than one might expect from a top competitor.
As British Columbia captain Peter Yu said after his team's semis loss, part of the reason why the Thunderbirds struggled to contain the Sundodgers' offense was because UBC attempted to step off the mark in order to put more pressure on huckers and hopefully limit Washington's deep game. This in turn left them susceptible to give-gos and made break throws easier, thus allowing the Sundodgers to dictate on offense.
But when ASU sought to limit Washington's huck game by simply staying tighter downfield and on the break side, forcing the Sundodgers to work the disc with greater discipline, the Northwest team struggled, often resorting to putting up more questionable hucks that often didn't work out.
Washington coach Alex Wells recognized this problem of decision-making and said it will be something his team focuses on improving throughout the season.
"It's just finding that line," Wells said. "I try to provide my players — especially the ones that are making the tougher throws — constant feedback on the decisions they make, trusting that over the course of the season we'll slowly get closer to where that balance should be."
Additionally, Washington could use some improvement on the defensive side, especially in the backfield. At a few points in the game, ASU players could be heard on the sideline reflecting on the lousy dump defense, saying that if Prime could only remain patient and execute then every O point would be a hold.
While the Sundodgers excelled at converting turns when they were gifted them, the added ability to generate more of them would greatly increase their already substantial power.
Arizona State Confirms Status As Southwest Frontrunners
In a year where the picture of the Southwest looks even murkier due to crucial roster turnover across the board, Arizona State have clearly set themselves apart as the team to beat in the region.
Though they lost a few key contributors like Travis Dunn and Zak Semerad, Prime have retained most of their core, including All-Region handler Nate Bridges and early contender for Southwest POTY Danny Bellissimo.
Additionally, six people on ASU's roster played with Phoenix Sprawl over the summer, in what would be the club team's most successful year perhaps ever, besting all competition at Regionals with the exception of world champion San Francisco Revolver. Bridges and Bellissimo — as well as Andrew Kohl, Josh Walker, Dan Howe, and Michael Grazzini — all look that much more dangerous for the experience.
All weekend long, Prime looked like one of the few teams that already had a solid system in place, with the majority of teammates knowing their role and being left free to execute it.
ASU consistently exhibited good dump-swing movement and generally strong handler retention. Just about every point featured classic see-saw swinging action to open up new lanes downfield, rather than repeatedly relying on cutters to get open despite defensive awareness of where the disc is.
Their transition offense also looked great, with someone frequently streaking deep once the disc hit the ground.
Perhaps most impressively, Prime's malleable zone frustrated opponent after opponent. Instead of going with a static cup that perennially trails the swinging disc, ASU ran a more chemistry-based junk look that backed off and clogged the lanes when the disc was in the middle of the field and trapped into a cup with an eye on the dumps when the disc swung to the sidelines. Meanwhile, the middle defenders kept their heads on a swivel and watched incoming cutters and potential weak points, creating an ever-shifting entity that made it difficult to recognize where the holes were at any point in time, since they changed so often.
There has been some nice innovation in the state of Arizona with zone defenses — Arizona rode their diamond zone to Nationals two years ago.
When rounded out by their fundamental man defense that seeks to reduce separation as much as possible, Prime look to be in a great spot to finally take the region and earn a bid to Nationals.
One of the main obstacles standing in their way was their own occasional difficulties with cutting. Though they often run a fairly clean vert stack, Bellissimo said that ASU struggled in the finals when handlers became frustrated with the clutter downfield and tried to do too much, effectively stepping into the throwing lanes and making it that much harder to get a flow going and advance the disc upfield.
Bellissimo said, however, that his team will be working on maintaining a greater discipline from their handlers and team leaders in an effort to further increase trust and improve their team cohesion.
UBC Looks Poised to Fight For A Third Northwest Bid
Despite taking a significant beating from Northwest rivals Washington in semis, UBC nevertheless made a strong statement in Santa Barbara.
Though Washington certainly earned the victory, the semis loss seemed to be more an unfortunate convergence of a squad just missing the mark on a handful of passesather than it being a telling statement about a UBC's true identity. It didn't help that their opponent could simply do no wrong.
That's not to detract from the Sundodgers' offensive prowess so much as an attempt to give a little more credit to the Thunderbirds amidst something of an anomaly in a largely successful weekend.
UBC won all their match-ups with Southwest teams, including Arizona State and Stanford (twice), further bolstering their region's stock after a disappointing one-bid year for the Northwest in 2014.
Their quick disc movement offense, featuring an array of high-release flicks, lefty backhands, scoobers, and endless give-go passes, make them always dangerous on offense. The combined chemistry of their five U-23 players in Peter Yu, Edward Guo, Fred Lam, Nicholas Lin, and Brayden Gee — some of whom have been playing together for a good number of years on a handful of teams — can be a lot for opposing defenses.
Unfortunately, they'll need to figure out how to better integrate and develop their younger players if they expect to continue being competitive and earn that additional bid for the Northwest.
Yu recognized this after their semis defeat, citing that his team will need to work on not only maturing their younger teammates, but also finding a better balance between their handlers doing too much and not enough. He said that although his team needs its stars to excel and carry a certain hefty amount of the workload, they also need to give each other space and remember to play selflessly for the betterment of the team as a whole.
Their next tournament, President's Day Invite in San Diego on Feb. 14-16, will be their next chance to do just that.
Stanford Puts Together a Promising Sunday
It's not often that a team can go 2-2 on Saturday and 4-4 overall on the weekend and still finish fourth in a tournament of 20 teams, missing the final by a single point. But that's just what Stanford did, thanks to their strong run in bracket play.
Based on their uninspired performance on Saturday, where they fell to UBC before getting trounced by ASU, one might have expected Bloodthirsty to finish somewhere in the middle.
Coach Daniel Silverstein said the main difference between the two days came down to basically this: "People got sick of losing."
It's tough to know what that really means, but even tougher to argue with the results that back it up.
After an impressive comeback win over UCLA in prequarters Sunday morning, Stanford would leap out to a multiple-break lead over 2014 regional champions UC San Diego. Though the Air Squids would eventually close the gap and force a tighter contest than Bloodthirsty might have liked, Stanford remained in control for most of the game, continually breaking free deep and completing numerous hucks.
Against all four of their Sunday opponents that appeared to be the main element that separated Stanford and kept them close in all the contests: the repeated execution of the long ball, even when the defense knew it was coming.
Much of what made Bloodthirsty's deep game among the strongest of any on the weekend could be attributed to the disciplined realization of their system.
Rather than forcing deep cuts based on match-ups or getting frustrated at cutting problems — with the countless same-third hucks and other low-percentage looks so common to undisciplined college teams lacking the veteran club handlers with the throwing prowess to overcome such unfavorable odds — the majority of Stanford's deep cuts came from the rail positions, across the field, and often timed off a handler upline cut. This not only frequently catches the defense off guard, but it also puts the throwers in prime throwing position and allows them to float the disc out in front of receivers so the latter can view the disc's entire flightpath and run onto it.
It's just classic smart offense.
Though the losses of vital leaders like Jordan Marcy and Cody Mills have certainly made a mark and left Bloodthirsty without any standout playmakers, if they can continue to function as a single unit all working in tandem with each other, that shouldn't be a problem.
While a critical drop on an upline pass during double game point of their loss to ASU in semis suggests that the mostly young Stanford squad might need to work on steeling themselves for those crunch time moments, one can definitely envision them putting together a decent performance at their home tournament, Stanford Invite on March 7-8, even with the raised competition.
UCSB Ready For Another Solid Year
Though they have a couple ballers in Hunter Corbett and Will Turner, the strengths of UC Santa Barbara still rest in their unity, high energy, and tenacity.
For, even if you took out Corbett and Turner, Black Tide would continue to execute their system and be just as loud and hungry, albeit perhaps with fewer highlight reel plays.
As evidenced in their evening showcase game this weekend against Cal, UCSB have a certain knack for taking over the energy, almost regardless of the score (or the added benefit of a home crowd). Any time they complete a goal, their collective team celebration might lead a passerby to believe they were in the midst of a monster comeback or a blowout win — even if Black Tide themselves were being rocked.
That level of intimidation potential and team confidence can go a long way, especially at the college level where opponents' mental games are much more permeable.
Luckily for UCSB, they also have a solid talent base to back it up. The past two or so years of training and developing their youth have really paid off. Black Tide now has a considerable core of juniors and seniors that know how to get the job done, many of which have the added bonus of high-level club experience with the Santa Barbara Condors.
With their sizable roster and rowdy sidelines, one can be sure that the seven on the field are pretty much always amped up to run hard and make big plays.
Sometimes, this abundance of energy can detract from their focus and lead them to take some questionable looks, a fault that really hurt them in their quarters loss to ASU.
If they can manage to exude that intensity on defense and harness it on offense, however, they will have a legitimate shot at winning the region, especially if they can further evolve their flustering cup zone that netted them so many turns on the weekend.
UCSD Missing Their Senior Core
Losing almost a dozen players from your roster in a single year can really change a team, even if that team dominated the region the previous season.
Without key components like James Lai, Jesse Cohen, Paul Morimoto, Nick Smith, and Aaron Lee, UC San Diego looks like a much different squad. While they retain All-Region big man Trevor Purdy, jack-of-all-trades Chris Liu, and handler Cody Kirkland — who has some of the best hucks in the region — this weekend illustrated how much of a difference those graduated seniors can make.
While the Air Squids still looked like a well-coached team that runs a sturdy system, with the loss of so many weapons, that system just isn't as strong.
As a result, many points looked an attempt by the seniors to do all the work, often in the form of Kirkland waiting until Purdy broke free deep and launching a winding outside-in floater for him to go up and get. While this strategy found a good amount of success, it's simply not enough for a team to base themselves around.
Given their experienced coaching staff, one can be assured that UCSD will continue to groom their younger elements and slowly relieve some of the pressure their veterans were feeling this weekend.
How far they will be able to ripen them in just a few months, however, remains to be seen.
Davis and Cal Struggle Without Their One-Two Punches
Similar to UCSD, the loss of Eli Kerns and Nathan White for UC Davis and Chuck Cao and Zane Rankin for Cal have drastically reduced their respective teams' firepower.
Both teams exhibited a number of good signs related to the exceptional quality of their systems, namely big, driving vertical cuts and decent timing. But the ability to take advantage of that flow and execute on a consistent basis was simply lacking in both squads.
Whereas previously, if a cutter got open deep, there'd be a good chance a pinpoint Cao flick huck or a big White backhand would find them, both teams could be seen throughout the weekend often making the right moves and decisions but failing to execute, whether it be through miffed throws or just plain drops — errors that plagued both squads in a number of their matches.
A few players really stepped up, particularly Davis' Ben Souvey, but for the most part the Dogs and Ugmo both look like they could use some on-field leaders to step up and make plays on a regular basis.
Though they'll both undoubtedly improve over the course of the season and look almost nothing like their January selves, even with these programs' experience and support it would be tough to see either of them rising up to make a deep run at regionals.
Quick Hits
– Cincinnati was one of the most aggressive teams at the tournament, putting up lots of floaty deep shots, tricky scoobers into tight spaces, and various other questionable looks; they were confident in their ability to make big plays. While this worked for much of the tournament, when their hucks were a little off or their risky shots didn't pan out, they struggled to figure out ways to restart their momentum. Kieran Kelly, however, coming off his strong season with the Condors, looked to be perhaps the most consistently dominant and intelligent player on the field. Look for him to continue wrecking defenders in the Pitt-dominated Ohio Valley region.
– Much like last year, Tulane made the trip out west (this time arriving with more than eight players) and put up quality games against a number of teams, but just couldn't seem to break through, despite almost upsetting Washington in quarters. Sub Zero stud Greg Cousins knifed through defenses all weekend and should be a lock for Southeast All-Region honors again.
– Perhaps feeling the effects of losing essential components like Spencer Diamond and Dan Harris, Dartmouth looked largely underwhelming. It didn't help that Andrew Pillsbury was playing with a large cast on his right arm. Though they could certainly grow as the season progresses, the power in the Northeast will likely be leaning more toward Harvard, Massachusetts, and Tufts in 2015.
– Though they were each knocked out in prequarters, UCLA and Victoria both revealed glimpses of potential that might soon be further realized at upcoming tournaments like Pres Day.
– While teammates Nate Bridges and Danny Bellissimo might garner more of the spotlight, Arizona State's Josh Walker might be poised for a big season. He notched a layout D and layout score on a huck for the bookends to force double game point in semis, before catching the eventual game-winner on the next point. He also came up with a huge layout block in the endzone on double game point in the final that could have been the play of the game if Prime didn't soon throw it away on an ill-advised huck.
– Former Cal and San Francisco Flamethrowers baller Zane Rankin was in attendance but did not cleat up for Washington due to a groin injury. If he can get healthy and start working into the Sundodgers' system, Rankin could eventually become their most explosive playmaker and potentially transform Washington from a Nationals contender to a team that has a legitimate shot at making a run at Nationals.
Outlook
After getting solid glimpses of just about all the main Southwest teams compete in Santa Barbara this weekend, it's unfortunately tough not to come to this general conclusion: it's going to be something of a down year for the region.
While the familiar Northwest faces of Washington and UBC look to be in a good position to earn their region some more bids this season, with the exception of ASU and UCSB (as well as Stanford and maybe one or two others), the Southwest just doesn't look like it's going to stack up very well.
Against quality out-of-region teams (Washington, UBC, Victoria, Cincinnati, Tulane, and Dartmouth), the Southwest went 8-17 this weekend.
In 2014, the region had four teams in the top 30 and eight in the top 40, but only managed to sneak one into the top 20, despite many being on the cusp of national contention.
This year, with 12 of the 14 All-Region selections not returning — UCSD's Purdy and ASU's Bridges being the exceptions — and a clear overall drop in the level of most of region's top squads, 2015 looks to be even tougher for the Southwest.
To be fair, it is only January. Not every team needs a superstar to wreck shop.
But unless some of these hopefuls do big work at crucial upcoming tournaments like Pres Day and Stanford Invite, then it's looking like another rough, one-bid year for the Southwest.
Additional reporting from Charlie Eisenhood.