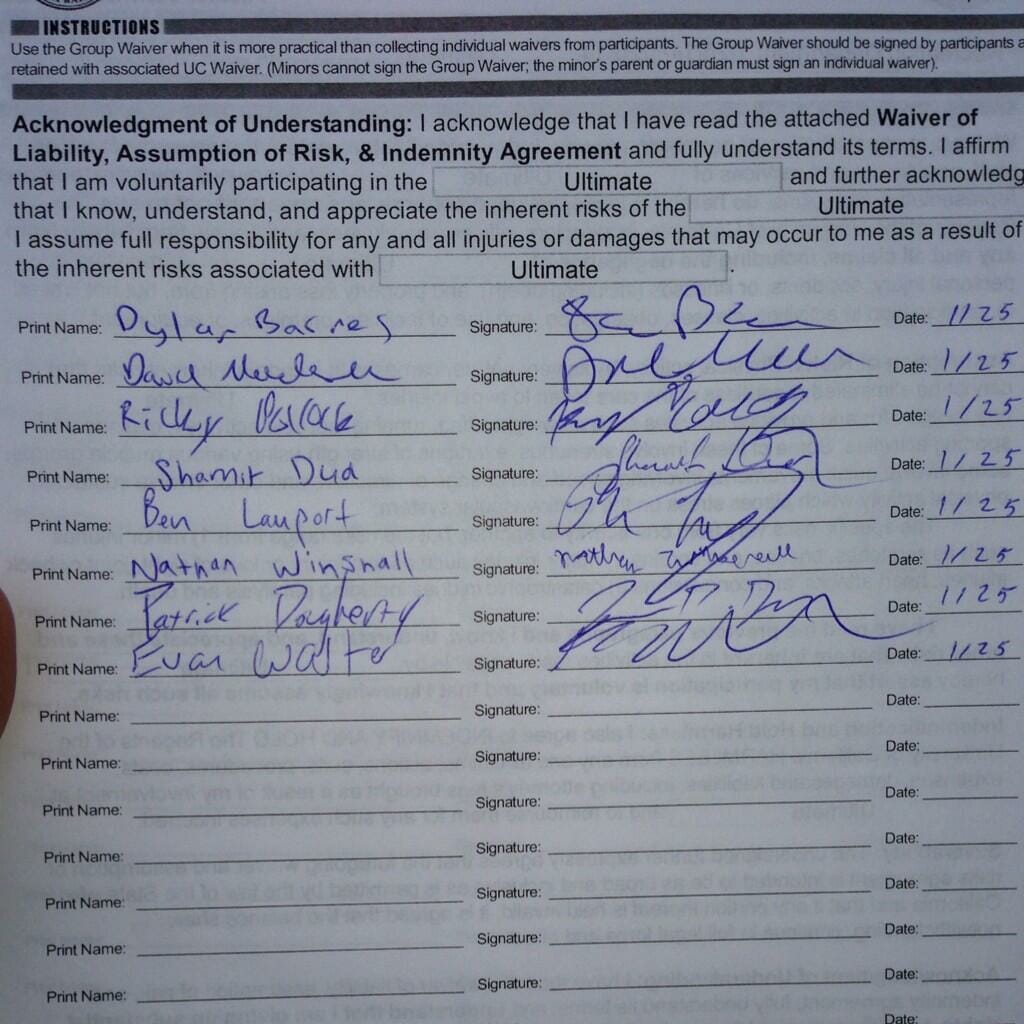 Tulane knows that it often takes some sacrifice to improve a team. This year, they passed on their typical Spring opener — the close by T-Town Throwdown — in order to travel to the West Coast and face a strong field at the Santa Barbara Invite. Unfortunately, Mother Nature didn't cooperate.
Tulane managed to get just 8 players out to California before weather-related flight cancellations stranded the remainder of their team in New Orleans. Rescheduling flights would have meant that players would not have had an opportunity to play in more than 2 or 3 games, so they took the refund and left the 8 out West to play short-handed all weekend.
The team is hoping to get USA Ultimate to decertify their results so they won't count towards their rankings.
It is an unfortunate turn of events for one of the Southeast's most promising up-and-coming teams. Tulane played well at CCC in late fall, notching wins over Florida and Georgia Tech.
The team briefly considered sending its players stuck in the South to T-Town for the weekend, but ultimately decided to let those already in California play it out.
UPDATE: Tulane will have at least 3 more players joining the team on Sunday morning, including captain and top playmaker Greg Cousins. They finished Saturday a surprising 3-1, taking second in the pool with their only loss coming to the undefeated Arizona State. They finished pool play with a double game point win over 2013 Nationals qualifier UC Davis (although they were playing without their star, Eli Kerns).