USAU is mixing up the booth.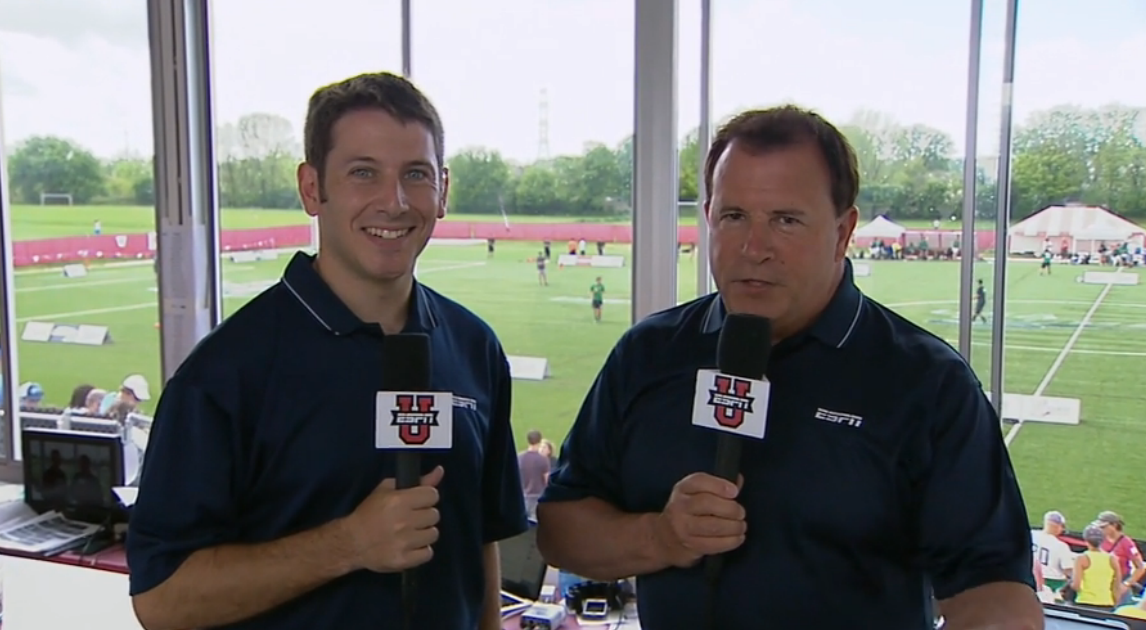 USA Ultimate has switched up their booth on ESPN3 to start 2016, as Evan Lepler — the long-time color commentator — will take over play-by-play duties and Ian Toner — a gold medalist at the Club Championships (Johnny Bravo '14), U23 World Championships (USA Open '13), and Beach Championships (And The Warhawks '16) — will take over the color position.
Since the start of the ESPN3 era in 2013, Lepler has served as a color commentator alongside a play-by-play broadcaster appointed by ESPN. The play-by-play guys used since then — Mike Couzens, Wayne Randazzo, Jim Barbar, and Shawn Kenney — had little to no experience with ultimate and varied widely in their success calling the game.
RELATED: Ultiworld To Livestream Eight Games Live From The College Championships
Pairing Lepler, the most experienced announcer in ultimate by far thanks to his work with both USA Ultimate and the AUDL, with Toner, who also has many games under his belt with Ultiworld and NexGen, should make for the richest USA Ultimate/ESPN3 broadcast to date.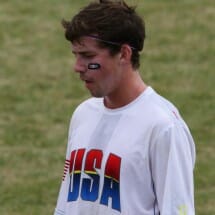 "I'm excited for the opportunity to do the play by play," said Lepler. "I think it's what I'm better at and what I've spent my career honing my skill at."
Lepler has been the play-by-play announcer for the AUDL since 2015 and has experience with many other sports, including baseball and basketball.
"I've admired Evan's work and the commitment of the USA Ultimate and ESPN production teams for years," said Toner. "It's incredibly humbling and exciting to be working with them, and I look forward to helping USA Ultimate showcase our great sport to lifelong fans and newcomers alike."
Lepler echoed Toner's excitement about working together. "I love asking questions of people who know more about ultimate than me," he said.
The duo, who will also work together at the US Open in July, will call six games at the D-I College Championships: all four semifinals and both finals. You can watch the games live on ESPN3. The finals plus a highlight show will also be aired on ESPNU on Wednesday, June 1st. The full ESPN3 schedule can be found here.