One of the season's most pivotal tournaments will define the middle of the season, and whoever comes out on top will be considered the favorite to win the national title. Let the madness of March begin.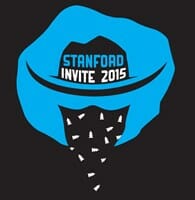 Ultiworld is livestreaming games from the Stanford Invite. Here is the filming schedule.
After much anticipation, the Stanford Invite is here and ready to start separating the contenders from the pretenders. Five of the past six national champions foreshadowed their rise to the top by first conquering the Stanford Invite. Last year was the exception, when future-finalist Oregon took home their second straight Stanford Invite title (Champion Ohio State was not in attendance). To repay us for breaking the streak, the 2014 tournament revealed breakout teams like Central Florida and Western Washington.
Most of the same cast of characters return. The top four seeds – Oregon, Stanford, British Columbia, and Whitman – could very well be the semifinalists at nationals. UBC, Whitman, and Victoria are all making their season debuts. This year, the Northwest and Southwest's elite are joined by two South Central teams looking to make their own returns to nationals: Colorado and Colorado College.
The bid picture is starting to form. The tiers of title hopefuls, quarters hopefuls, and nationals hopefuls are taking shape. This weekend will only shine more light on who is ready.
Tournament Profile
Date: March 7-8
Location: Fremont, CA
Ranked Teams: 12
Frontrunner Status for #1 Oregon and #2 Stanford
If there's one thing we learned in the season's opening weeks, it was that Oregon and Stanford are the cream of the crop. They've earned their status at the top of the rankings, sporting a combined 28-1, with that pesky one coming in the final of the President's Day Invite, where #1 triumphed over #2. If they romp in Fremont, the conversation will be about if anyone can catch them.
There's a certain inevitably to Oregon's attack. It never feels like "if" but "when" while watching Oregon overpower their victims. Fugue is big, strong, fast, and even if some of the names have changed, the result has been mostly the same: lots of Ws. They'll be looking to claim a third straight Stanford Invite, a followup to winning a sixth straight Pres Day.
As of yet, it doesn't even feel like we've seen Oregon's full arsenal. Bethany Kaylor has probably been the nation's best player through the season's first few weeks, a heck of a way to return from a season ending injury. The idea that Hayley Wahlroos, the Ultiworld Freshman of the Year last year, is only getting better should terrify the division. The list of impact players goes on, but some players are stepping up into bigger roles this year. Kaitlin Brunik is using her disc skills to break marks regularly and freshman Ella Hansen is stepping right into the mix in the backfield.
Meanwhile, Stanford has been on a roll of their own since the season began. Despite Oregon handing them their first loss, Superfly has plenty of momentum coming into their home tournament. Their hallmark has been suffocating person defense, chock full of hard running, physicality, and smart positioning; the marks do their jobs, the downfield does their jobs, the offense does not. On the turn, they've got the versatility to attack on multiple axes, with the confidence that if they don't punch it that possession, they can earn another.
It's a recipe for success and they've got chefs very familiar with the ingredients. Nearly everyone returns for Stanford, from the coaching staff to last year's star freshmen to their former stud coming off a lost season. It shows on the field, where they look more attuned to their system than anyone in the country. Steph Lim has been the central piece on both sides of the disc, but Halsey Hoster and Anne Rempel are both playing at very high levels game in and game out.
Will anybody be able to puncture the records of the top two seeds? Can a team put an emphatic red box on their scorereporter page? Stanford may be the first peak at how many horses are in the race.
Cue the Entrance Music for #4 UBC and #5 Whitman
If you're going to arrive late to the party, you've got to come ready to rock and roll. None of their opponents on planning on taking it easy on ballyhooed Northwest bombshells just because it'll be the first time USAU is writing down their scores. In fact, out of region teams may be targeting them, hoping to jump them early and get a cut of the ranking points they're likely to earn down the line.
"The pace of our season is definitely different from that of most American teams, out of necessity," says UBC captain Zoe Suche, "and we're accustomed to it at this point so we're fairly clear on our approach." That may not mean roaring out of the gates, as UBC dropped three of their first four games last season; since British Columbia's 2008 national title year, they've lost three or more games every year at Stanford. But it does typically mean building on their play throughout the weekend and always looking like a contender.
"Stanford is a very important point in our season, especially in terms of knowing where to direct our focus for the weeks prior to NW Challenge, but we plan on peaking at the right time," adds Suche.
The wealth of capability on the Thunderbirds roster makes depth and execution one of their greatest strengths. Victoria McCann and Leah Mulholland are two of a full stable of cutting contributors, while Terynn Chan and Jess Chung pace the game from behind the disc. Mira Donaldson remains one of the biggest offensive threats in the division. But it is the team's overall talent that has made them a popular pick to make semifinals this year – despite not playing yet this season, they are #3 in Ultiworld's most recent Coaches Poll.
Whitman's program has a lot less pedigree than UBC's, but the players on the roster have been lauded with accolades. WJUC U-19 Gold, selections for the U-23 team, trips to the Club Championships – the trophy case is far from bare. But following back to back appearances at Nationals, where they finished near the bottom, they no longer are burdened with proving to anybody that they belong. With so much expectation from outside the program, their focus is inward.
"Our team motto for the season is all about 'Process'," say the Whitman captains. "Loving each other, loving the game and loving the process is what this season is all about for our team."
The question is how much that focus will impact their ability to win early on. The team is loaded with impressive skill players, headed up by sophomore star Claire Revere, senior captain Julia Bladin, and junior captain Ari Lozano. Tall lefty handler Margo Heffron's continuous growth has resulted in a very difficult to guard backfield presence, while handler Alex Hardesty and cutter Elissa Picozzi do the yeoman's work. And the new acquisitions? Alyssa and Linnea Soo, two of the premier Seattle recruits, and transfer Nina Finley are additions that result in a roster overflowing with strong contributors.
Both teams have the buffer of the Northwest region's strength to rely on. There is little to no concern about the opportunity to get to Nationals. That lets these teams focus on the big picture. But funny things happen when you're locked in a tight game that could knock you out of the bracket, with the pressure of high expectations and the fear of criticism lurking close by. Both of these teams, in their first chances to take the line, will want to show everyone what they can do.
#8 Western Washington Returns to the Scene
Western Washington won Stanford in 2014…well, the Stanford Open, at least. But then they almost won the Invite. In less than a month, they went from not having a spot in the field to nearly besting it. Chaos did it in their signature hard nosed fashion. And with that, the division started to take notice that Western Washington was a team to know.
While they won't get to make the same splash this year, that suits WWU just fine. "We are stoked to be returning to the Stanford Invite," says captain Abbie Abramovich, "and are grateful to not have to travel to the Open."
People took notice last year, and now they're considered one of the nation's best teams. They've been logging votes in the Coaches Poll all season, despite losing superstar Callie Mah and stalwart Natalie Powell. And that's because they've scored big recruits to add to last year's haul. Sophomore Tiffany Phan, who is blossoming into a fearsome handler after establishing herself as an excellent defender, is joined by freshmen Maddie Gilbert and TQ Wen. Rosemary Widenor, Abramovich, and sophomore Jessie Thoreson give them a high quality core.
"We had a great starting baseline at the beginning of the season," admits Abramovich.
The team hasn't played since the end of the January, where they dispatched a Colluvium field much weaker than the one they'll face this weekend (save Oregon, who they fell to twice en route to a 2nd place finish). The increased level of competition is exactly what they need to measure themselves.
The Usurpers: #6 UCLA and #7 Washington
Both UCLA BLU and Washington Element have opened their campaigns successfully. That's pretty impressive considering you could make a likely top 10 team from the players that graduated from their rosters last season. But they've both found new centerpieces and easily transformed rebuilding into reloading.
UCLA has been one of the biggest stories of the early season. They've got wins over Washington, Colorado, and Texas, and their three losses have all come against Oregon and Stanford. And they haven't looked out of their depth in most of those matchups either. BLU has shown consistency, skill, and athleticism that put them on par with some of the best teams out there.
What's elevated UCLA from good to great is further down the roster than their top end of Han Chan (well on her way to a monster breakout season), Kristen Pojunis, Margot Stert, and newly added Melissa Kan. Speedsters Ann Lee and Camille Wilson are doing a lot of work for BLU and Kathleen Lo has seen increased touches in the backfield. They've got a balance of strong cutters and good disc skills. At this point, missing semifinals would be a disappointment for a team of this caliber.
Meanwhile, Washington's taken a different route to the success: imports. A flood of experienced graduate students has eased the pain of losing the bulk of their core playmakers. Seven grad students are cleating up for Element; the team doesn't have a single freshman. That level of experience means the team can accelerate the learning curve and focus heavily on building chemistry. Returners Cami Canter, Bailey Kilmer, Grace Noah, and Nora Landri are giving the team stability as they build a new identity.
Few teams know how to keep their eyes on the prize like Washington. They always know how to save their best for last and stay focused on the development of the whole. Even with arguably their best player, Sarah Edwards (who is out of the country), they're still dangerous even with open lines and limited sets. Their experience new additions are doing a great job on defense and that can keep a team in any game.
Statement Opportunities: Potential Breakouts
The rest of the field is perfectly capable of surprising, just as teams like Western Washington and UC Davis did last year at this tournament.
Would #9 Colorado fighting their way to semifinals be a surprise? If you look at their roster, no. But if you look at their results from Pres Day? 6-3 doesn't look bad, but every time they took on a top team, they came up short, including getting throttled by UCLA. Early reports say the team lacks polish and cohesion, not a cause for concern so early. That could certainly be rectified by a few more weeks to jell. And they certainly wouldn't want to drop pool play games against out of region opponents ranked below them.
Just a pool play spot below Colorado is #18 Victoria, making their season debut. Kate Scarth is the team's most consistent threat downfield, while Alex Omand has shown she can make huge plays. Kira Beukeboom, Corinne Dunwoody, and Naomi Redmond provide a capable trio of throwers to get them the disc. How they stack up defensively will be a question mark and they'll need to be efficient with their opportunities. They are probably the least secure team in the Northwest and don't have the luxury of resting on their laurels.
It may be an emotional weekend for #19 Carleton Syzygy. They had to withdraw from the tournament last year in the wake of tragedy. Following last weekend's anniversary, Syzygy will have to channel their emotion onto the field. Queen City Tune Up revealed some flaws, but also Carleton's resilience. Talented players have left the program many times before and Carleton has always found ways to replace them. It's Katie Ciaglo, Claire Rostov, and Leah Cromer who could step up as the next in the Syzygy lineage beside Emily Buckner, one of the country's premier players.
The Southwest is searching for some success of their own. #16 UC Santa Barbara has tumbled down the rankings after suffering some upset losses at Pres Day. The Burning Skirts have really struggled putting teams away, a dangerous habit to get in. One of their upsets was at the hands of USC, who is coming off a great weekend in La Jolla that helped earn them a Southwest strength selection to the tournament. UC San Diego and California have both been hanging around in the 20-30 power rankings spots; UCSD has been inconsistent while Cal is falling short of their potential in their big games and letting those losses weaken their mental game.