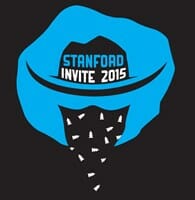 Ultiworld is excited to announce the first livestreaming event of the year: the 2015 Stanford Invite. We will be broadcasting live video for free on YouTube from sunny Fremont, CA, all this weekend. Here is our livestreaming schedule (all times Pacific):
SATURDAY
8 AM: Oregon v. Wisconsin (M)
11:20 AM: Whitman v. Washington (W)
1:00 PM: Washington v. Carleton (M)
3:00 PM: Women's Prequarters
SUNDAY
8:00 AM: Women's Quarterfinal
10:00 AM: Men's Semifinal
12:00 PM: Women's Final
2:00 PM: Men's Final
Bookmark our live page — that's where you'll be able to follow all of the Stanford Invite action, from live video to score updates to news.
Please note that this weekend's games will only be free to watch live; if you want video-on-demand access at a future time, please sign up for one of our affordable subscriptions.