Seattle looking to keep pace with SF, Boston.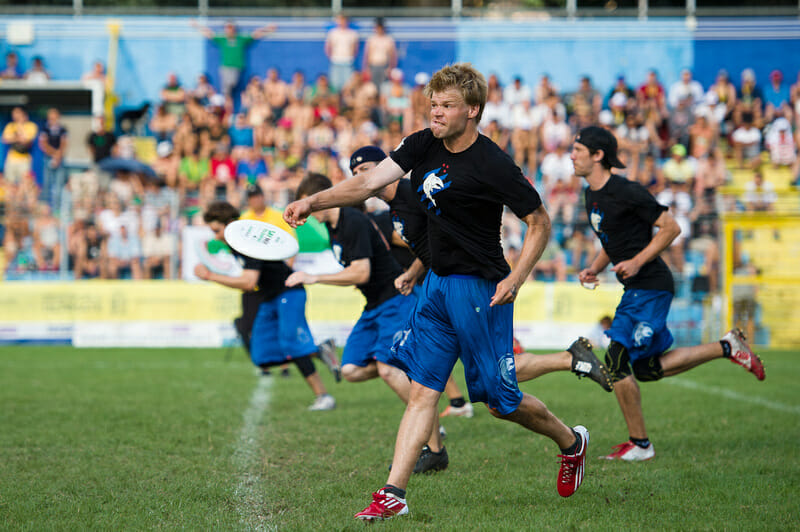 Seattle Sockeye is poised to add a monstrous 'rookie' class in 2016 as a number of elite players are moving to Seattle and planning to try out for the fish.
Trent Dillon, the 2016 Callahan award winner from the University of Pittsburgh, will be starting a PhD program at the University of Washington in the fall and plans to try out for Sockeye this summer.
His USA Men's National Team teammate Nick Stuart is leaving Minneapolis for Seattle, as is his long-time Sub Zero teammate Simon Montague (2015 2nd Team All-Club).
Ben Snell, 2015 college champion with UNC, is moving to Seattle in the next two weeks and playing for the AUDL's Seattle Cascades.
Husayn Carnegie (formerly of Condors, LA Aviators) moved up the coast last month and is already making plays for the Cascades.
While Sockeye's tryout process has just started, it seems a safe bet that most, if not all, of these players will make the roster. The influx of talent to the Seattle area will add a ton of athleticism and depth to a team that reached the National final last October. They will need the additional firepower to keep up with last year's champion, San Francisco Revolver, who is picking up George Stubbs, and 2015 semifinalist Boston Ironside, who is adding a boatload of talent including Kurt Gibson.
Correction: An earlier version of this article stated that Snell lives in Seattle. He has not moved yet.