Get ready for a thrilling weekend!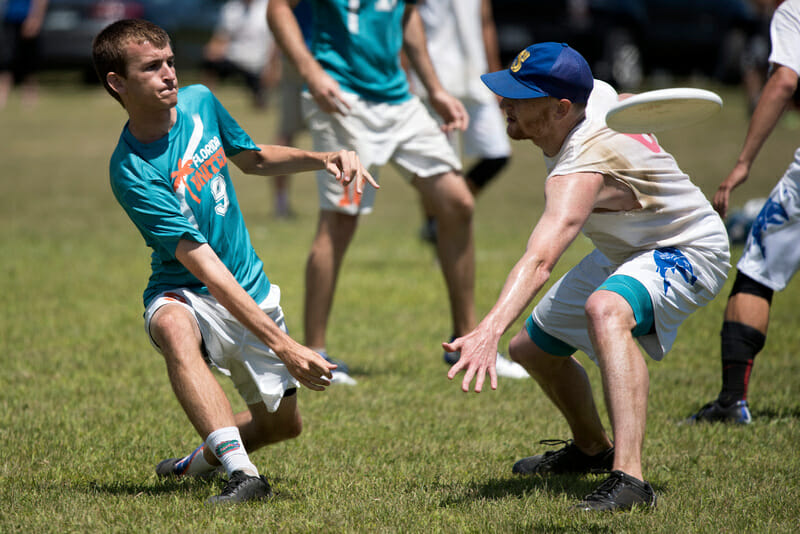 Regionals may be the best club weekend of the year. While the National Championships offer up the best competition and opportunity for breathtaking games, Regionals is the competitive peak of the year, with entire seasons defined by even a single game.
Here, we break down the Nationals contenders in every region in the Men's Division and give you what you need to know to follow all the action this weekend.
Great Lakes
Score Reporter
Location: Rockford, IL
Number of bids: 2
Excitement level: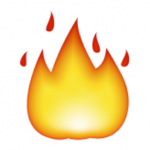 The Great Lakes would be a great place for an upset, although the chances seem quite slim. Coming into this weekend's Regionals, the stage seems set for a rematch of the two current powerhouses vying for placement more than seats at the Nationals table, but there are some talented, albeit relatively nationally-unknown contenders, trying to flip that script.
The favorite is surely Chicago Machine, known for their ability to step up their game at crucial moments — like their unexpected run to the semifinals at last year's Club Championships1. Now, this doesn't come without caveats. Machine's run was shocking in part because of their previous day's goose egg, going winless in pool play. This year's Nationals structure was actually amended such that another such miserable performance would mean their Championship dreams would be dashed as of Thursday night.
That said, this year's Machine will only learn from such experience, and their recent trajectory — including strong regular season performances the last two seasons and some early success this year, winning the US Open — only point to another Nationals full of potential. Their inconsistency, though, is their Achilles heel, and is what should give any other team in the region hope. The talent is there. The question is do they click or crumble?
High Five, combining a good chunk of the talent from Ohio and Michigan, has a similarly inconsistent theme as Machine and should be considered a barely second seed. Their strong regular season performance in 2015 turned heads (especially Ironside's and Bravo's), but their Nationals dreams were dashed by a major stumble in pre-Quarters to a hot (and underrated) Madison team that nearly toppled Sockeye. This year, their results have been similarly up and down, even handing Ironside another massacre of a game in a 13-6 drubbing at the Pro-Elite Challenge.
Since then, their results have been much less promising. Adding new coach Tyler Kinley, coming off of his first coaching gig at the University of Michigan, could help, but nothing is proven yet, and with change can come growing pains. This is team the rest of the region will eye as a potential upset. That said, the talent is unquestionably there for them to not only earn a bid, but win the region as they did a year ago. Can they show up?
Cleveland Smokestack is the most likely team in the field to leave one of the above in tears. The likelihood may be low, but that can be a powerful mental vantage point to play loose and fearlessly, and ultimate has no shortage of stories of teams getting hot and riding it into the promised land. They will need to win their earlier games without giving up too much gas in the tank, as their depth isn't comparable to the region's two powerhouses.
For the rest of the field, Regionals will most likely be their season's final resting place, but they can rest assured that they can simply make the trip back in a matter of weeks to enjoy the beautiful Rockford, IL, scenery once again at Nationals — from the stands.
By Ultiworld Staff.
Mid-Atlantic
Score Reporter
Location: Reston, VA
Number of bids: 2
Excitement level: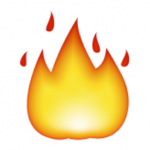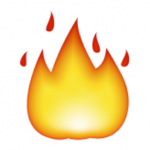 While the top of the Mid-Atlantic may look familiar, the middle class of the region has gotten deeper and increasingly competitive. Behind Truck Stop and Patrol lie several teams that have a chance to make 2016 their year, if they can avoid cannibalizing each other first. It's all up for grabs in Reston, Virginia, as the region's top twelve teams will clash for two bids to Nationals and four hotly contested Select Flight spots this weekend.
The only team to win the Mid-Atlantic region since the 2012 redraw, Washington D.C. Truck Stop is once again the team to beat at Regionals. A sterling regular season that saw them pull down wins over Johnny Bravo, Doublewide, Rhino, and High Five has Truck ranked 2nd in the country by USA Ultimate.
With a dynamic offensive attack and a fierce defense, Truck are almost prohibitive favorites to repeat as Regional champs. Featuring four team USA players, Truck Stop has had the talent to run teams off the field for most of the season, notching a resounding 13-6 victory over Patrol in their only intra-regional game so far.
Arguably a top three team in the country last year, the additions of Sean Keegan, John Wodatch, and a handful of players from the burgeoning youth scene in the DMV have made Truck even more formidable.
Truck's toughest battle is likely come from Patrol. The team got Philadelphia back to Nationals in the Men's Division last season after several years of absence following the dissolution of Southpaw. Philly returned to the promised land by upsetting Temper in the game-to-go, proving that they were the real deal. This time around no one is doubting Patrol's credentials, as they will take the field as the favorites to claim the region's second ticket to Nationals after a solid – if not spectacular – regular season in which they managed to secure a crucial strength bid for the Mid-Atlantic.
There was significant roster turnover for Patrol this season, with 10 players departing the team. But by all indications, it seems that Philly has used the opportunity to reload instead of rebuild, bringing on young talent such as former BUDA captain Ethan Fortin. Most importantly, Patrol held onto essentially all of their most important veterans. Philly legends like David Brandolph, Jake Rainwater, and David Baer make up the core of the team to go along with the incomparable Trey Katzenbach, who, at 46, is still dominating players half his age.
A number of challengers hope to steal that bid from Patrol, however.
Belying the idea that they had peaked in 2015 with a 4th place finish at Regionals, Baltimore Medicine Men have continued to improve in 2016 and are on the cusp taking the next step as a program.
Med Men turned heads already this season with their run to the championship game at Select Flight Invite, and followed that up by taking care of business at Sectionals to earn themselves the third seed at the tournament this weekend.
A key offseason for Med Men was the acquisition of Max Cassell. A member of the DC Breeze and Maryland's Callahan nominee, Cassell has a massive range and creative vision fits right in on an already aggressive offense that features Matt Kerrigan, longtime Med Men stalwart Ryan Vance, and 2014's D-III POTY James Robb.
Of course, the glaring hole in the team's resume is their record, or lack thereof, against proven Nationals caliber teams. They lost comfortably to Sub Zero at Elite-Select, and suffered two defeats by wide margins to the next best team they have seen, H.I.P. at Select Flight. Clearly, Med Men haven't taken the step from regional mainstay to national notoriety yet, but this weekend gives them every opportunity to do so.
National notoriety seemed to be coming for Pittsburgh's top club team, Temper, with a Nationals appearance in 2014 and a dramatic talent merger last season. But progress has stagnated — truthfully, it has regressed — for Pittsburgh since that optimistic beginning, losing in the game-to-go to Patrol in 2015 and suffering through an underwhelming 2016 regular season.
Can Temper turn it around in time for this weekend and get back to the big dance? The loss of Tyler DeGirolamo and both Thorne brothers — Max to injury and Alex to graduate school in London — certainly doesn't help.
Perhaps they have already been supplanted by New Jersey's Garden State Ultimate. GSU took down Temper at Sectionals with a momentous win for the team after a dismal showing at Bro Flight Finale had put their status as a contender in doubt.
Former PoNY cutter Quinn Hunziker is the team's X factor, as he brings both exceptional athleticism and big game experience to the table. On a good day, he can be counted on to make at least one preposterous highlight reel play and dominate on the defensive end. However, Hunziker is a notoriously inconsistent player and has the propensity to hurt his team and much as he helps it with turnovers and poor decision making. Garden State will need to be firing on all cylinders if they are going to take down Truck, Patrol, or one of the other contenders, and that means getting a good showing from all of their explosive but inconsistent players.
It was just two years ago that Garden State were playing in the game-to-go, and it's entirely possible that they could find themselves in the same situation this weekend. For a team stocked with plus athletes, the sky is the limit for small sample size situations, and if Garden State is rolling no one will want to face them in crunch time on Sunday.
By Pat Stegemoeller.
North Central
Score Reporter
Location: Blaine, MN
Number of bids: 2
Excitement level: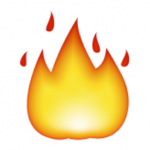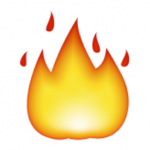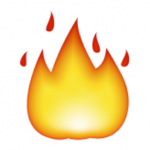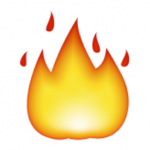 Let's not mince words: the 2016 North Central Region is, as usual, one with three Nationals-quality teams. But with only two bids, one of those teams is going home disappointed (and it's probably not going to be Madison Club).
Top-seeded Madison Club (Ultiworld #5) comes into the weekend as the favorite, and for good reason. Wins over Sockeye and Ironside are impressive, but it's their 13-7 drubbing of Sub Zero at Colorado Cup that bodes best for their regional fortunes. Colin Camp and Brian Hart have been fantastic all-season, with Camp especially shining downfield. He's been an offensive focal point for years, but this season might be one where he asserts himself as a true star. If teams somehow manage to shut him down, they still have to deal with the athleticism of Dave Wiseman and Peter Graffy, the game IQ of the Brown brothers, and the dynamism of Logan Pruess and Pat Shriwise. Add in role players like Kevin Petit-Scantling and Jadon Scullion stepping up in big ways, and you have a team that's certainly has National semis aspirations. Expect Club to assert their dominance over their NC rivals this weekend.
While an upset of the top seed isn't out of the question, it seems much more likely that second-seeded Prairie Fire and third-seeded Sub Zero will find themselves in the game-to-go come Sunday. Expectations were undeniably lower for Sub this season after a second consecutive offseason exodus of veteran talent. But even without Simon Montague, Nick Stuart, and Grant Lindsley, Sub has had a respectable, if up-and-down, season. A win at PFF over Doublewide shows the team's potential, but they followed it with an immediate drubbing at the hands of Truck Stop (13-3). If Josh Klane, Nick Simonelli, and Ben Jagt can keep Sub even-keel, their fortunes look good; if not, it's going to be tough. The good news: Sub hasn't peaked yet. Sunday would be a good time for them to do so.
Perhaps the most intriguing team in the country, Prairie Fire comes into the weekend a total mystery. What team will show up? The one that went 1-6 at Colorado Cup, or the one that beat Sockeye and Johnny Bravotwice (and only losing to Revolver) at PFF? Led by a core of young guns — Abe Coffin, Jay Froude, and Jesse White — Prairie Fire is more than capable of competing with Madison Club; it all comes down to consistency. Regardless, should Prairie Fire continue to play as they did at PFF, Sub Zero is going to have their hands full in a game-to-go. With no results between the two from the regular season, we'll likely have to wait until semifinals to see how they stack up.
By Charlie Enders.
Northeast
Score Reporter
Location: Devens, MA
Number of bids: 3
Excitement level: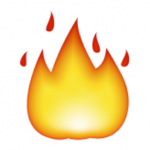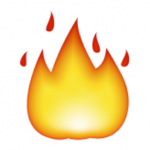 Three bids or two? That question has been the defining one of the Northeast Region since the start of the Triple Crown Tour in 2012.
Although there have been some tremendous games and near-upsets, there have been few surprises in the Northeast after the dust has settled over the past few seasons. You know Boston Ironside is going to Nationals and almost certainly winning the region2. You know Toronto GOAT is going to Nationals and almost certainly finishing in second place. And you know New York PoNY, in three bid years, is going to Nationals.
But dig a bit deeper and you'll get a different feel from 2016.
To be clear: Boston Ironside remains the heavy favorite. With a strong core of returners and the additions of Kurt Gibson and Jeff Graham, Ironside is the most talented iteration of the team in years, perhaps ever. Adding a D-line maestro like Gibson — one of the best players in the world — to a team that always makes the semifinals gives Boston aspirations far beyond the Northeast Regional title. Graham is also a huge asset when healthy; Ironside coach Josh McCarthy has tried recruiting him back to Ironside year after year.
Ironside had some very lackluster performances during the regular season, but, once they put together a more complete squad for the Chesapeake Open, they looked lethal, taking down a very good Truck Stop team with authority to win the tournament. They will get tested this weekend: eyes will be on their readiness to go for a National title even more than on their outcome at Regionals.
The second two bids — earned by GOAT and PoNY — are, as they are every year, likely to be claimed by those two teams. But PoNY will have a real chance to send GOAT to the game-to-go with a second place finish. PoNY lost to GOAT 13-7 back at the Elite-Select Challenge in early July but defeated them a month later, 13-9, at Chesapeake. While GOAT's roster will be significantly different than what they sent to Chesapeake last month, PoNY has reason to feel they have a good chance.
The Drost brothers — Ryan and Mike — are reunited in the Men's Division3 and have been playing superb ultimate. Robbie Gillies is back this season to provide a taller deep threat to pair with Markian "Muk" Kuzmowycz's speedier one. And Chris Kocher is the leader of a new, younger core of PoNY.
The team has had some consistency issues, but the quality resume is there: they have wins over Machine, Patrol, Rhino, and GOAT. They are finding their footing in the offensive system put in place last season by head coach Bryan Jones and have enough talent this year to top GOAT.
GOAT, though, remains the favorite on paper. With the team making its typical roster expansion for the postseason push, all of the team's stars are in the fold, including Mark Lloyd, Isaiah Masek-Kelly, Derek Alexander, and Andrew Carroll. Grizzled veterans like Jeff Lindquist are still putting in quality points alongside relative newcomers like Nathan Hirst. Adding the UK's best player, Justin Foord, back to the herd gives them another big weapon downfield.
The eternal question for GOAT: how will their shifting roster coalesce with little time playing together this club season? The answer has often been quite well. The players know each other well and have played significant minutes together in the AUDL, with the Canadian Worlds team, and in many seasons past. If GOAT brings an efficient offensive unit to Devens, they will beat PoNY and be a very tough out for Ironside.
Some potential for drama certainly exists in the region. A crowded middle of the pack has stratified somewhat this season, with the new Boston-area team, Dig, collecting much of the top young talent onto one roster. UMass graduate Jeff Babbitt joined the team during the season, and veteran PoNY players will surely have some nightmares about how he nearly carried Garuda past them in the game-to-go in 2013. Dig will have the best chance to snipe a bid in the game-to-go.
Dig will have to first get past Montreal Mockingbird, a team that beat them back in June, before getting a shot at any of the big three. Mockingbird brings together the best talent from the Montreal area onto a Men's team; they enter as a relative unknown but with an undefeated record against mostly low-quality competition. The success of the Montreal mixed team, Odyssee, in past seasons could bode well for Mockingbird's chances to make a run at Regionals.
By Charlie Eisenhood
Northwest
Score Reporter
Location: Lacey, WA
Number of bids: 2
Excitement level: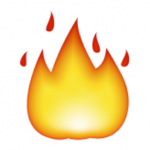 When we're able look back at 2016, it would be a surprise if Northwest Men's Regionals to stood out much. Here's why.
Though the seedings have flip-flopped over the years, the same three teams have owned the Men's Division in the Northwest since the 2012 regional redraw: Seattle Sockeye, Portland Rhino, and Vancouver Furious George.4 Since 2012, Sockeye has taken the first bid to the Club Championships four times.5
Two bids are on the table in 2016, and despite some bumpy regular season performances from Seattle and Portland, no other competitor in the field has the kind of win-loss resume to make a strong suggestion that they could claim a spot in Rockford. Vancouver spent the season regrouping in the Select Flight, offering up a record in the neighborhood of .500 against similarly-tiered competitors. Salt Lake City Powderhogs, the next closest serious contender, lacks a Nationals-level win, although they played Rhino closely in an 11-13 loss back in early July.
On paper, no other team in the region matches up to the might of Sockeye's wealth of talent. But on the field, the Fish showed some weakness in their last appearance at the Pro Flight Finale in late August. Standstill hucks into double-coverage, troublesome drops, and some loose marks plagued Seattle. They'll need renewed focus team-wide to retake the Northwest title and hold onto their first place seeding.
Rhino has shown both promise and shortcomings in 2016. They can capitalize on turns and put up goals against any team in the division, but they're susceptible to collapses, like the 7-2 lead they gave up against Prairie Fire at Pro Flight. Rhino's speed is again formidable, and they've built a nice set of upset wins in recent years, catching Sockeye looking ahead to later rounds.
Both top contenders will need to deal with Saturday pool play before focusing on each other; everyone will need to be wide awake to defend their spots atop the two pools. Sockeye has an 8 AM start against Furious George in the 1 v.3 matchup, with Rhino in a similar position against Powderhogs in the 2 v. 4 game at the same time in the other pool.
First and second place teams from each pool will crossover for the semifinals Sunday morning, with third and fourth places crossing over to kick things off in the back door bracket. A second place pool finish isn't a done deal for Furious or Powderhogs. The Canadians will take on a Eugene Dark Star team that is chock full of speedy Oregon Ego talent at 2:40 PM on Saturday. Powderhogs have Voodoo to contend with, led by Ben Snell, Zack Smith, and a host of strong Seattle talent, also at 2:40 PM.6
What would send a team other than Sockeye or Rhino to Rockford? Major mental lapses – luckily for Furious, both favorites have had them this season.
Only one of the bottom five seeds, Orem Killjoys, have a win against the top five, a 13-9 win over Voodoo from July. Many of these teams have, however, played each other this season. That should make for some exciting battling in the back door bracket on Sunday.
By Simon Pollock
South Central
Score Reporter
Location: Tulsa, OK
Number of bids: 3
Excitement level: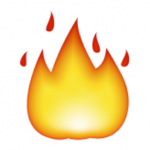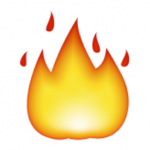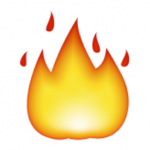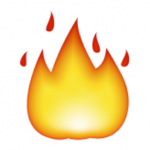 Despite significant roster turnover in the offseason, Denver Johnny Bravo has again solidified itself as the top team in the South Central with hard fought wins over Revolver, Sockeye, and longstanding regional rival Doublewide in the 2016 season. Their simple back-to-basics approach this year has allowed them to turn a self-proclaimed rebuilding year into more of a reloading one. Their veteran core has provided their younger Colorado Mamabird contingent — led by the explosive handler Mark Rauls — with the foundation for growth and consistency heading into Regionals.
A new, powerful vertical stack offense centered on the throwing and athletic prowess of Jimmy Mickle has been augmented this year by a young athletic defense. A marquee win over Revolver at the Pro Flight Finale is indicative of the kind of caliber of team Bravo is becoming. Their offensive system looked very comfortable against the force middle defenses thrown by Revolver. If Bravo can avoid the kind of mental mistakes and miscommunication that has at times marred the young squad, they should be able to lock themselves in as Regional champs.
Houston H.I.P. earned a third bid for the region after pummeling Select Flight teams and, despite an extremely thin resume against elite teams, may enter Regionals as the favorite to finish second, ahead of Doublewide. The amalgamation of young talent from the Texas and Texas A&M programs has created another robust South Central competitor that appears to be on pace for its first-ever nationals berth. Matt Bennett continues to be one of the most fearless handlers in the country and did a fine job recruiting in the offseason, snatching up his college teammate Dalton Smith from Doublewide and landing a number of other bright young talents. Dillon and Chris Larberg are high impact cutters with plenty of talent between them. Joel Clutton has been described by Bennett as a "man possessed" on H.I.P.'s D line.
Denver Inception may have been left on the outside looking in the end-of-season rankings but they are no doubt eyeing the third bid as their gateway to Nationals. H.I.P. doesn't want to have to fight that battle in the game-to-go. For Bennett and the rest of the H.I.P. squad, anything less than a Regional title will not be enough. "We aren't satisfied with making Nationals anymore," Bennett said. "We have shown ourselves that we are better than that goal. And that's the point right? Aim high."
Austin Doublewide continues to be a staple of the South Central and has had mixed success, although they have yet to recapture the magic of their 2012 championship run. Their performance during the regular season was one to be expected of a team rebuilding the way Doublewide is this year. Solid performances against teams in the middle of the rankings and tight losses to the best teams in the country are pretty indicative of what to expect from Austin. The drain of talent to H.I.P this season has certainly taken some firepower away, but, make no mistake, they are still a talented team.
Brandon Malecek remains an electric thrower. Ethan Pollack is a driving force as a cutter and is never afraid to come under to work the disc with the handler set. Chase Cunningham is one of the brightest young stars in club ultimate. How Doublewide will match up against Bravo's new system and H.I.P.'s expanding talent will be one of the most exciting stories to watch out for in a Regionals packed with potential drama.
By Hugo Sowder.
Southeast
Score Reporter
Location: Atlanta, GA
Number of bids: 1
Excitement level: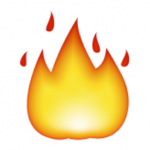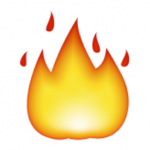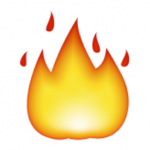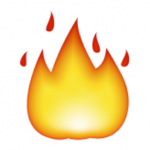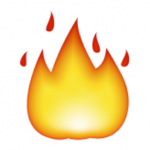 It's going to be a hot weekend in Atlanta for the men's division in the Southeast. Until last weekend, it appeared that the competition for the region's single bid would come down to the traditional big three (Ring of Fire, Chain Lightning, and Florida United). That illusion was shattered this past weekend in North Carolina with Durham Turbine making its statement win over Ring of Fire and winning the North Carolina section.
On paper, Florida United looks to be the top team in the Southeast. United has had the least roster turnover and has the chemistry, talent, and size to carry themselves all the way to Nationals. Florida features a deep backfield consisting of an A-list cast of throwers in Bobby Ley, Bobby Patterson, Cole Sullivan, and Tyler Kunsa, which will be augmented at Regionals by Brodie Smith, who joined the roster near the deadline after missing out on Ironside. As current holders of the regional title, they have the (brief) history as regional kings, but also the memory of a pre-quarters loss to Ring of Fire at Nationals last season.
Ring of Fire has struggled to find their rhythm all season long, but for a team that always seems to thrive with its back against the wall, Ring may find that the losses give them the fire and focus they've lacked. Ring's young squad has the potential to be the best in the region come Sunday, but in an eight team single elimination bracket, one slip-up would be disastrous.
If Ring can bring the kind of focus and smart playmaking that has been a hallmark of teams past, they could reassert themselves as the top dog in the Southeast. Ring's athletic defensive line features some of the most exciting new and old talent in the Southeast. Noah Saul, Jakeem Polk, Hunter Taylor, and the rest of Ring's talented defensive unit will play a key role in keeping Ring's season alive. Don't forget that the team was missing some of those key D-line players at Sectionals.
Chain Lightning has also been in the midst of a two-season rebuild and seems to still be struggling to fit the pieces together. Tight losses to Ring and Florida United at the Chesapeake Open suggest that Chain is still struggling to put its own stamp on the season against its traditional Southeast rivals. Mix in a fired up and talented Turbine squad that appears to be peaking at the right time and you have a perfect storm for upsets. Still, some excellent young playmakers in Sam Little, Elliot Erickson, and Michael Fairley will have a chance to launch a new era of Atlanta ultimate.
Turbine has plenty of question marks around whether it can sustain itself through the course of an intense, unforgiving Sunday, but there is no reason to believe that they can't send at least one of the big three home.
With just one bid on the table for the first time since the Regional redraw in 2012, the Southeast is a true toss-up. Get your popcorn.
By Hugo Sowder.
Southwest
Score Reporter
Location: Phoenix, AZ
Number of bids: 1
Excitement level: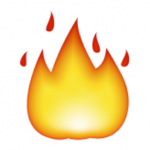 Eight California teams make the trek to Arizona to square off in a ten-team regional tournament with just a single available bid to nationals. Unfortunately for the other nine teams, the odds are overwhelmingly on defending national and world champion San Francisco Revolver to win the bid to Rockford. It would be shocking to see a different result.
Revolver is clearly the favorite to take the region and should do so with little resistance. They returned a large portion of their Nationals-winning roster from last year and, despite losing the likes of Ashlin Joye and Robbie Cahill (both just practice players in 2016), San Francisco reloaded by adding the talents of Grant Lindsley, Byron Liu, and George Stubbs.
Lindsley, in particular, was a huge force for Revolver in their Pro Flight Finale tournament win, and we should expect more of the same from him this weekend. Eli Kerns steps into the 'king' handler role on offense, while Beau Kittredge, Cassidy Rasmussen, and the goal-scoring machine Joel Schlachet will look to continue their downfield dominance.
Only a handful of other teams will even offer Revolver a competitive game. The offseason saw the reformation of two Southwest challenger teams that hoped to earn a second bid to Nationals for the region. Oakland Guerrilla formed from the core of last year's Boost FC roster, supplemented by a heavy influx of men from mixed-division powers Polar Bears and Mischief. In Southern California, elite teams San Diego Streetgang and Santa Barbara Condors fused under the banner of the "SoCal Condors" in an effort to qualify for Nationals and, eventually, earn a 2018 Worlds bid. However, both teams fell just short of earning a bid this year, finishing as USAU #19 and #20. As the overall 2nd and 3rd seeds, the two will likely square off in a semifinal match. There is no obvious favorite: Guerrilla spent most of its season struggling against a flood of elite competition (finishing 8-10), while the Condors spend theirs cruising past mediocre opponents (ending 14-1).
Both teams also captured their sectional titles, though neither did so in dominant fashion. Guerrilla squeaked by Palo Alto Sons on double game point in NorCal, while the Condors super-team notched tighter-than-expected wins against LA Renegade (11-9) and Phoenix Sprawl (12-9) in SoCal. Neither team comes into the tournament in fearsome form, making it even more difficult to picture either knocking off Revolver.
The Southwest Men's side doesn't offer a lot of potential for an upset, especially outside the top three. Sprawl is a team that always tends to steal a win from one of the bigger names, but it's hard to envision them making it all the way to the final. The same low ceiling applies to LA Renegade. Sons, the team that came closest to knocking off one of the top three teams at Sectionals, is not even making the trip to Phoenix. Don't expect much in terms of a Cinderella story.
By Cody Mills.
---