Another big club merger.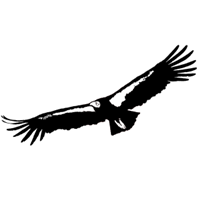 The Santa Barbara Condors and San Diego Streetgang have decided to combine forces into a new team next year: the SoCal Condors.
Much like the idea behind the merger of High Five and Madcow from last season, the teams hope to find a new level of competitiveness as they build towards earning a bid to the World Club Championships scheduled for 2018.
"The driving force behind the decision is a unified effort of making it to Nationals and making a strong impression at Nationals and working our way towards having a Worlds bid for next year," said Condors captain Grant Boyd.
Boyd and Streetgang's Dom Leggio will captain the combo team, which will feature a leadership core of four other players with representation from both Los Angeles and San Diego.
The captains have a strong sense of who they want on the team.
"We have a solid group of guys that we think most likely will make the team," said Boyd. "But we are having a pseudo open tryout on April 10th."
The team hopes to find a rhythm this year as they prepare for Nationals 2017, where bids to WUCC will be decided.
"If we're really looking at setting our goals on making Worlds next year, I think we really came together and knew that it would be impossible to have any sort of chemistry with just one year of playing together," said Boyd. "So our thinking is that it was a no brainer to combine this year to help us reach our goals."
Streetgang tweeted out the following statement just moments ago: