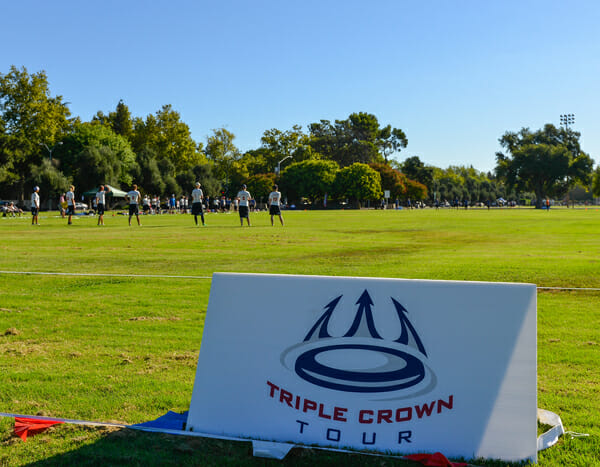 USA Ultimate just published their report on the Club Division's competition working group meeting, which followed similar reports on beach, college, and youth. Here's a summary of the latest developments in the Club Division:
– The National Championships format will officially change following feedback from a player survey that went out last week. The change primarily affects Thursday's pool play competition. Now, the pool winners will advance directly to the quarterfinals, the second and third place finishers will compete in prequarter crossover games, and the fourth place finisher will be eliminated from Championship contention. Here is more about the changes.
USAU noted that "there was an overwhelming preference from both the men's and mixed divisions to change the format. And while feedback from the women's division did not indicate a strong preference for one format over another, there was a clear preference to remain consistent with other divisions."
An informal Ultiworld survey on Twitter also suggested that spectators will be happy with the change:
– The 2016 Triple Crown Tour guidelines will be released in January. A major component will be "updates to team rostering requirements following considerable discussion about how USA Ultimate can enhance and maintain the integrity of team composition throughout the entire season."
– After the guidelines are published, USAU will announce the locations for next season's TCT events. The dates for the events have already been announced:
• US Open – Early July
• Elite-Select Challenge – July 9-10, 2016
• Pro-Elite Challenge – July 30-31, 2016
• Select Flight Invite – Aug. 13-14, 2016
• Pro Flight Finale – Aug. 20-21, 2016
• Sectional Championships – Aug. 27-28, 2016
• Regional Championships – Sept. 10-11, 2016
• National Championships – Sept. 29 – Oct. 2, 2016 — Rockford, IL
– USAU is still considering the "overall timing of the Triple Crown Tour" for 2017 and beyond. The organization will "continue to explore these options in early 2016 through the analysis of existing data, discussion with the board of directors, and via additional feedback from the community." USAU officials have said that they plan to shift the season and postseason Series into the summer.