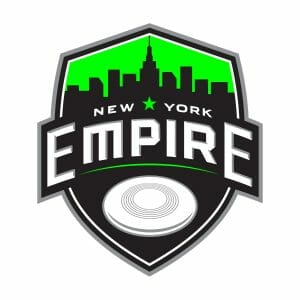 Ultiworld is excited to announce that our video partnership with the AUDL's New York Empire will continue in 2014 as we livestream most home games throughout the season.
The first Ultiworld broadcast will be this weekend as the Empire take on the defending AUDL champions, the Toronto Rush, live from MCU Park in Coney Island in their season opener. Catch the game at 12 PM on Sunday, April 13 right here on Ultiworld.
Games will be streamed on YouTube and freely available on desktop, tablet, and mobile devices.
The New York Empire return many of their core players this season while adding in some outstanding young talent from North Carolina. They will get a big early season test against the Rush, who easily bested them in all of their matchups last year. Their final meeting of the year in the AUDL Eastern Division finals was the Empire's best performance, however, and the team hopes to bring some of that momentum into 2014.
Read more about the Empire and the Rush in the 2014 AUDL Eastern Division Preview.
A more complete schedule of live streamed games will be announced later this season.