It's going to be a fun year.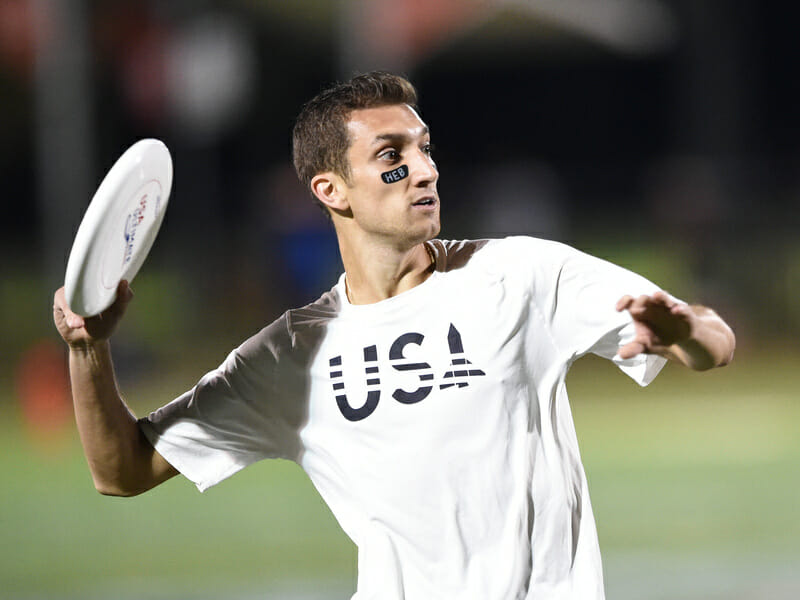 Welcome to the Men's Division Club Mega-Preview! This is a surface-level look at the competition this season and a preseason ranking for the top 25 teams. We will have much more in-depth insight into each club in our team previews coming out over the next few weeks.
Remember that Ultiworld will be filming club games all season long and you can get Early Bird access to our subscription packages right now!
1. San Francisco Revolver

Another year, another #1 team out of San Francisco.
Revolver, the owner of three of the last five club titles, remains the favorite heading into the 2015 season thanks to their stable roster, slippage from other top teams, and the incredible consistency of the team since its inception.
Revolver is bringing back all but three players (Martin Cochran, Evan Boucher, and Josh Wiseman) from their 2014 campaign. They bring on three established veterans in Kevin Cocks (Las Positas, San Diego Streetgang, San Jose Spiders), Christian Johnson (UNC, Raleigh Ring of Fire, San Jose Spiders), and Jamie Quella (Williams, Boston Ironside).
Cocks and Quella will provide immediate support to the defensive unit — both have a nose for the disc and can use great speed to close down windows and generate turnovers. Johnson is more likely to find run on the offense, where he could stand alongside two other behemoth deep threats in longtime star Beau Kittredge and one of 2014's top rookies, Simon Higgins.
Johnson has been a killer deep at both the elite college and club divisions and he adds more intimidating size to an already brutally tall and skilled offensive unit.
And those are just the rookies! Cassidy Rasmussen, Ashlin Joye, Alex Evangelides, Robbie Cahill, the list goes on — they're all back. This team is truly gifted at every position on the field. Even with Kittredge on the downslope of his career, Revolver will be a fearsome opponent this season.
With last year's finalists Denver Johnny Bravo and Boston Ironside losing some thump and the team that sent Revolver home last year — Toronto GOAT — losing the player (Mark Lloyd) that landed the knockout punch in the quarterfinals, it's hard to see Revolver as anything other than the clear #1 to start the year.
2. Austin Doublewide

Could we be headed for a reprise of 2012? Another battle between the Texas/Florida combo team, Doublewide, and the People's Champ, Revolver?
The narrative falls apart, of course, at this point. Doublewide doesn't really have a Florida contingent anymore. With Brodie Smith out for the season with another knee injury, Kurt Gibson is really the only 'Florida guy' on the roster, and he's been living in Texas for years.
Still, Doublewide — after a mighty tough 2014 — is running it back to the glory days. Kiran Thomas — one of the Club Division's least talked about great cutters — is back. Kurt Gibson is back after winning gold with Bravo last season. Kevin Richardson is back. All of the mainstays — Jerrod Wolfe, Max Cook, Jeff Loskorn — are back.
Notably, the team picks up flamethrowing Brandon "Muffin" Malecek from Ironside (he moved to Texas) and UCF alum and U23 Team USA player Mike Ogren. You can really start to imagine the team rising back to the top.
Like seemingly every Texas sports team, Doublewide is tall and athletic. That was also true last year, but so much ultimate IQ and skill had gone out the door that the team struggled to beat top teams. With much of that skill back, the real question is whether they have enough at the handler position (obviously, Malecek and Gibson will help) to get the job done.
The current team also has one glaring hole: no Will Driscoll. Perhaps the team's best player for the last two years, Driscoll is living up in Oregon now and rumors have been flying about whether he will join Rhino or commute to play with Doublewide (certainly not unprecedented with this team, who played with Pittsburgh's Alex Thorne and Tyler DeGirolamo in 2013).
If Driscoll does return to Doublewide, it will make an already dangerous team the #1 contender behind Revolver.
3. Denver Johnny Bravo

How does last year's National Champion dip to #3 in 2015? When one commenter describes the players your team lost as including "a core that could start a National Championship team," that's how.
Eight players depart from the Denver team this year, including Kurt Gibson, Brodie Smith, Bart Watson, Brett Matzuka, Jack McShane, and Tim Morrissy. Losing Gibson — a top 5 player in the world — alone would hurt; add in the others and you'll really feel it.
Don't be confused — this team still has plenty of punch. They bring back superstars Jimmy Mickle and Nick Lance, along with plenty of defensive firepower in players like Stanley Peterson and Ryan Farrell. Sean Keegan is sticking around. Henry Konker (now a captain) was a breakout defensive player last season and looks poised to join the elite ranks in the Division.
The team's defense could still be one of the best in the Division, but bigger question marks pop up when you consider the team's offense, especially at the handler position. Gibson, Watson, and Matzuka are among the very best in the game — the departures leave a glut of great cutters, but not a ton of depth at handler on Bravo.
Currently, Bravo only has 24 men on the roster, leaving a bit of wiggle room for later in the season if they need it. Perhaps the team's biggest pickup could prove to be Ben Snell, who was previously listed on Ring of Fire's roster but got a job in Colorado and will play with Bravo instead. Snell is coming off of a gold medal run with UNC at the College Championships, where he looked dominant coming off of a long ACL tear rehab process after going down in March 2014.
We could see Bravo going back to more of a reliance on their stars now that they've lost some firepower. One undersung part of their run to the title last season was the excellent contributions they got from everyone on the roster. We could see more Mickle again in 2015. Still, that's not a bad strategy, considering that Mickle has been a no-doubt first team All-Club player for two years running, and has a case for being the best player in the world right now.
4. Raleigh Ring Of Fire

From an 0-3 pool play start at 2014 Nationals to a semifinals finish, including one of the wildest games in recent memory against Boston Ironside in that semi. Will Ring boo themselves all the way back to a semis spot this season?
There's no reason to think they couldn't. As other top teams have mostly gotten weaker, Ring has stayed consistent. They bring back coach Mike DeNardis who already helped overhaul the team in just a single season. With another year to work on strategy, the College Men's Coach of the Year should have a great chance to bring Ring higher still in 2015.
Jon Nethercutt was already in great form last club season, but could emerge as an even bigger star this year, fresh off of winning the Callahan Award and a gold medal with the University of North Carolina? Justin Allen's star has also continued to rise. With elite athleticism and a knack for the huge play, he should continue to help Ring stay in the hunt in a year where Ring may have a better chance at a title than they have in years.
5. Washington DC Truck Stop

Expectations are high for Truck Stop this season after a quarterfinals finish last year and perhaps the splashiest roster moves in the Division in 2015.
With pickups including Nicky Spiva (Chain Lightning), Seth Wiggins (Rhino), and Nate Castine (Sockeye), Truck Stop looks like they have the pieces to make a legitimate run to the semis.
There will be doubters. Truck has historically been at the bottom of the Nationals heap and may not have even made Nationals some years if they were in another region. But last year the team was perhaps surprisingly good — they gave Johnny Bravo their toughest game of the tournament in the quarterfinals, a result that was overshadowed by some stunning upsets during the same round (like Revolver's loss to GOAT).
Alan Kolick is one of the most talented handlers in the game, and Peter Prial and Jeff Wodatch form a nice 1-2 cutting punch. The addition of Spiva adds a dynamic piece to the offense, and Nate Castine will be a big shot in the arm for the defense.
With so many new pieces, a new system, and a new coach, Truck Stop may take time to gel. (It could almost be beneficial for the team that the DC Current just got eliminated from the MLU playoffs with a loss to Philadelphia). Don't expect them to come barreling into the season with guns blazing. But don't be surprised if they dominate in September and into October. The talent on the roster has risen dramatically.
6. Seattle Sockeye

Sockeye's roster has yet to be announced, but we largely know what to expect: a big dose of Danny Karlinsky, some incredible plays from Matt Rehder, and a lot of high IQ ultimate.
Much of the anticipated Sockeye roster is playing currently with the Seattle Cascades in the AUDL West; the team is surely holding its own against fierce competition from basically every city. At times, Seattle has looked like the best team in the Division, perhaps a positive omen for the upcoming club season.
The team does face some known losses: 2014 captain Tyler Kinley is out for the season with an ACL tear and Nate Castine is playing out east. There are not currently any buzzy rumors about big pickups headed Seattle's direction. The team's ceiling may not be as high as in years past.
But with other top teams facing relative down years, Seattle should still be in the mix near the top. Can the team's flowing offense stay hot enough to support a weaker defensive unit?
7. Boston Ironside

It could be plain wrong to have Boston Ironside this low in the preseason; after all, the team has reached the semifinals or better in every season since its inception in 2008.
But to lean too much on history would be to ignore the reality of this year's iteration of the Boat: they have lost a great deal of top tier talent.
George Stubbs, Russell Wallack, Brandon Malecek, Rusty Ingold-Smith, and Jeff Babbitt highlight the list of 13 departing players. For a team that has been one of the most stable in the country for five years running, this kind of roster turnover is quite a jolt.
The team's biggest pickup is surely Tom Annen, the long-time Madison/Chicago player, who has toiled relatively quietly as one of the better handlers in the country. You're also seeing a youthful reboot: Brown junior Eli Motycka, recent Tufts grad Tyler Chan, recent Harvard grad Mark Vandenberg, and rising UMass freshman Tannor Johnson all made the team.
There is still plenty of veteran experience from players like Josh "Cricket" Markette, Danny Clark, and Will Neff. Key early-career players like Jack Hatchett are also back. But many top-end players that the team relied on in year's past are gone; filling their shoes could be a challenge.
This could be the beginning of a tumultuous transition period for Boston ultimate. Many older veterans, including Markette and Clark, could be in their final season or two with the team. There is some stellar college talent in New England right now, but some of the best players (like Babbitt) have declined to play with Ironside this year.
For now, it looks like Ironside will need to figure out many new roles, and they could struggle early in the season. But don't be surprised if they start to put it all together later in the year. Seven straight semifinals doesn't happen by accident, and the coaching staff led by Josh McCarthy remains strong in 2015.
8. Chicago Machine

In 2014, Chicago went for broke. The team's leadership spent the winter schmoozing players from Madison to join Machine, selling visions of a Championship run. The roster was bought in from the AUDL season through the club regular season.
Things were going great, and Machine had some super regular season performances, including a win at the Pro Flight Finale. They earned a pool one seed at Nationals. And then it all fell apart.
They were stunned by Ring of Fire in the prequarters, then lost to Temper in the Pro Flight play-in bracket. A win over Sub Zero didn't make things much better when they finished the year with a loss to the tournament's bottom seed, Furious George.
From the wreckage emerges this year's Machine. It's still a team with high hopes, but surely one that has learned a lot while stewing on its performance from October. The Madison players have gone home (or, in the case of Tom Annen, to Boston). The expectations have subsided. Perhaps that can lay the foundation for a stronger 2015 postseason.
Machine still has plenty of firepower, from Jonathan "Goose" Helton to AJ Nelson to big-time throwing talent Bob Liu. They love to huck to space for their big receivers and have had a lot of success simply waiting for the right moment to rip it deep.
The core of this team is still the one that was perhaps the best in the regular season last year. If anything, Machine may have fallen victim to a tough draw, having to face eventual semifinalist Ring in prequarters.
So Machine will look to try to break through the semifinals wall this year with a lot less pressure to do so.
9. Portland Rhino

While today's Rhino roster release may suggest that the team missed out on the Will Driscoll sweepstakes, the Pro Flight team is eager to continue to rise in the elite club scene with a strong 2015. Dylan Freechild and Jacob Janin are back to lead the team this season, and the return of Chase Sparling-Beckley will no doubt be of interest to long time followers of the Division.
Portland wrapped up at 2014 Club Nationals with a potentially program-defining win over Seattle in the prequarters, before a loss to Ironside in the quarters. They also beat Chain Lightning to get a shot at 5th place against Revolver (they lost).
It's not even about Rhino making the quarters. Getting an actual, meaningful win over Sockeye in a meaningful spot — that's big. That means they go into 2015 with that edge. Maybe they can win the damn region.
Regardless, Portland has been developing into a better and better ultimate scene. Combine the extra reps they've gotten in the MLU (where they are dominating B-team lineups from the other MLU cities out West) with the feeder program at the University of Oregon and you have a team that's poised to start putting a scare into the elite teams.
Frankly, though, Rhino is a bubble quarters team until they prove otherwise with consistency. 2015 could be the year.
10. Pittsburgh Temper

Unification! Pittsburgh's finally got a legit combo team — that is, they combined all of the best players in their city, just like every other top ultimate town. It's been a long time coming, and it could mean Temper's got a fighting chance at a big year.
For a long time it's been Pitt alums on the Pitt team and everybody else on Dire Wolf. Now we'll see everyone together. Former Dire Wolf star (and Ultiworld's own) Tad Wissel comes in as a rookie captain.
Don't worry: there's still plenty of Pitt influence. Tyler Degirolamo, Alex Thorne, Christian Pitts, Max Thorne, Pat Earles, Marcus Ranii-Dropcho, Trent Dillon, etc., etc. are all on the team. Pitt head coach Nick Kaczmarek is a captain.
But there also are guys like Wissel, James Greeno, Mike Pannone. They got a big out-of-town pickup in Joe Marmerstein, who was a beast for WashU this college season.
Temper got some big wins last year, and they've gotten a lot better on paper. It really won't be a surprise to see them rise up quickly from #10.
11. Toronto GOAT

Toronto GOAT has been steadily rising over the last three years, culminating in an incredible run last year in Frisco with a win over Revolver and a very tight loss to the eventual champs Johnny Bravo in the semis.
Sadly, GOAT will likely fall sharply this year. Their star, Mark Lloyd, is out for the season with an ACL injury. Jonathan Martin just broke his ankle and is out for at least a couple months. Combine those injuries with an aging roster and it could be a challenging year for GOAT.
There are still lots of very talented players on the team. From super defenders like Anatoly Vasilyev and Andrew Carroll to O-line veterans like Derek Alexander and Jeff Lindquist, they will still field a very good team. But the loss of Lloyd could ripple throughout the offense, as every other player will now see one defender up in the opponent's depth chart. Lloyd and Alexander also had superb chemistry and helped GOAT get out of offensive jams quite a bit.
Despite the roster losses, GOAT could ultimately be the favorite in the Northeast with Boston facing a rebuild year.
12. Michigan High Five

High Five has been at the fringes of making Nationals since the team started two years ago as the successor to Big Ass Truck in Michigan.
This year, the team will take the best from Michigan and add to that many of the best from Ohio, including Mitch Cihon, Connor Haley, and Nate Botti. This team is taking winning seriously this season. It's more than just combining with out-of-state talent. Two of the team's talented captains — James Highsmith and thrower extraordinaire Johnny Bansfield — skipped their final season of college eligibility in order to prepare for this club season. That may be entirely unprecedented.
It's hard to predict just where this team will end up. The talent hasn't been in question in years past, and it certainly won't be this year. But the team has seemed to have struggled with its mental strength. Quality regular seasons become heartbreaking Regionals defeats.
Regardless, this year's High Five team should be a blast to watch, featuring some of the most explosive players to come out of the College Division in the past three years all together on one team. Can they make it work?
13. Minneapolis Sub Zero

Good luck with your interpretation of the above!
Eric Johnson, Simon Montague, Grant Lindsley, and Nick Stuart all return to Sub Zero this season and could help again form one of the country's most formidable offensive lines.
You always get the feeling that this team could really be unbelievable if they were just a bit less irreverent, but that's part of the team's charm.
Minneapolis went 2-1 in pool play at Nationals last year (and they barely lost to Machine) decked out in their tights and mustaches before losing every remaining game at the tournament to finish dead last. Classic MPLS!
Sub Zero remains the team you really don't want to face when they're fresh. Yet no team seems to swing so wildly from highs to lows as Sub.
14. Atlanta Chain Lightning

It's a big time transition year for Atlanta, with Jared Inselmann, Nicky Spiva, Greg Swanson, Asa Wilson, and Joel Wooten (among others) heading out the door.
With the exodus of older players that began last year when Dylan Tunnell hung 'em up comes the influx of young talent. Parker Bray (Georgia) and Michael Fairley (UCF) join an increasingly youthful team that already gets big contributions from Elliott Erickson (UGA) and Austin Taylor (Alabama).
There are still plenty of strong veterans, including Jay Clark, Mark Poole, Trenton Spinks, and Frank Wooten. But Chain may face some bumps along the road this season.
15. New York PoNY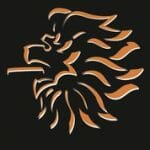 New York couldn't match their strong 2013 results last season, but hopes to get back on the right track in 2015 with some significant roster changes and a consistent coach (Bryan Jones).
New leadership takes over at the captain level which could give the team a different complexion this season. Back are many familiar names: Jack Marsh, Chris Mazur, Ben van Heuvelen, and Andrew Wilkes. The team gets some solid additions from Chris Kocher (Truck Stop) and Clark Cofer, among others.
Perhaps the biggest addition is Mike Drost, a defensive specialist who has been a major part of the AUDL's New York Empire for years but has been playing mixed with 7 Express during the club season. Drost could add some punch to a defensive line that has struggled at times.
Billy Katz, a captain in just his second year on the team, is quickly becoming one of the best players in New York.
There could be some reason for concern in New York, as, despite the sliding fortunes of Boston Ironside and Toronto GOAT, PoNY is still likely to be the third wheel. With lots of talented second tier teams (like Garuda, Phoenix, and Dark or Light) continuing to improve, PoNY will need to watch their back at Regionals.
16. Kansas City Prairie Fire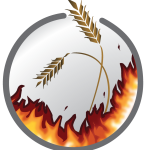 We haven't seen a roster yet for Prairie Fire in 2015, but the 2014 first-time Nationals qualifier might just get better this year. Young, emerging stars like Jay Froude and Abe Coffin are expected to be back on the team, and there's a lot of buzz that Brett Matzuka will be joining the team after playing with Johnny Bravo last year.
If Prairie Fire can add a super arm like Matzuka's to their athletic army, they could really put themselves in a position to become more than a one hit wonder at Nationals.
17. Vancouver Furious George

Furious George is still a team in transition, as younger players continue to step into larger roles as veterans step away from the team. Luckily for Vancouver, they started this process about two years before a number of other teams that are now facing (or will soon face) the same scenario.
With young talent like Gagan Chatha and Darren Wu rising quickly, Vancouver will be back in a strong position sooner than you might think. It's just not clear that this year is it.
Vancouver has struggled at the elite level for a couple of years now. The pro teams have been losing a lot of games lately. They're not there yet.
Big veteran Morgan Hibbert is back on the squad after defecting after Worlds for GOAT last year. There are plenty of other vets still on the team as well (the team's roster currently lists 35, so it's hard to know who will be there later this year).
With Portland and Seattle playing strong ultimate right now, Vancouver will need to put in work in the regular season just to get back to Nationals.
18. Florida United
19. Madison Club
20. Santa Barbara Condors
21. Philadelphia Patrol
22. San Diego Streetgang
23. Boston Garuda
24. Palo Alto Boost FC
25. New Jersey Garden State Ultimate