Subscribe to Ultiworld
Become an Ultiworld Subscriber to get access to our video archives, subscriber-only feature articles, a private discussion area, and more!
Your subscription helps to fund all of the subscription benefits, as well as all of Ultiworld's coverage in general. We appreciate your support!
---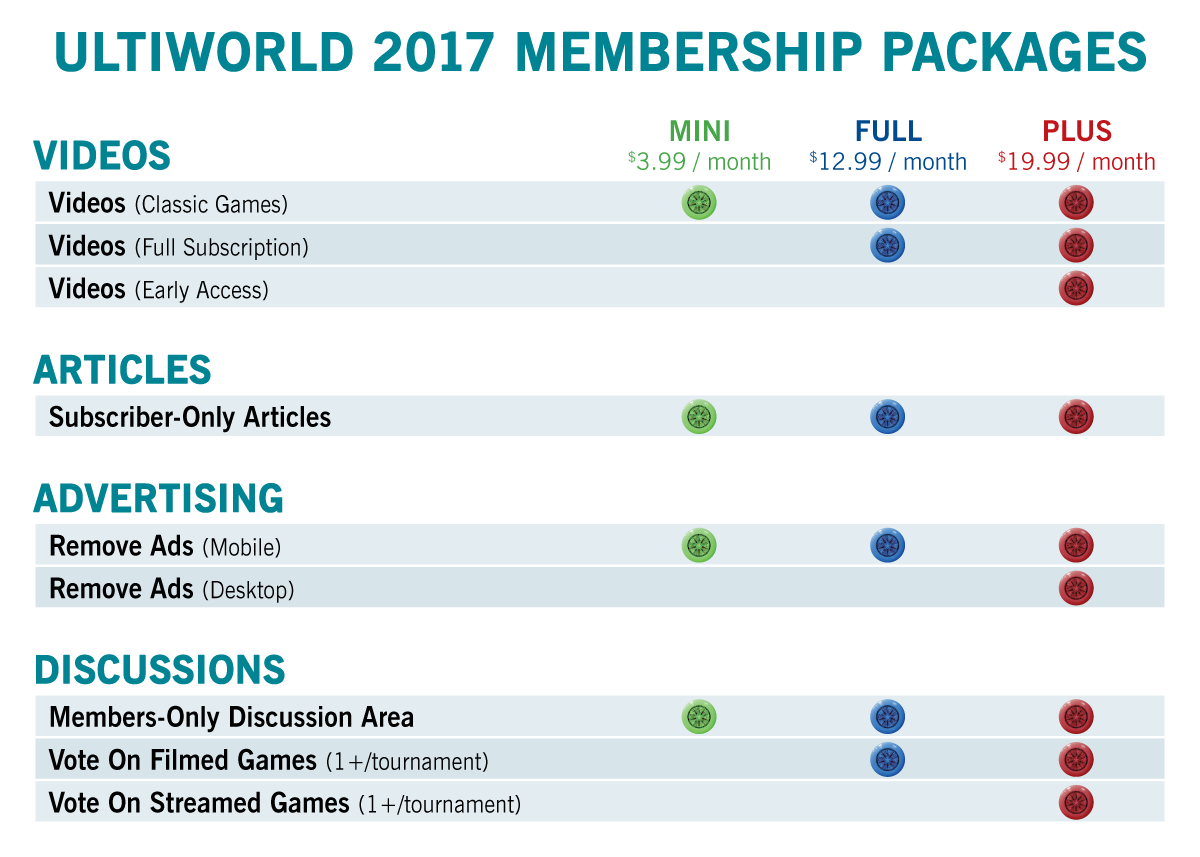 Haven't created an Ultiworld Account yet? Register today, it's free!
If you have additional questions about becoming an Ultiworld Subscriber, check out our Frequently Asked Questions.
---
Planned College Video Coverage
Subject to change
Fall:
Missouri Loves Company (M/W)
Classic City Classic (M)
Spring:
Bellingham Invite (W)
Carolina Kickoff (M)
Flat Tail Open (W)
Santa Barbara Invite (M/W)
Queen City Tune Up (M/W)
Florida Warm Up (M)
President's Day Invite (M/W)
Easterns Qualifier (M)
Stanford Invite (M/W)
Northwest Challenge (M/W)
Easterns (M)
Select Regionals – TBD
Our current plan is to keep the gender breakdown of our coverage consistent with past practices for the College Division, which has been a roughly 60:40 Men's:Women's ratio. 
---
Team Packs
If you are trying to purchase video & subscription access for a large number of people, we do offer significant discounts to groups that buy together. Check out our Team Packs page for more information.