Resources for College Ultimate Frisbee Captains

Advice on How to Lead a College Team
There's no way around it: leading a college ultimate frisbee team, whether it be as a captain, coach, or with no title at all, takes time and effort. Captains have to recruit players, manage coaches, engage with staff from their university and USA Ultimate, fill out paperwork, plan practices, direct social media activity, build team culture, establish programmatic structures and goals, teach the game, and so much more. And they are also trying to grow and perform as players! There are many plates to keep spinning.
But that intimidating list can be broken down and managed intelligently. The challenges are real — but so are the rewards. And you're not alone! There's an existing ultimate community to help you, as well as your teammates, program alumni, and other leaders who've been in similar situations. Many club heads have walked along the captain's path and left their teams better than they found them. Tapping into their experiences and expertise can help make everything easier to handle.
There are a lot of areas you might have questions about, so we've gathered some links to articles that can provide some advice to help you on your journey.
---
Getting Started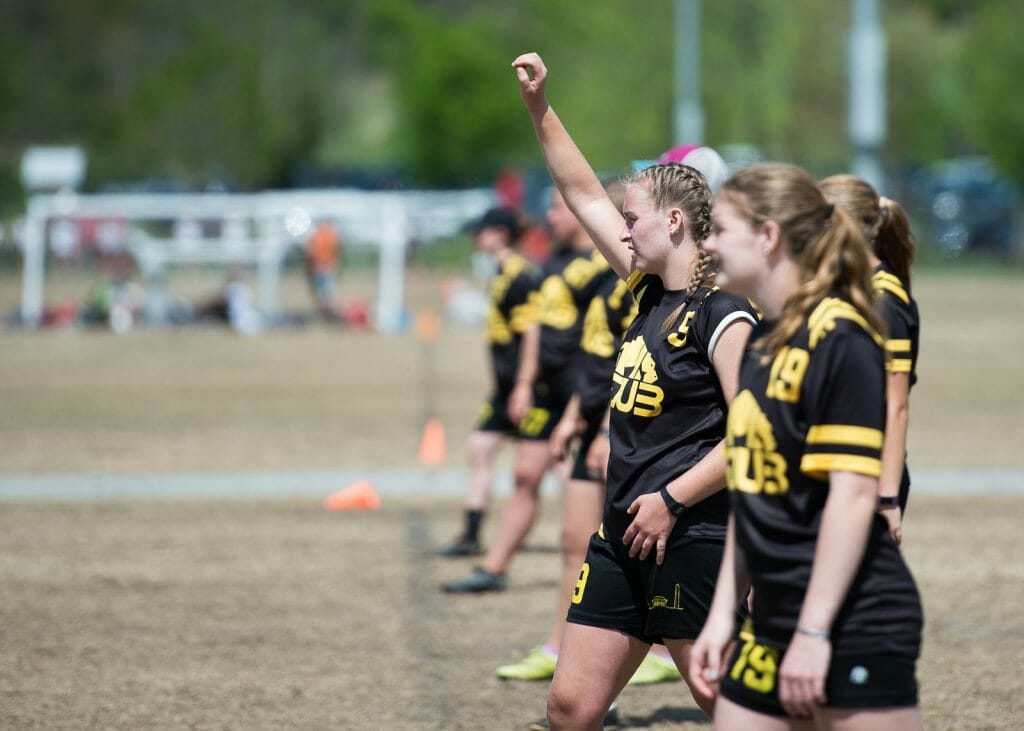 5 Pieces of Advice for New Captains (Naomi Redmond, Ultiworld)
How to make the most of your fleeting opportunity to lead a college team.
Tips for New Captains (Melissa Witmer, Ultimate Athlete Project)
Many, many captains feel in over their heads when they start captaining (I know I did).
How a Coach or Captain Can Impact a Team (Alex Rummelhart, Ultiworld)
From pre-season to post-season, team leaders have the responsibility to put the team in the best position to improve and achieve their goals.
3 Questions Every Captain Should Answer (Hannah Brew, Ultimate Athlete Project)
Regardless of whether you're a brand-new or experienced captain, make sure your captaincy plans work for you and the team.
5 Top Priorities for College Captains (Naomi Redmond, Ultiworld)
Establish your goals, lead by example, and know your cheeses.
9 Keys to Being an Effective Captain (Rebekah Hickernell, Ultiworld)
You are not captain to have everyone recognize you constantly for all the work you are doing.
7 Deadly Sins of Captaining (Jesse Kummer, Ultiworld)
You cannot act as if you are above the team.
Keep Calm and Captain On (Mark Davis, Ultiworld)
Advice for young team leaders who feel unsure about making strategic decisions for their teams.
---
Building a Team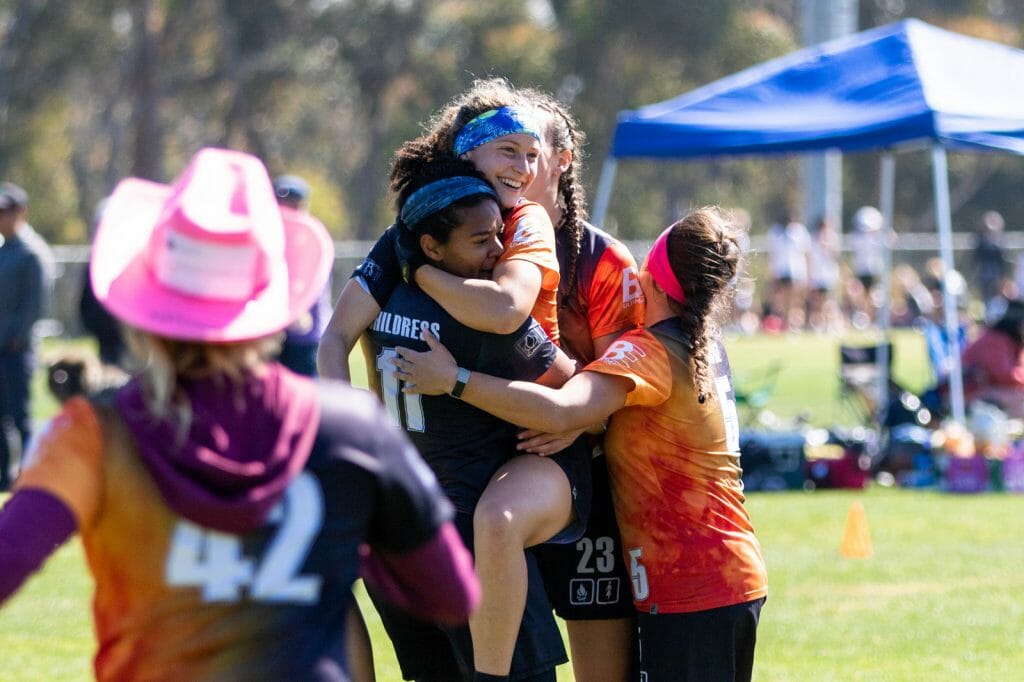 Set Up Your College Team with USA Ultimate (Keith Raynor, Ultiworld)
Don't forget to have your roster verified by your school's registrar!
How to Select Good Captains (Ben Murphy, Ultiworld)
The best players on the field are not always the best captains.
Selecting a College Captain: Consider the Culture (Alexander Palmer, Ultiworld)
There is no one kind of player that makes a good captain.
10 Ways to Recruit and Keep New Players (Abbey Geib, Ultiworld)
Fall semester is here—is your team ready to recruit?
20 Ideas to Recruit New College Players (Alex Rummelhart, Ultiworld)
Because not every college has a local youth pipeline or name-brand recognition as an ultimate hub.
Land a Great Rookie Class: 5 Tips for Retaining New Prospects (Alexander Palmer, Ultiworld)
Now, the focus should shift from getting large numbers of people out to your practices to making sure your rookies stick around to become veterans.
Dos and Don'ts of Running Tryouts (Tiina Booth, Ultiworld)
How to start your season right with a smart, efficient tryout process.
---
Running Practices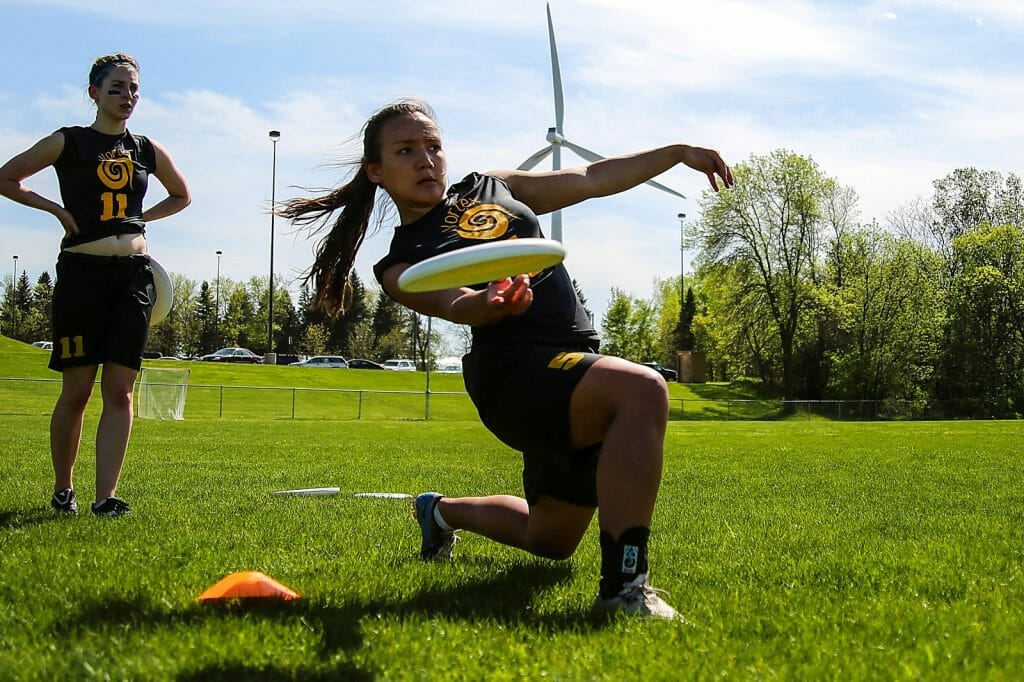 Practice Planning (Sion "Brummie" Scone, Ultiworld)
Design training sessions that reinforce skills and build toward season-long goals.
5 Steps to Increase Practice Attendance (Rob Doyle, Ultiworld)
Don't let lax attendance policies stand in the way of your team achieving their full potential.
How to Plan an Effective Practice (Keith Raynor, Ultimate Athlete Project)
In the URCA Classroom, Keith Raynor gives some tips and tricks to help you run a practice smoothly.
How to Avoid Wasting Time at Practice (Alex Rummelhart, Ultiworld)
Five keys to getting the most of the valuable time you have together with your team.
Practice Planning Starter Kit (Various Authors, Ultiworld)
Get the drills and exercises you need to build smart practices from the best of the Tuesday Tips archives.
Our Favorite Drills (Various Authors, Without Limits)
No need to reinvent the wheel when coming up with drills for your college practice. Authors of the College Women's Ultimate Resources Manual Second Edition contributed their favorite drills that focus on different skills in ultimate, from defense, to offensive flow, to hyping up your team.
---
Season Planning and Goal-Setting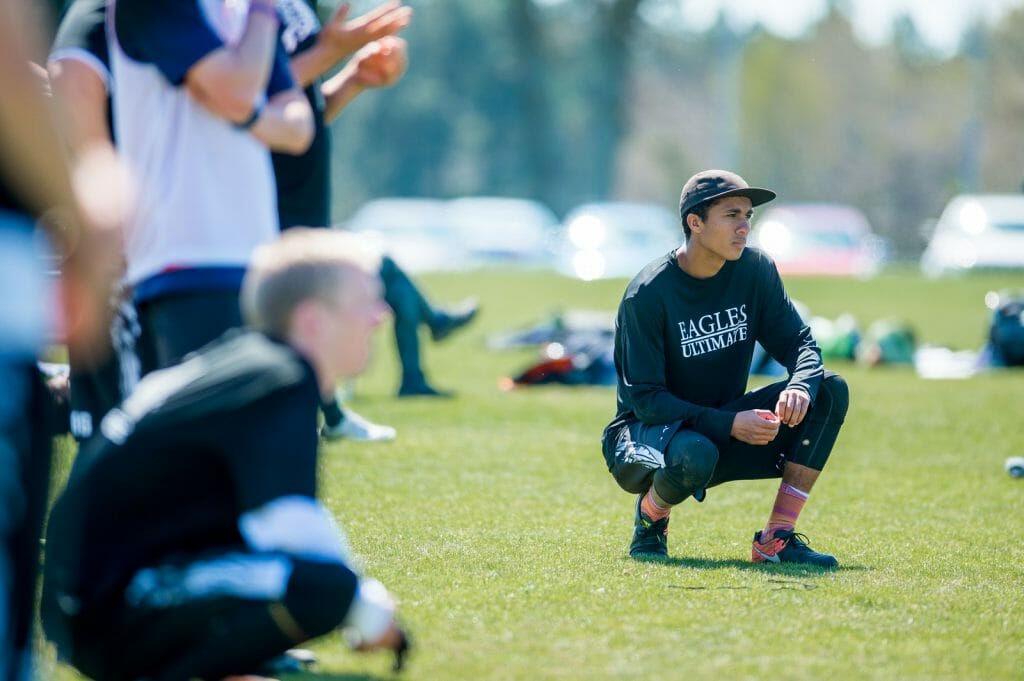 Season Planning (Sion "Brummie" Scone, Ultiworld)
In order to maximize your results, team leaders need to build a plan for the rhythm of the team's season.
8 Ways to Maximize Season Potential (Tim Okita, Ultiworld)
It takes careful planning, constant focus, and a solid culture to make sure your team can peak at just the right time.
How to Create a Framework for Team Development [Part 1, Part 2] (Michael Aguilar, Ultiworld)
Taking your team to the next level doesn't happen by accident.
Creating an Athletically Competitive College Team (Ren Caldwell, Skyd Magazine)
There are issues unique to college ultimate that trip us up and cause us to wonder sometimes at the end of the year, "Did I do my job well enough? Could I have done more to set our team up for success? Could we have developed our players more?"
How to Plan Your Training During the College Season (Melissa Witmer, Skyd Magazine)
It's important to have a good sense of both your goals and how much time you expect your players to commit.
Setting and Tracking SMART Ultimate Goals (Alex Rummelhart, Ultiworld)
Time to get away from vague goals that are dependent on third-party validation.
Achieving the Balance Between Getting Better and Winning (Alex Rummelhart, Ultiworld)
Finding the balance that allows you to achieve short-term and long-term team goals is a delicate tightrope walk.
All Goals Are Not the Same (Tiina Booth, Ultiworld)
Focusing on the right goals for your team is critical for success.
---
Team Culture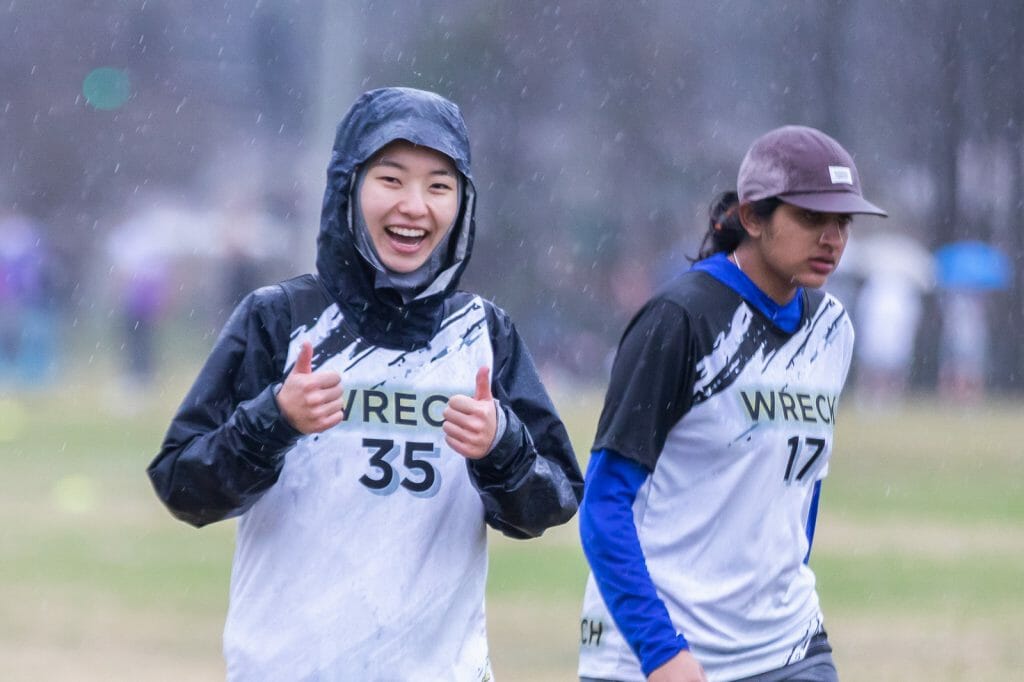 First Steps in Building Team Culture (Russell Wallack and Tiina Booth, Ultiworld)
Developing a team culture takes thoughtful work.
Building Buy-In (Tiina Booth, Ultiworld)
Even if you do not want to have a "serious" team at your school, there has to be a certain level of commitment in order for it to function in any capacity.
7 Mental Traps Your Team Must Avoid (Tiina Booth, Ultiworld)
Cultivating a sense of self-awareness is crucial to success and perhaps this map will help you and your team find its way.
3 Character Traits to Cultivate to Increase Team Performance (Guylaine Girard, Ultiworld)
Follow the example of captains of the greatest sports teams in history.
The Importance of Team Identity (Alex Rummelhart, Ultiworld)
You have to get beyond "we want to make Nationals."
Know Your Team's Identity to Become a Better Leader (Tom Banister-Fletcher, Ultiworld)
Anyone can be a better leader by understanding the team's identity.
Building a Tribe: Why Your Team Needs a Culture (Tiina Booth, Ultiworld)
How can we, as ultimate players and coaches, look at the team institutions, or tribes, that we build every year and make them an accurate reflection of our core values?
Creating Welcoming Spaces for Trans and Nonbinary Players (Mags Colvett, Ultiworld)
Trans and nonbinary people belong in sports. Let's make sure it feels that way.
Listen, Read, Learn, Act (Steve Sullivan, Ultiworld)
Resources for bringing anti-racism to players and teams.
How to Be Competitive, But Still Fun (Alex Rummelhart, Ultiworld)
It comes down to three simple concepts: positivity, humility, and integrity.
---
Other Leadership Resources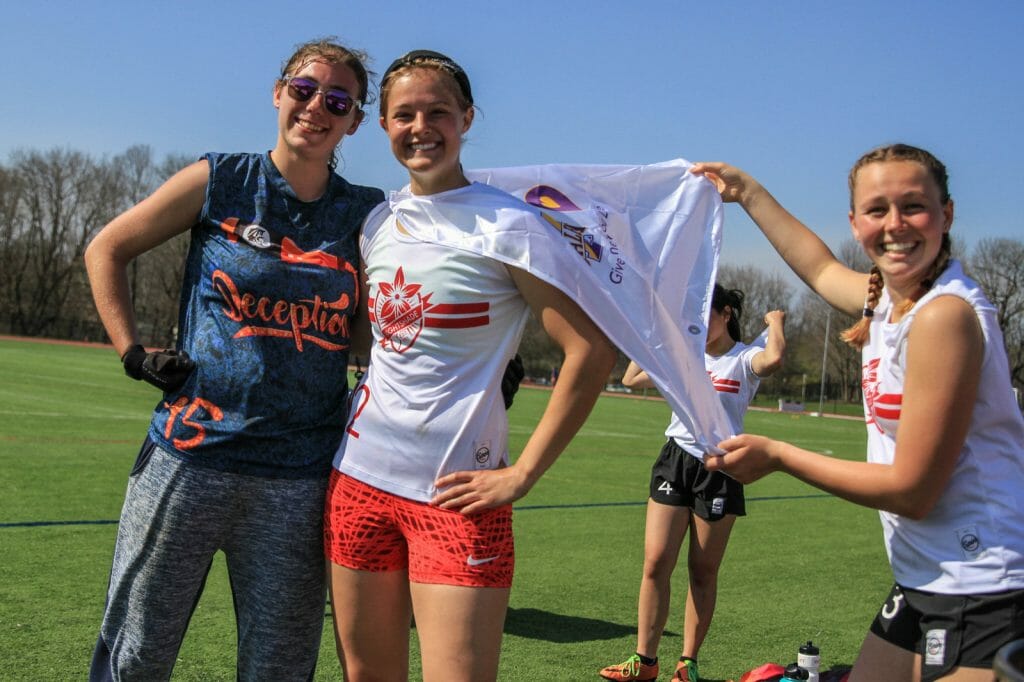 Ask Anna: Captains' Edition (Ask Anna, Ultiworld)
Addressing how to get co-captains to share workload, how to deal with overcommitment, and getting people to practice on time.
It's About the Team (Lou Burruss, Skyd Magazine)
The easy part is giving away time, energy and effort. Harder, but more important, is giving away being right.
How to Run a Good Team Meeting (Alex Rummelhart, Ultiworld)
Don't let a team meeting feel like a waste of everyone's time.
To Yell, or Not to Yell (DeAnna Ball, Skyd Magazine)
There is a time to be a firm coach and there is a time to be a fun coach, and there is a big gray area in between. Being a good coach is about knowing where to be on that spectrum, and when.
Ultimate Results Coaching Academy: Day 1 (Jackson Dolan, Skyd Magazine)
Reflections from presentations at the conference, including a summary intro to Lou Burruss's "Clown Tent" philosophy for managing teams with varying attitudes, goals, and quirks among their players.
Healing the Bad Apple (Lou Burruss, Skyd Magazine)
How do you deal with a player who is causing problems on the team and resistant to changing their behavior?
---
Other Program Resources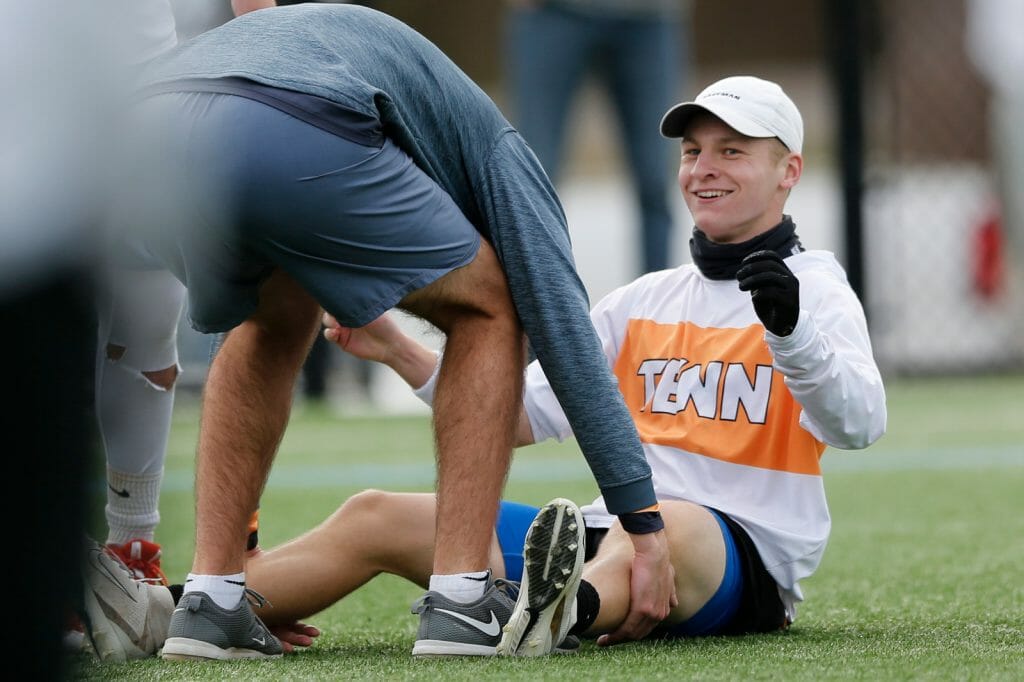 Winning the Respect and Admiration of Your School's Administration (Michael Aguilar, Ultiworld)
Advice for staying on your school's good side.
How to Ace the Uniform Process (Alex Rubin, Ultiworld)
There are a lot more quality options now than there used to be for ultimate team gear, but that doesn't mean the process is necessarily any easier.
Getting Access to Your School's Weight Room (Michael Aguilar, Ultiworld)
Getting your time is going to require that you are an established organization on campus that is contributing to your school's environment.
11 Ways to Use Up Your College or High School Club's Budget (Sydney Hostelley, Ultiworld)
If your team is lucky enough to receive financial support from your school, you are probably facing pressure to use up your budget.
Ultimate Frisbee Filming Setups for Every Budget (Joseph Marmerstein, Ultiworld)
Whether it's team film sessions, individual film review, or captains and coaches watching film to determine strategic adjustments and practice plans, having footage available allows your team to take your strategic development to the next level.
Curating the Perfect Team Playlist (Patrick Stegemoeller and Edward Stephens, Ultiworld)
There is an art to creating a coherent warm-up mix.
---
Additional Resources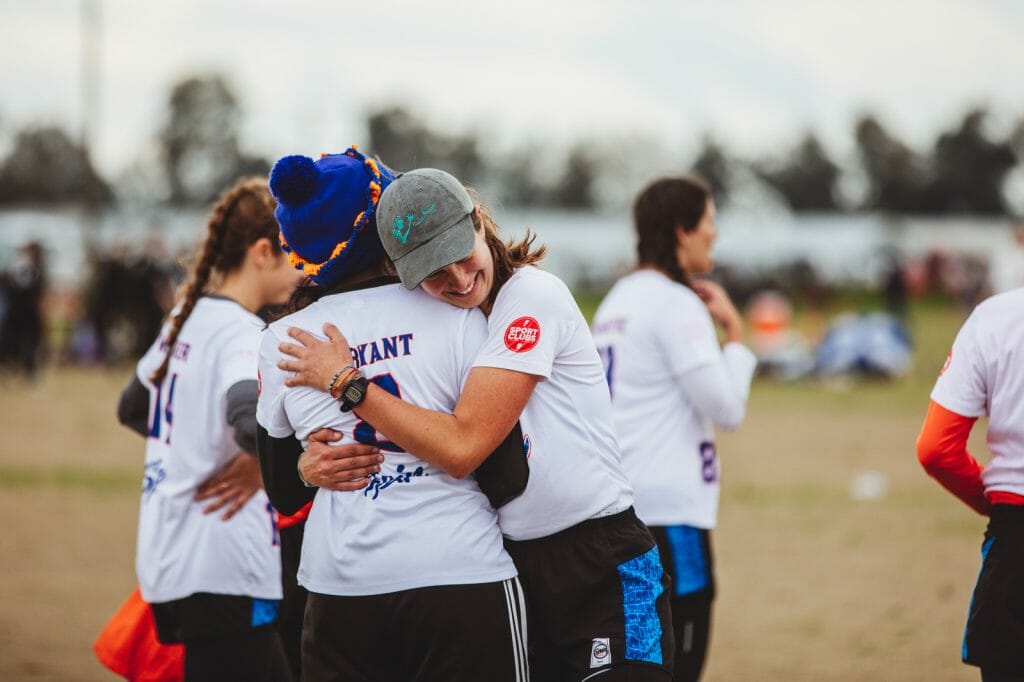 Without Limits College Women's Resources Manual (Various Authors, Without Limits)
A book-length collection of articles from players, coaches, and organizers around the sport, targeted toward college women's ultimate teams, but with material all ultimate players can find relevant.
Team Organics: A 5-Part Series on Building a College Team (Ken Kaminski, Skyd Magazine)
A five-article series on the process of starting and growing a college ultimate team.