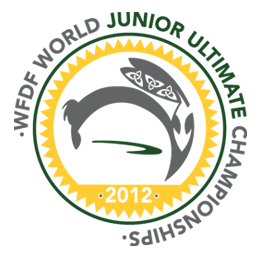 The World Juniors Ultimate Championships got started this weekend. The women's team has dominated in the early rounds, but has still found things to work on.
Here's a short dispatch from USA player Nhi Nguyen, hailing from Superior, Colorado:
[quote]Game one started at 11 AM. We played against Israel. They had a fairly small team. Through our large variety of defenses, we were able to shut them down, forcing turnovers after very little movement. There was a slight cross wind that also helped us get more turns.[/quote]
[quote]We had a lot of layout Ds on the first pass. We won the game 17-0, but had some instances where our flow wasn't up to par.[/quote]
[quote]In a similar game in the second round, we played Great Britain and also beat them 17-0. They were putting hucks up often but we were well-conditioned coming into the tournament and were able to track down the Ds. Great Britain didn't have a tall team, and our quick feet made it really hard for them to convert. At times they were able to move it to the red zone but they couldn't score. With 19 healthy bodies and one recovering from a cold, we are ready to dominate some more in the upcoming games.[/quote]
They played Australia and Russia today, winning 17-7 and 17-3, respectively. Heading into the power pool matchups, they may actually face their first test.