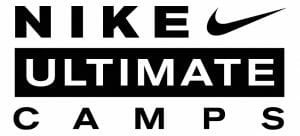 It's difficult to overstate how quickly ultimate has been growing in the past two years. Before 2010, there was no NexGen, no professional ultimate leagues, and no news websites. Could 2013 be the year of major sponsorships?
Things are moving in the right direction with the announcement of a new line of summer youth ultimate camps sponsored by Nike.
In a press release issued last week, US Sports Camps, a huge organization with over 500 associated camps and over 55,000 participants last year, announced the formation of Nike Ultimate camps.
"We are thrilled to be expanding our network into the sport of ultimate frisbee," says Charlie Hoeveler, Founder and CEO of US Sports Camps in a statement. "There are over 5 million ultimate players in the U.S. alone and the sport is still growing rapidly."
The ultimate-specific program is run by Aaron Bell, a long-time ultimate player who finished second in the Callahan voting in 2006 behind Tim Gehret and now serves on the board of DiscNY, and Ben Feldman, who runs the Next Level ultimate camps.
"We spent the last couple months pitching Nike," said Bell. "We told them, 'We have one of the best sports models that you've never seen.'"
Bell and Feldman worked with US Sports Camps' Siera Levenson to set up the camps. USSC is the exclusive provider of Nike Sports Camps.
The organizational structure for the camps is a bit unusual. All of the camps are run by local organizers. They essentially outsource the logistical work to US Sports Camps, which enrolls campers, collects payment, and manages the web infrastructure. Camps can then brand themselves as a Nike camp and potentially reach a wider audience thanks to the USSC network. So, for example, the Next Level camps are now the Nike Next Level Camps.
"This is potentially bringing a whole new market to Ultimate," said Feldman. "Parents might say, 'Oh, look, here's Ultimate Frisbee with all these other offerings by Nike.'"
Bell added, "We hope when we hit their website as the hot new camp, we're gonna get cross-fertilization from all these other campers."
Bell and Feldman are working to bring other organizers on board. "We think that camps will be able to grow faster both in size and in number under this model," said Feldman, adding that he hopes to get interest from big organizations like the professional leagues and USA Ultimate.
They have already spoken with Mike Lovinguth, USAU's Manager of Education and Youth Programs, about working with them. Although Lovinguth said no decisions had been made, he noted that the Nike involvement "seems to be a really positive step in line with marketing the sport to a broader audience."
Nike sponsors a number of youth camps through USSC in various sports, but is selective about those with which they associate. "Nike wouldn't have come on board if we didn't have the product and believe in what we were doing," said Feldman.
Campers will have an opportunity to purchase discounted Nike gear, including cleats, bags, warmups, and compression layers. Notably, though, they won't have a chance to buy jerseys.
"We don't want to release the hounds on jerseys and shorts, because we want to preserve the integrity of Ultimate jersey brands," said Bell, pointing to companies like VC, Breakmark, Five, Savage, and Spin.
If Nike does find themselves increasingly interested in being involved in ultimate, it will likely make the already-saturated apparel market even more competitive.
That's a real possibility, Bell thinks. He said, "If we really do a bang-up job, maybe down the line we could really see some mainstream sponsorships for elite level players."
For now, though, both Bell and Feldman see this as an opportunity to grow the sport at perhaps its most important level: youth. "Its not gonna be the professional leagues, it's not gonna be these elite teams," said Bell. "You've got to give kids a chance to play if you want to grow the sport at that level."
If you are interested in being involved with the Nike Ultimate Camps, you can contact Siera Levenson at [email protected].