Time to talk up your teammates!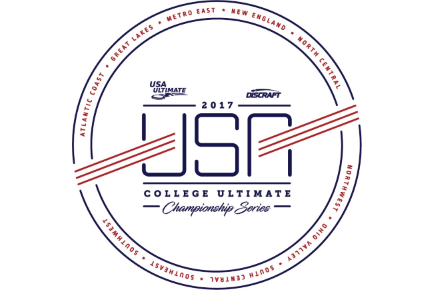 Make a name for your outstanding teammates and tell us about who deserves to win 2017 USA Ultimate All-Region, All-Freshmen, and Coaching awards this year in the discussion threads on the Ultiworld Forums.
Nobody can see everyone play, but there are many deserving players at less-known schools. We hope these threads can facilitate a conversation about the best players — regardless of hype — in every division of every region. Take it from here.
New to the forums? Here's how to create an account, write a post, and understand trust levels. Here is some background information. Here is a video tutorial series (Logging In, Navigating, Settings and Badges, Leveling Up).
ATLANTIC COAST
Men's (Division I)
Women's (Division I)
Men's (Division III)
Women's (Division III)
GREAT LAKES
Men's (Division I)
Women's (Division I)
Men's (Division III)
Women's (Division III)
METRO EAST
Men's (Division I)
Women's (Division I)
Men's (Division III)
Women's (Division III)
NEW ENGLAND
Men's (Division I)
Women's (Division I)
Men's (Division III)
Women's (Division III)
NORTH CENTRAL
Men's (Division I)
Women's (Division I)
Men's (Division III)
Women's (Division III)
NORTHWEST
Men's (Division I)
Women's (Division I)
Men's (Division III)
Women's (Division III)
OHIO VALLEY
Men's (Division I)
Women's (Division I)
Men's (Division III)
Women's (Division III)
SOUTH CENTRAL
Men's (Division I)
Women's (Division I)
Men's (Division III)
Women's (Division III)
SOUTHEAST
Men's (Division I)
Women's (Division I)
Men's (Division III)
Women's (Division III)
SOUTHWEST
Men's (Division I)
Women's (Division I)
Men's (Division III)
Women's (Division III)
DEVELOPMENTAL