A new contender?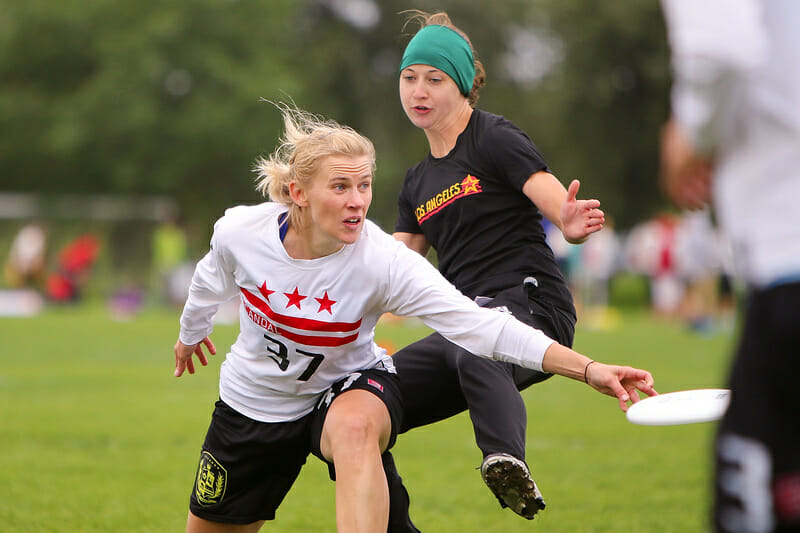 Ultiworld's coverage of the 2018 Club Mixed Division is presented by Universe Point cleats. Support the brands that make Ultiworld possible and shop at Universe Point!
No matter where you live in the United States, it's possible that you've heard some buzz about a new mixed team out of the nation's capital.
The Washington DC-based Space Heater Ultimate is a new Mixed Division team that's putting together a roster that should turn heads this season. The team has already announced three players via their new Twitter account — Sandy Jorgensen (formerly of Scandal), Alan Kolick (formerly of Truck Stop), and Zach Norrbom (formerly of Ambiguous Grey).
While team leadership is keeping their cards close, sources tell Ultiworld that a number of other high-profile former Scandal and Truck players are on the team, along with some elite talent from outside of the DC area, including former Fury star and USA National Team member Claire Desmond.
Keep an eye on social media for further announcements about the team.
UPDATE 4/30: Space Heater has also announced Jenny Fey, Rachel Hess, Jonny Malks, Joe Freund, Cody Johnston, Georgia Bosscher, and Pat Shriwise. Here is the team's USA Ultimate roster page, which is not finalized but includes other big names like Crystal Davis and David Boylan-Kolchin.