The World Flying Disc Federation has released an itemized budget for the 2020 World Ultimate and Guts Championships that are set to be rescheduled for July 2021, pending sufficient team interest.
Earlier today, attending teams were sent a memo from WFDF with a list of frequently asked questions, more information about the potential rescheduling, and budgets for both the original 2020 event, the projections for 2021, and what money has been committed so far. Teams have been asked to decide whether or not they want to commit to attending the rescheduled event by Wednesday, June 17th, by filling out this form. So far, out of a total of 97 teams, WFDF says 32 teams have committed to the 2021 event, three have indicated they are considering continuing, and zero have opted out.
Teams that back out by next week have been told they will receive a refund of approximately 25% of their total fees. The player fee is expected to increase by €142 ($160) for the 2021 event, with other committed funds rolling forward.
The budget and memo are attached below. More to come.
WUGC 2020/2021 Budget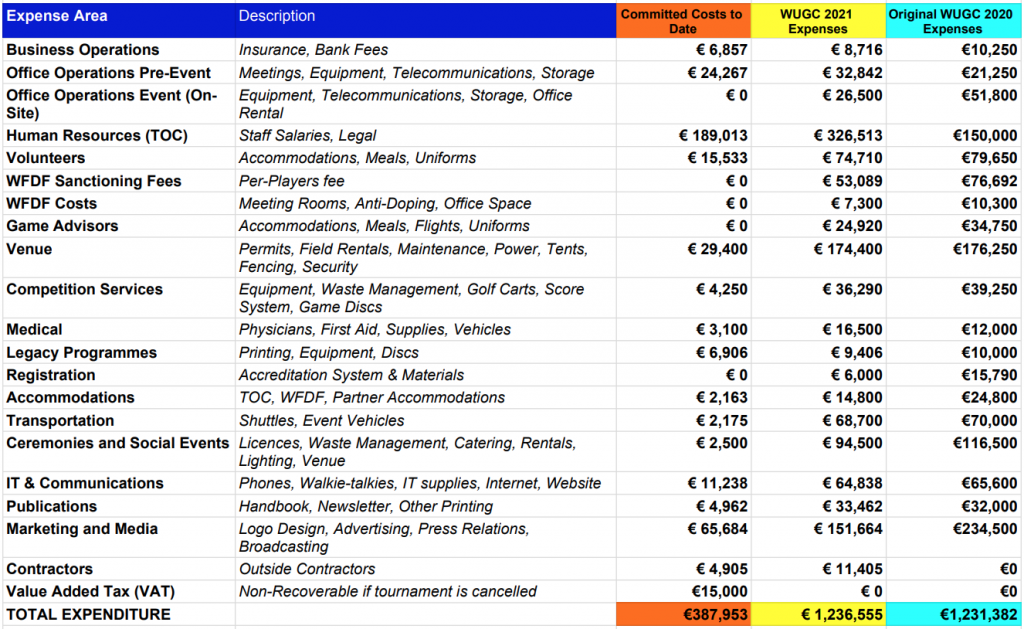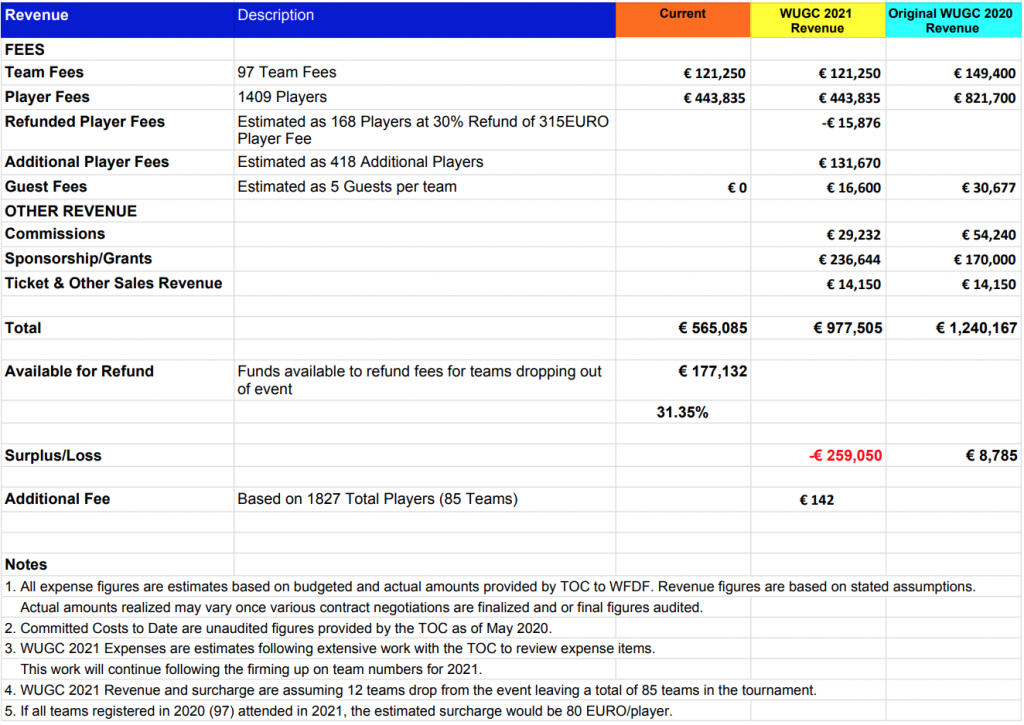 Full Memo from WFDF to Attending Teams
WUGC FAQ's & Budget information June 2020 (1)