16 candidates for up to eight spots.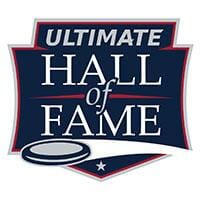 USA Ultimate announced 16 finalists for up to eight spots in the 2020 Hall of Fame class. Here is the full list of candidates for inclusion in the Hall this year:
VY Chow
Jody Dozono
Anja Haman
Eileen "ETrain" Murray
Liz "LP" Penny
Shar Stuht
Vida Towne
Vivian "Viva" Zayas
Andy "Razor" Crews
Alex "Count" de Frondeville
Jon Gewirtz
Mike Grant
John Hassell
Bob Lobel
Fortunat Mueller
Damien Scott
You can read more about the candidates here and give survey feedback about any of the candidates here.
Learn more about the Hall of Fame — and possible candidates coming in the future — in Tony Leonardo's articles on the subject.