Is a visor an accessory or something more?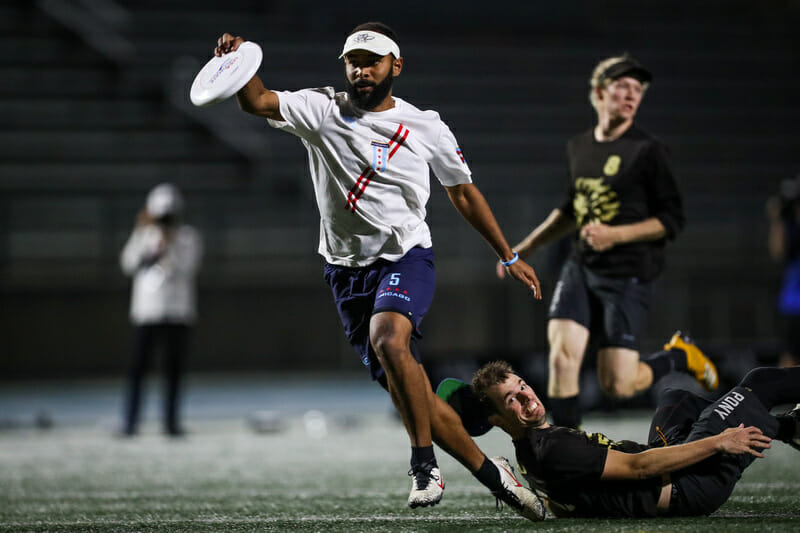 With ultimate still on its pandemic-induced hiatus, our "Stall 9" column is an opportunity for Ultiworld staff members to share random opinions or reflections on what they're thinking about or miss most from the sport. Just as is the case when the stall count reaches 9, anything goes.
A story of a career spent wearing a visor, told through 13 phases:
1.
As a joke. Ha! Look at you, wearing a visor to practice. Very funny. Where did you even get a visor? So very funny. In your daydreams, no one can get enough of the joke.
2.
It is early 2006, your junior year of college. You are broke and all of your hats have gone missing. At the leasing office of your apartment complex they have set up a folding table full of promotional gifts from local businesses: coozies, stickers, cheap frisbees, water bottles, and pens. The thinking behind the table is that the residents just might walk up the hill and spend a little money downtown, perhaps remembering a name from one of the freebies.
A pizza-and-wings restaurant has contributed orange visors, each embroidered with the restaurant's logo. You take one and wear it to your next practice, walking the fine line between living out your fantasy joke and not having any other options.
Stall 9: 13 Phases of Wearing a Visor is only available to Ultiworld Subscribers
Already have a subscription? Log in
Whether you visit Ultiworld for our reporting, our podcasts, or our video coverage, you can help us continue to provide high quality content with a subscription. By becoming a subscriber, not only do you receive benefits like exclusive articles and full article RSS feeds, you also help fund all of Ultiworld's coverage in general. We appreciate your support!