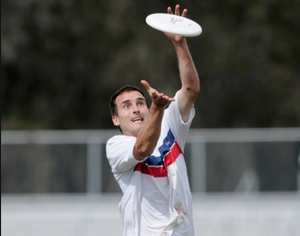 Former Florida star Tim Gehret, who won his second club championship with Austin Doublewide back in 2012, has rejoined the Texas squad for the 2015 season, adding another big playmaker to an already impressive lineup.
Gehret is now listed on the roster page for Doublewide, although he was not on their initial roster released back in June.
Gehret won the Callahan Award and a College Championship in 2006, a Club Championship with Seattle Sockeye in 2007, and then the aforementioned second title with Doublewide.