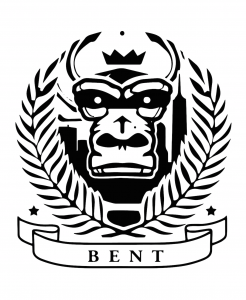 New York BENT
Established
2009
Based in
New York, NY
Personnel
Roster Announcement
ultiworld.com
Postseason titles
Sectional
titles (2)
2015, 2012
Postseason appearances
Regional
appearances (7)
2016, 2015, 2014, 2013, 2012, 2011, 2010
Sectional
appearances

Italic indicates team received a bye to Regionals.

(4)
2016, 2014, 2015, 2012
Championship
appearances (4)
2015, 2013, 2011, 2010
New York BENT is a club ultimate team based in New York, NY. The team competes as a member of the Northeast region and the Metro New York section in the Select Flight of the Club Women's Division of USA Ultimate (USAU).
Recent Ranking
New York BENT was ranked #10 in our Club Women's Power Rankings on October 6th, 2021.
Recent Videos
For more videos try searching our video archives on VHX.
Seasons
Year
League
Region
(finish)
Section
(finish)
Regular Season
Postseason results
Captains
Coaches
Wins
Losses
2016
USAU
Northeast
(5th)
Metro New York
(Bye)
11
10

5th Place at Northeast Regionals
[5-2 record]


2015
USAU
Northeast
(3rd)
Metro New York
(1st)
10
7

14th Place at Club Championships
[1-3 record]

3rd Place at Northeast Regionals
[5-2 record]

1st Place at Metro New York Sectionals


2014
USAU
Northeast
(3rd)
Metro New York
(Bye)
15
5

3rd Place at Northeast Regionals
[6-1 record]


2013
USAU
Northeast
(3rd)
Metro New York

13th Place at Club Championships

3rd Place at Northeast Regionals


2012
USAU
Northeast
Metro New York
(1st)

1st Place at Metro New York Sectionals


2011
USAU
Northeast

16th Place at Club Championships


2010
USAU
Northeast

10th Place at Club Championships


2009
USAU
Northeast