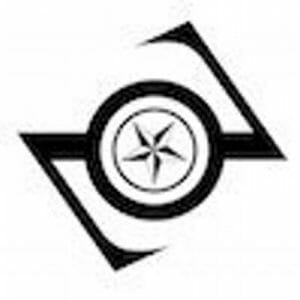 Massachusetts
Established
1984
Based in
Amherst, Massachusetts
Nicknames
ZooDisc
Personnel
Coaches
Tiina Booth, Russell Wallack, Rustin Ingold-Smith
Captains
Eddie Scott, Eugene L'Heureux, Jared Scheinberg
Postseason titles
Sectional
titles (2)
2017, 2016
Regional
titles (2)
2017, 2016
Postseason appearances
Sectional
appearances

Italic indicates team received a bye to Regionals.

(4)
2019, 2018, 2017, 2016
Regional
appearances (4)
2019, 2018, 2017, 2016
Championship
appearances (3)
2018, 2017, 2016
Links
Twitter
@UMassUltimateM
Medium
ZooLetter
Facebook
UMass Men's Ultimate
In the team's first 3 years, Massachusetts ZooDisc finished 3rd, 2nd, and 1st at the national championship. The team would return once more in 1988, but not again for 26 years. In 2014 ZooDisc finally broke back into the national scene and has been a contender for the title every year since.
Recent Ranking
Massachusetts moved up to #7 (from #15) in our College D-I Men's Power Rankings on March 18th, 2020.
Recent Videos
For more videos try searching our video archives on VHX.
Seasons
Year
League
Region
(finish)
Section
(finish)
Regular Season
Postseason results
Captains
Coaches
Wins
Losses
2019
USAU
New England
(4th)
South New England
(2nd)
16
4

2nd Place at South New England Sectionals
[4-2 record]

4th Place at New England Regionals
[6-2 record]


Chris Bartoli, Jake Radack
Tiina Booth, Russell Wallack, Rustin Ingold-Smith
2018
USAU
New England
(2nd)
South New England
(2nd)
15
5

2nd Place at South New England Sectionals

2nd Place at New England Regionals
[5-1 record]

T-9th Place at College Championships
[3-2 record]


Brett Gramann, Chris Bartoli, Tannor Johnson
Tiina Booth, Russell Wallack
2017
USAU
New England
(1st)
South New England
(1st)
18
3

1st Place at South New England Sectionals

1st Place at New England Regionals

T-3rd Place at College Championships
Lost Championship Seminfinal (Carleton)
[5-1 record]


Ben Sadok, Will Thornton, Brett Gramann
Tiina Booth, Russell Wallack
2016
USAU
New England
(1st)
South New England
(1st)
16
1

1st Place at South New England Sectionals

1st Place at New England Regionals

T-9th Place at College Championships
[3-2 record]


Jeff Babbitt, Ben Tseytlin, Ben Sadok
Tiina Booth, Russell Wallack