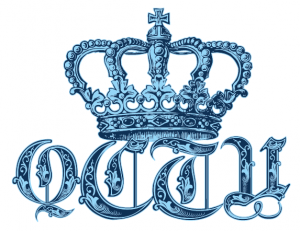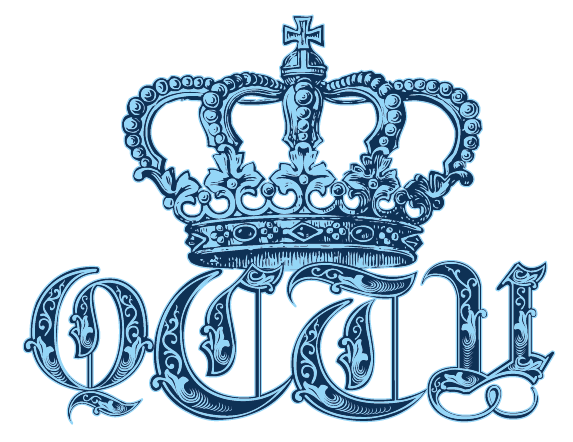 CHARLOTTE — The women's side of the bracket at the Queen City Tune Up was even more competitive than the men's. With 20 strong teams in attendance — including 12 of the top 25 in the country — the action was set to be top-notch.
IOWA STATE MAKES A STATEMENT WITH QCTU CHAMPIONSHIP

As one of a number of teams venturing south to get some of their first action outdoors, Iowa State Woman Scorned (#10) dispelled any thoughts of rust. After spending last season as one of the top teams in the country, they lost some solid pieces including Sarah Hoistad, but returned a strong core of veterans with experience from both the College and Club Championships. These leaders, along with strong coaching, allowed Iowa State to come out on top of a number of close games – including a one point win in the finals – to go home with the crown.
Woman Scorned's first challenge came in the form of a second round matchup with a determined Pittsburgh Danger. The game pitted Pool C's 1-seed vs. the 3-seed and the two teams took a tight half, trading blows up to 9-8, Iowa State. Cami Nelson came up huge, getting a pair of run-through Ds and the bookends to get a critical break. The teams would trade scores during an energetic string of points, but Nelson would eventually find herself on the goal line, putting up a break backhand to put the game away, 12-10. The rest of their Saturday would be spent winning out Pool C, beating Florida 12-7 and UNC-Wilmington 12-9.
It is worth noting that ISU did not have a deep bench and had a number of rookies spending time on the field. Some of their games may have actually ended closer, if not for the choice to rest the legs of their stud trio of Nelson, Magon Liu, and Becca Miller. However, along with the throws of Sarah Pesch and defense of Cassie Sakai, this group survived grinding zone points with Wisconsin (#15) in the Quarters, consistent huck challenges from North Carolina (#19) in the Semis, and a combination of the two with Carleton in the Finals.
Becca Miller stood out over Sunday's games, taking on the toughest matchups in man D and working hard as a consistent cutter on offense. When ISU gets running, Liu's speed and touch backhands combine with Miller's versatility and Nelson's size and speed to torch defenses transitioning, as Woman Scorned eats up huge chunks of yardage and works the break side. Their 13-12 Finals win might have been more decisive if the back half of the game wasn't spent with rookies on defensive lines, as ISU was content to trade points for the win.
The victory is certainly a great way to start the year, especially notching wins over two North Central region opponents. Expectations are high and a tournament championship with a shortened roster that played an average of nearly 22.5 points a game for seven games will only push them higher.
CARLETON'S EARLY RESULTS SUGGEST RETURN TO CHAMPIONSHIPS

The most impressive squad on Saturday in Charlotte was Carleton Syzygy. The dynamic handling of Anna Reed and Julia Snyder enabled them to slice through zones or make big break throws in their vertical stack. Reed's inside flick break proved to be true weapon all weekend. When that wasn't available, the handlers were able to get open upline regularly. In pool play, strong defensive teams like Virginia (#12) and Florida State (#16) were unable to slow down Carleton's vertical stack and an injured Ohio State (#17) team was unable to solve their zone. There was little challenge for Syzygy on their road to Pool D's top spot and a bye on Sunday.
However, Sunday saw Syzygy forced into making changes with the loss of Snyder, leaving Reed to carry the load, and asking Kristi Barton to step up as a thrower and Grace Quintana to give more looks as a cutter. They were up to the task and Reed's monster hucks laid siege to defenses. She continually opened up the field with bombs, despite missing two of her top targets in Marlena Hartman-Filson and Flannery McArdle. Carleton was the only team to cruise through their Quarters game, besting Pittsburgh 15-2. Their fresher legs then got them past an Iowa team coming off a hard fought win over Ohio State to the tune of 15-9. It wasn't until their Final against ISU that they were finally slowed down, a few hucks failing to connect and their zone looks unable to keep up with ISU's cutters in transition.
Last year's ending for Syzygy in a deep North Central region must have been disappointing, as their loss to Iowa State in the game to go ended their streak of Nationals appearances. While I didn't get the sense they were out for blood in the Finals, you know it will come back later in the season should they see Woman Scorned. The North Central scored some big wins that will help get them more bids to the show and Carleton's were definitely helpful. Reed was the tournament's most unstoppable force, even without Snyder, so this is a team to watch out for when they put together all of their pieces.

MICHIGAN AND GEORGIA STUMBLE
Michigan (#13) came into Charlotte as the #2 seed overall. Sure, it is early Spring seeding, but Flywheel was probably hoping for more than a 16th place finish. They fell victim to the tournament's first upset, a first round flop against Central Florida (#22), who rolled with a break in and a break out of half. Michigan could never really recover and they lost 12-9. They'd also fall to Wisconsin Bella Donna in the next round, 12-8, and dug themselves a hole that wins over Washington University and North Carolina (they were the only team to beat UNC in Pool B) could not get them out of. They'd lose a point differential tie with Wisconsin for 3rd in the pool and fail to make bracket play on Sunday.
Before the weekend was over, they'd add losses to Florida State (#16) and Northeastern, ending with a 3-4 record. Strong play by handler Meeri Chang was not enough to overcome their offensive struggles. Cutter Jacqueline Jarik, while talented, was unable to rise to the playmaking role Flywheel may need her in if they want to be contenders this season.
Georgia Dawgma (#11) is a team with a big, veteran, and talented senior class, and there is a sense that this is their year to make a run. They came into QCTU firmly established as the dominant presence from the Southeast and looking to extend that reach. They failed to adjust to a smart and disciplined Tufts (#9) team and were just edged by Iowa in a game that came down to universe point.
While both games felt winnable to Dawgma, the Iowa loss really stung and they found themselves surprised by Northwestern and unable to recover, sending them to the lower bracket. With star cutter Emily Lloyd gone on Saturday and premier handler Lane Siedor in and out of games with injury, it seemed Dawgma had trouble building offensive momentum in some cases. Their program has long been talented enough make an impact, but they have been plagued with inconsistency. It reared its ugly head this weekend in the form of bouts of "the drops" and struggles in the red zone. Georgia came through with a couple of Sunday wins in the lower bracket before suffering their first loss to a Southeast Region team this season, to Florida State, 11-10.
CENTRAL FLORIDA ANNOUNCES ARRIVAL
It was only last year Central Florida Sirens rose to prominence with wins over Nationals qualifiers like Iowa and Virginia and domination in regional play that gave them a spotless record…until a shocking 15-6 loss to Georgia in the Southeast Regional Semifinals. This year's Central Florida team maintains the team's characteristic intensity and energy while altering the playmakers and some of the strategic elements. There are some February dividends for the Sirens, starting the weekend with the aforementioned upset victory over Michigan.
They wouldn't stop there, adding wins over Wash U and Wisconsin, 11-2 and 9-6, respectively. If it wasn't for a one point loss to host North Carolina, who knows what the Sirens would have done with a bye into Quarters on Sunday. They instead had to go through a talented Ohio State team that was returning previously-injured Nina Finley and doses of Paige Soper to the field. Though they fell 15-3 in the prequarters, they bounced back to score wins over Northwestern and UNC-Wilmington, finishing in 9th place, well above their 18th seed.
UCF's offense is handler driven. Mariel Hammond provides a lot of the cutting for them (with assistance from Amy Price), but their handler group is skilled enough to keep the disc moving and active enough to get upfield and make things happen. Sunny Harris was the most effective weapon in the Sirens arsenal, with her accurate throws and aggressive backfield cutting, as well as her sideline presence, the voice that boomed over Ramblewood Soccer Complex. Katie Fox and Samantha Young added consistent movement that allowed the Sirens to switch field in their vertical or horizontal stack sets. Their zone set features an unusual two person center front and two sideline poaches and it slowed a lot of offenses they faced to a crawl. If Georgia can rebound and some of the Southeast's other teams get some critical wins, the Region may have a shot at two bids to the show, which would bode very well for the Sirens.
NORTH CENTRAL HEATS UP IN SOUTHERN WARMTH
It was a very strong showing this weekend for the North Central. A traditionally strong region, they had only three bids to the College Championships last season, leaving a powerful Carleton team at home after Regionals. Not only did Carleton rise from their 16th seed to a 2nd place finish behind Iowa State this weekend, but Iowa made semis and Wisconsin quarters. Their combined record on the weekend was 23-6, with 20 wins and just 3 losses against out of region competition. They will be pushing for as many bids as they can get and more performances like this will go a long way in securing the invitations they'll need to get all of their top talent to Madison.
QUICK HITS
Tufts came in as the tournament's 1-seed, but ended up losing their pool to Iowa and falling in the Quarters to North Carolina, finishing 5th place overall. Ewo is poised and fundamentally sound. Claudia Tajima and Hailey Alm were both able to open the deep game, but it was great performances from speedy Emily Shields, versatile Qxhna Titcomb, and polished Laura Fradin that have me confident that this team will be a contender all year.
North Carolina had a very successful weekend, going 3-1 in Pool Play and making Semis, finishing 4th place overall. Shellie Cohen is a forced to be reckoned with, her big frame allowing her to throw bombs when she needs to, but her disc skills allowing her to drop in blades as well. Not to be overlooked, Lisa Couper makes for a great receiver and compliment to Cohen, and these two will be a challenging matchup for even top defensive players.
Delaware had a rough weekend, failing to register a win. Their star handler Nikki Ross missed the tournament with a serious injury that may sideline her for the remainder of the season. That is a real shame as she has some of the biggest throws in the women's college game. Sideshow is a very different team without her. A weekend against elite competition should jumpstart the process of adjustment. It'll be interesting to see how they regroup and if they can challenge in the Atlanta Coast region.
Virginia and Florida State had very different Saturday results — 3-1 and 0-4, respectively — but wound up finishing 11th and 13th, respectively. FSU was close to a very different Saturday, losing on universe to Ohio State 9-8, a win which could have given them momentum to win their later games. They went undefeated on Sunday. Both of these teams start with their defense, where they can slow teams down, but actually generate turns rather than waiting for mistakes. Both capitalize with attacking offenses after the turn, striking before teams can set up properly. Right now, they seem able to compete with anybody, but unable to beat the top tier teams.
INJURY NOTES
Injuries felt like they were claiming a number of teams' key personnel throughout the weekend. Lane Siedor was in and out of games for Georgia, along with other members of their rotation. Nikki Ross was out for the whole weekend for Delaware. Sunny Harris, Paige Soper, Nina Finley, and Julia Snyder are other big names coming and going from the field of play. Obviously, the impact is hard to quantify, but it is worth nothing when using these results for prognostication.