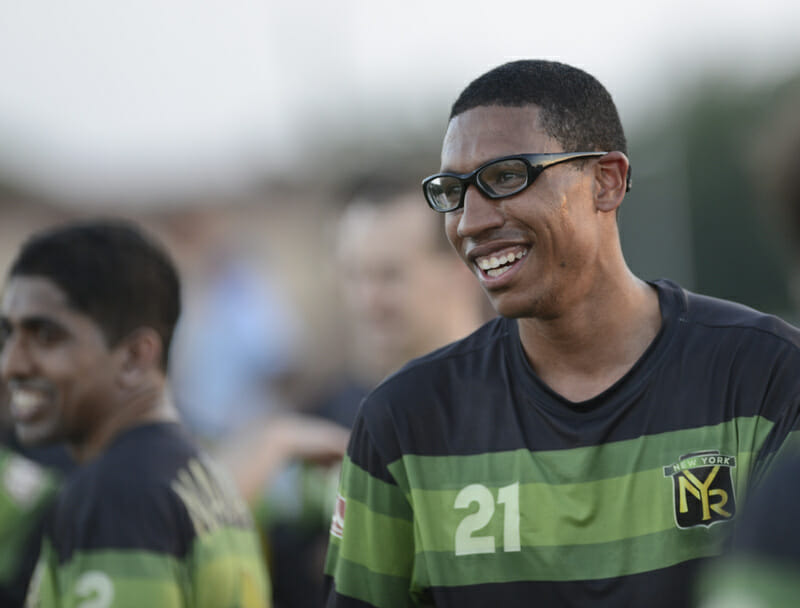 NEW YORK — After a 21-13 blowout of the Philadelphia Spinners (2-6) last week, the New York Rumble (3-4) return home with a chance to earn a playoff spot with a win over the visiting DC Current (2-5).
The playoffs are on the line for the Current as well, who can stay in the race with a victory this weekend. They would then need to have a huge final weekend, beating the Spinners and the Rumble in Week 10, to earn a chance to face Boston in the Conference finals.
"Every game is extremely important," the Rumble's Robbie Gillies told a team reporter. "I don't even know what all the different playoff scenarios are. There's no need to be thinking about all of that. As long as we stay focused, come out strong and take care of business the rest will take care of itself."
This is the biggest game of the MLU season, but both teams will have to fight through some adversity. Each is missing some leading playmakers. Ben Faust is out of town for the Rumble and Alan Kolick, who has proven to be the offensive lynchpin for the Current, is questionable with a possible hamstring pull.
Offensive efficiency has been a sticking point for the Current, who were plagued by turnovers in their last meeting with the Rumble.
"We believe we're the better team and that we gave the disc away way too frequently last game," captain Sean Keegan told a league reporter. "We know we have to take care of the disc better and convert when the D-line gets opportunities."
For the Rumble, they look to extend their winning streak against teams not named the Boston Whitecaps to four. Chris Mazur continues to pace the club on offense. He currently sits with 22 goals and 23 assists; he is the only player in the league with 20 & 20 and his 45 combined points lead the league.
Ultiworld will be reporting from New Jersey at the game this weekend.
SAN FRANCISCO DOGFISH (5-1) @ VANCOUVER NIGHTHAWKS (2-5)
Just one game on the West Coast this week as well, as the high-flying Dogfish head north to Vancouver for the second time this season. Vancouver's defense — the league's third worst with 132 goals allowed — will need to find a way to slow down the San Francisco attack, something it has failed to do in their previous two meetings.
The Dogfish are already a lock for the playoffs, so this game won't have much meaning to them. At this point, Vancouver is playing for pride. Roster management could be interesting during this matchup and will be worth keeping an eye on. San Francisco has already given a lot of playing time to their second and third string players this season — will they continue to develop them as they advance towards the playoffs?