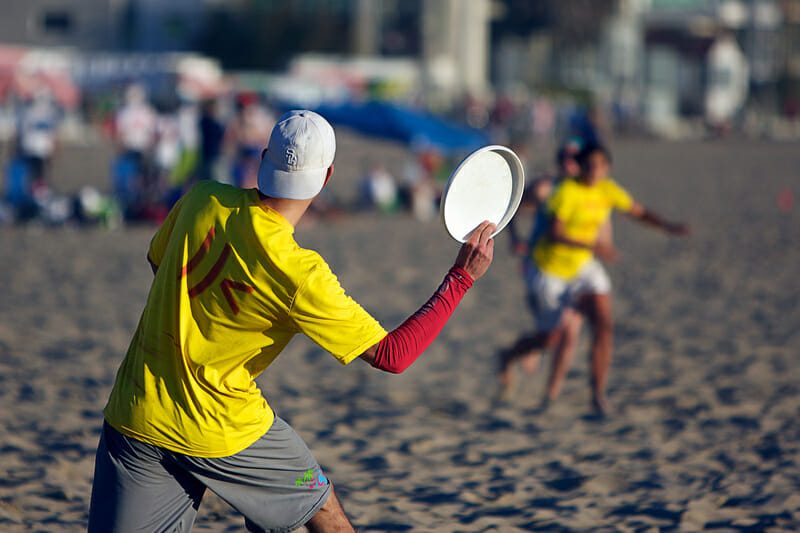 Last summer, there was speculation that a "Beach Nationals" might make an appearance sometime this year.
Although it won't happen this year, USA Ultimate has just announced that they are accepting bids to host the first-ever Beach Championships in 2015.
According to the USAU press release, the Championships will be held sometime in the spring — either at the end of April or beginning of May.
There will be competition in five divisions — men's, women's, mixed, masters, and mixed masters.
The USAU beach committee is still determining competition guidelines.