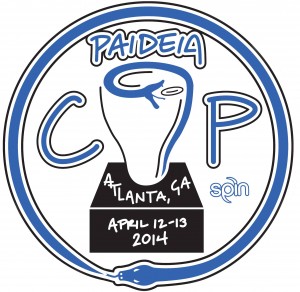 For the ninth year in a row, Paideia School will host their annual invitational tournament, Paideia Cup, in Atlanta, Georgia. Outside the rich history and elite play this tournament provides, it also goes back to the roots and ideals of ultimate, honoring the game.
"Whenever we are in a tight game, I try to remind everyone that this is exactly what we play for, these are the types of games that we give so much time and effort to play," said Carolina Friends captain Sol Yanuck. "Two teams playing their hearts out, and still maintaining that mutual respect that is so prevalent in ultimate."
With some of the very best high school programs in the country set to compete this weekend, it promises to be a great display of teamwork, athleticism, and spirit.
New Faces and Old Ones
Paideia Cup has hosted many different teams from various locations, such as South Eugene High School, Seattle Fryz, Amherst High School, University School of Nashville and Columbia High School (New Jersey). This year the assembly of teams is a nice mix of returning and new teams to the cup.
Holy Family Catholic, Hopkins, Neuqua Valley, De Smet, and, of course, Paideia are all regular attenders looking forward to the challenge.
De Smet, based out of St. Louis, has a good track record at many tournaments, including last year's Paideia Cup. The Missouri High School State Champions gave power house Amherst a good game in the semifinals and took third place overall. This tournament, like many seasons prior, marks the beginning of their season; what better place to start!
Chicago Invite hosted many high school teams from across the nation last weekend, and three of those programs will continue their spring in the heart of the south. Hopkins, Neuqua Valley, and the Chicago Invite champions Holy Family Catholic all finished in the top five out of 36 teams. All three have an above average chance to advance to the semifinals in Atlanta.
Carolina Friends School, Durham, and Chapel Hill High School both are traveling from North Carolina for their first ever trip to the Cup, while Yorktown is attending for their first time since the program disjointed from HB-Woodlawn.
Sol Yanuck looks forward to new experiences he will share with his team and continues to improve upon winning the YULA Invite. "We are thrilled to have the opportunity to go to the cup this year," he said. "We are looking forward to the consistently high level of competition." He hopes the opposition will push their team to new heights. "This weekend we really cannot afford to take a game off," he said. "Regardless of what happens, we are going to grow as a team because of it."
Centrals and Southerns Implications
As mentioned all eight teams are located in either the Central of Southern High School regions. Outside of De Smet, who did not receive an invitation, every team attending will participate in the High School Regional Championships.
Holy Family Catholic, Neuqua Valley, and Hopkins are elite programs that produce talent even during rebuilding seasons. Last season, Hopkins and Neuqua faced off multiple times; the Illinois powerhouse got over the hump by beating Hopkins 12-10 in route to reaching the finals of 2013 Centrals. Both teams will be top seeds in their pools come May, but can either of them derail the defending Centrals Champion?
Holy Family Catholic has a perfect record (14-0) and comes into Paideia Cup as the top overall seed. "I have always told my guys we want the number one seed for two reasons, they usually get the best fields and you do not have to drag your stuff all over the place," Coach Conrad jokingly says about the perks of seeding. "Seriously, we are very honored by the position but at the same time can feel that target on us get that much bigger." With another perfect weekend, Holy Family can securely clinch the #1 seed at Centrals.
Carolina Friends, Chapel Hill, Paideia, and Yorktown are could secure the top four seeds for Southerns with strong performances this weekend.
Chapel Hill has two second place finishes this season at Queen City Tune Up and the YULA Invite, both times losing in the finals to CFS. CHHS has many opportunities to even the score, but if they are not careful, they may not get a chance to play their in state rivals at all this weekend.
Paideia, as always, has 'home field' advantage at the Cup and they look to make use of every edge in a potential rematch against CFS. Paideia fell to them in the semifinals of Deep Freeze; providing the stars align and seeding holds into Sunday, another semifinal game will be an intriguing one to watch.
With a number of players out due to injuries, Yorktown still looks to remain tough against the field this weekend. "Under normal circumstances we would almost certainly be in it to win it," Captain Cochran said, detailing his team's attitude, "but with a shallow roster… our goals have shorted a little bit."
He is still optimistic. "I think the main goal for us is to get our newer players some real experience against top-tier teams before Southerns," he said. Yorktown is facing top-tier talent but getting one or two wins is crucial for the team if they want a top seed at Southerns.
Multi-Regional Cross Over
The way the pools are designed has an interesting look for teams to play both recognizable and out-of-region programs on Saturday.
"To have the top teams from two regions here is fantastic since USAU seems to have no interest in keeping competitive high school play on a national level," said Conrad. "This should be a great test for everyone. We have not played against some of these teams since the last High School Easterns in 2011."
Yanuck feels the same way and loves the setup. "We are excited to play three teams in our pool play that we truly do not know at all," he said. "Playing Chapel Hill or Paideia is a fun challenge, but playing teams whose systems and players are a total mystery is going to be a really good challenge for us."
Pool A
Holy Family gets a taste of the south again with pairing up with Paideia, Chapel Hill and Yorktown. Revolution did just play last weekend but the challenge is not daunting to them; they are prepared.
Paideia always takes it up a notch at their home tournament, and they are extra motivated to erase memories of their poor performance in last year's Cup, finishing dead last. Although they are consistently the best in their region, the national spread of talent has only allowed Paideia to win their own tournament once, back in 2007. But never count Michael Baccarini's teams out of the chase, especially on their home turf.
Chapel Hill always had tough and athletic players and I would not be surprised if they pull off an upset on either Paideia or Holy Family. They play Revolution first and then Paideia second, depending on how well they play their first game it can propel them into potentially beating the hosts. Neither team is known for outstanding athleticism if CHHS can get break early and often, they have a real shot of advancing to the championship bracket.
Just as stated previous, Yorktown will have a core group missing this weekend and will be cheering on their younger players in hopes of getting a couple of wins. "We want an opportunity to show we are a quality program and can compete with the very best," Captain Cochran says about his team.
Crazier things have happened, plus teams invited are not slack off teams. Teams from the Southern region are known for having tons of depth and tons of athletes that can push the elite throwers and players.
Pool B
Carolina Friends get the opportunity they wanted as they get set to play three threatening teams from the Central region.
Neuqua Valley had a tough outing last weekend at the Chicago Invite but did finish in fifth place. The absence of their top handler, Hafeez Shams, has hurt the flow of their offense, but their defense is still as fierce as ever.
De Smet, like previously stated, is an unknown team this season since they have yet to take the field at a tournament. However, the teams attending will know how they play pretty quickly. Their first game against Hopkins is definitely one to watch for and could change the atmosphere pretty quickly if they score the upset.
With Hopkins also coming of a successful weekend in Chicago, the team will fight some nagging injuries but should be as aggressive as ever. Their match up against CFS will be on my must-watch list as the two teams face off for the first time ever.
This pool could really shift — as they often do at Paideia Cup. With so much parity among the teams, all the games should be enjoyable to watch.
***
If you would like updates this weekend straight from Atlanta you can follow me on Twitter, @EmackWilliams. I will be updating scores all weekend.