The AUDL is launching a Pittsburgh franchise in 2015.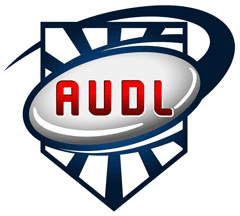 Professional ultimate is coming to Pittsburgh. A new American Ultimate Disc League franchise will join the league in 2015, Ultiworld has learned.
The news broke Sunday evening when it was announced in a private Pittsburgh ultimate Facebook group designed to gauge the community's interest in bringing a professional Ultimate team to the city. Andrew Gardner (Miami University) and Elliot Diamond (Clarion University) identified themselves as general manager and assistant general manager of the new franchise.
The move makes sense. The pro game is now three years old and Pittsburgh is a hotbed for young college talent. There are already several area players traveling to play professionally (MLU's Philadelphia Spinners, DC Current; AUDL's DC Breeze). It's probably more surprising it took this long for the city to have semi-pro representation.
For most Pittsburghers, the Facebook announcement was their first introduction to Gardner and Diamond (both declined comment for this piece). Gardner appears to have no affiliation with Pittsburgh and Diamond, who graduated college last month, is participating in his second recreational league. Both played college Ultimate and both hold degrees in management.
Dr. Tracy Neuendorf and Amy Neuendorf were identified as the team's owners. Dr. Neuendorf is a pain management specialist and has eight offices over Pennsylvania and Ohio.
Ultiworld will have more on this story over the next 24 hours.